Foster + Partners: Architecture, Urbanism, Innovation Opens on January 1 at Mori Art Museum
The worldwide famous architecture studio Foster + Partners, previously known as Foster Associates, holds an image of extraordinary innovative design when it comes to high tech architecture. Their well-known founder, Norman Foster, has come quite a long way during the past five decades. He started from undertaking a wide range of part-time jobs in order to finance his studies in his youth, and ended up becoming one of the most prolific architects of his generation, holding a peerage in the rank of Baron, and winning the prestigious Pritzker Prize in 1999 (which is often referred to as the Nobel Prize for architecture). Mori Art Museum organizes the first large-scale exhibition in Japan, dedicated to his studio, in order to survey selected projects signed by Foster + Partners.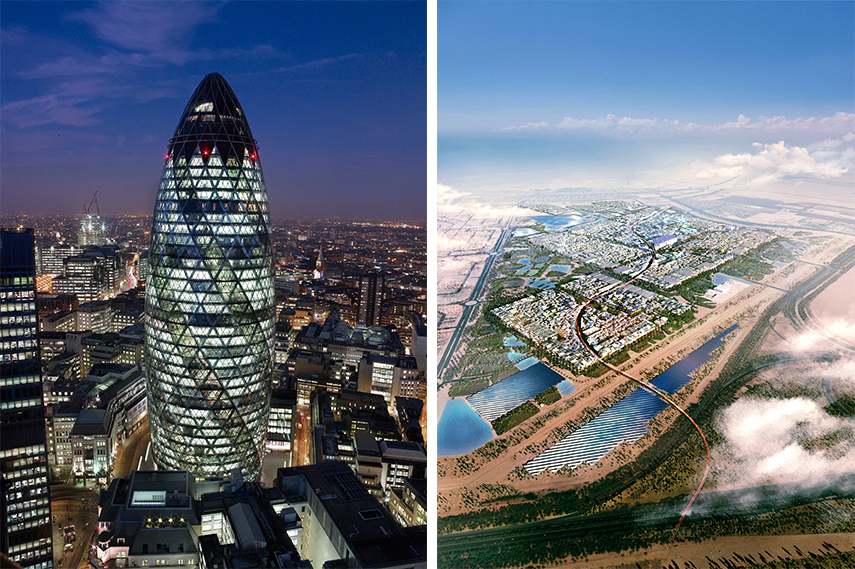 Architecture and More than Architecture
Foster + Partners tend to build architecture that is undoubtedly iconic, and very often becomes symbolic, inseparable from the context of the city it is built in. One can hardly imagine Berlin without the dome on top of the Reichstag building, or London without the striking "Gherkin" (headquarters of Swiss Re). Apart from the world famous built projects, the company is also highly dedicated to smart, futuristic design. They are involved in a series of projects that demonstrate this intent, such as the new Apple Campus 2, and lunar habitations made from lunar soil, using a robot-operated 3d printer – made in order to explore regolith (lunar soil) as building matter.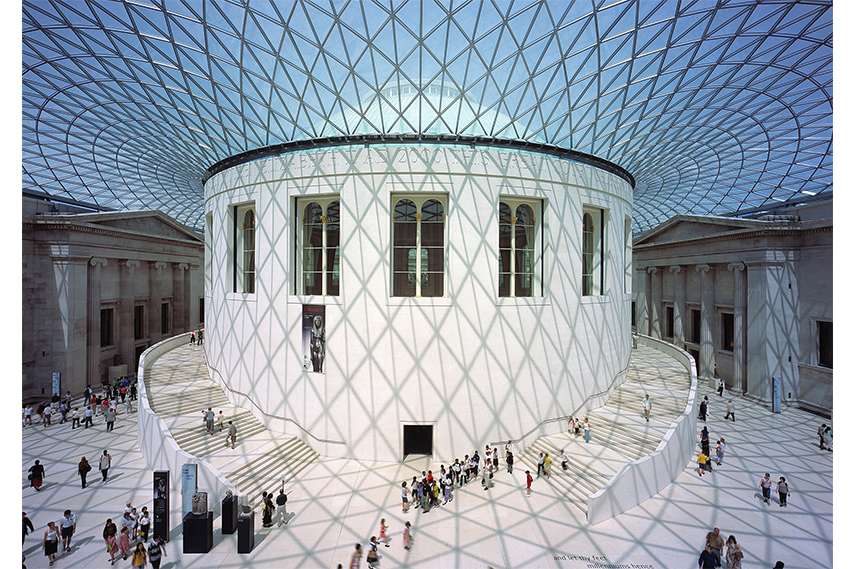 From Detail to Urban Planning, and Beyond
A recurring motive of Foster + Partners' architecture is a relation between tradition and the future (and here the emphasis definitely seems to be on the future), which reflects upon humans in relation with their environment. This subject is not only made clear in their built projects and innovative experiments – although planning to build structures on the Moon is hard to overcome, but also in large scale projects (on Earth), that deal with city planning. One has only to remember a feeling induced when walking up the spiral path that traces the Reichstag dome, in order to perceive a tiny part of brilliance, which is translated into any scale Foster + Partners work with, from furniture to spacecraft (Virgin Galactic).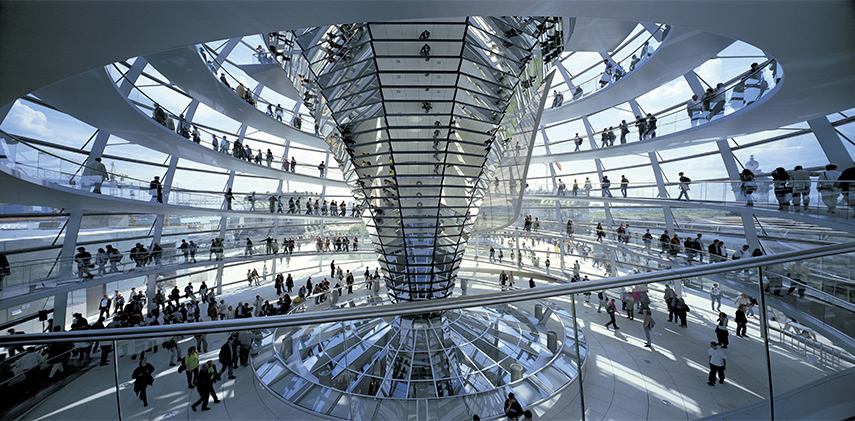 A Wide Range of Outstanding Projects
The company exists for about 5 decades now, and Foster himself claims that he is proud that they deploy young, diligent people on principle – the principle being that attracting young talent is essential. The company has completed more than 300 projects in 45 countries so far, and has received 685 awards and citations for excellence. When presenting a practice with such dense content in their oeuvre, it is not easy to be fully comprehensive. This exhibition will try to accomplish that task by displaying around 50 projects, by exhibiting models, videos, furniture, computer graphics, products, plans and sketches. The exhibition is provided by Mori Art Museum, and will be open from January 1, through February 14, 2016, and will take place in Sky Gallery, Tokyo.
Featured images: Foster And Partners – Willis Faber and Dumas Headquaters, Ipswitch, UK, Photo: TimStreet Porter; Foster And Partners – Willis Faber and Dumas Headquaters, Ipswitch, UK, Photo: TimStreet Porter; Foster And Partners, Reichstag, New German Parliament, 1992-1999, Berlin, Photo: Reinhard Gornor.