FotoFest 16th International Biennial of Photography and Mixed Media Arts : Changing Circumstances
One of the world's longest-running, biggest and most respected international photographic art events, FotoFest International announced the theme and dates for the FotoFest 2016 Biennial. The six-week run of the event draws over 250,000 visitors and participants from more than 35 countries, gathered around the prestigious celebration of this visual art form. Theme of the Sixteenth International Biennial of Photography and Photo-related Arts is titled CHANGING CIRCUMSTANCES: Looking at the Future of the Planet. 34 leading international artists will take part in the central exhibitions, exploring the dynamics of change and the potential for creative action through environmental art expression.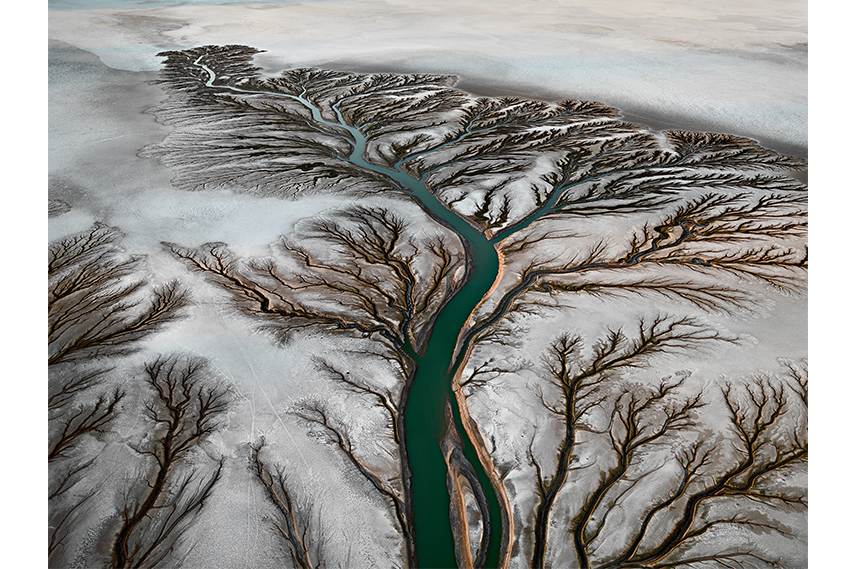 Artists Dedicated to Exploring the Anthropocene
The pressing matter of the sustainability crisis of life as we know it on this planet has become more and more overwhelming. Around the globe, millions of people have acted and almost half-a-million recently participated in international demonstrations concerning the issues of environmental change. Many famous artists, celebrities, and influential names have tried to bring the focus onto this important issue. After all, considering all of the cumbersome factors, one cannot help but wonder how the future cities will look like. Wendy Watriss, one of the 2016 Biennial co-curators, announced that all of the participating artists have engaged the natural world and humanity's place in it, and managed to manifest their investigation into science and philosophy through their artwork. Urbanization, industrialization, climate-change, bio-diversity, water, the use of natural and human resources, human migration, global capital, energy production, commerce and consumption, and waste; these are the focal points addressed through amazing works of some of the world's leading artists. Over the years, some of the artists have dedicated even decades to exploring these subjects of the anthropocene. One of them is Canadian artist Edward Burtynsky who spent 30 years exploring land, mining, energy, water, and the impacts of industrialization across the globe. A survey of his long-standing work will be one of the central exhibitions of the CHANGING CIRCUMSTANCES Biennial.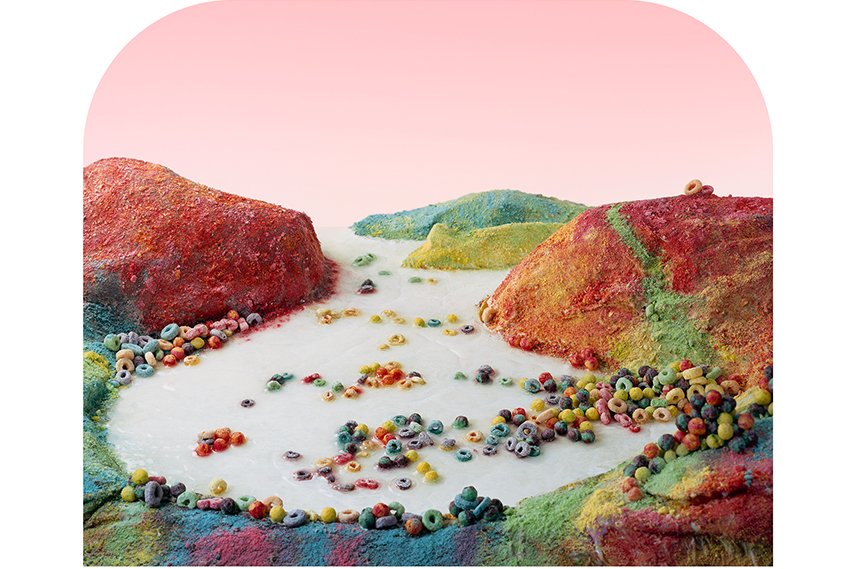 A Variety of Exhibitions, Events and Programs Focusing on the Environmental Issues
Working closely with FotoFest, National Geographic will feature a large presentation of three of its prominent photographers; David Liittschwager, Joel Sartore and David Doubilet, who have worked on major conservation issues for the world-famous magazine. Nature photography plays a major role in providing a unique insight into the variety of life which may be affected by the inevitable changes around us. Alongside of artists and professional photographers, experts, scientists, writers, and policy makers will gather at this amazing event to investigate the interconnected issues of climate change, population growth and other environmental problems humanity is facing. Another curator, Steven Evans said that we are addressing these challenges as inhabitants of a rapidly changing Earth, we are exploring the intersections of science and art, of new technologies and new realities. To develop a multidisciplinary and wide-ranging program such as this one, the Curatorial Team consulted and engaged a variety of international artists, media experts, scientists, corporate entrepreneurs, government policymakers and even military analysts. But, most importantly, it is the role of the artists and other creative thinkers that is brought to focus in the FotoFest Biennial. It is them who directly address the way we visualize the world and provide another perspective on the whole matter which is more than compelling for all of humanity.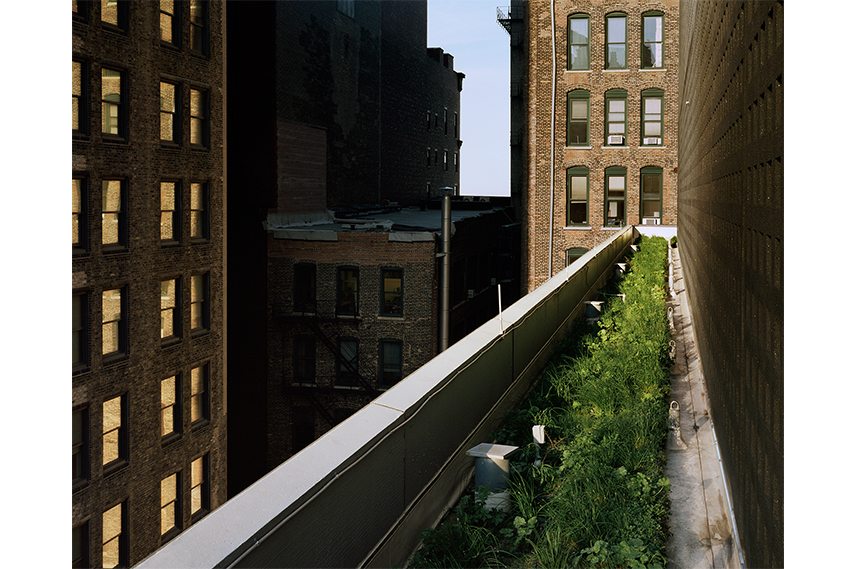 FotoFest 16th International Biennial CHANGING CIRCUMSTANCES: Looking at the Future of the Planet
Multiple venues will include a variety of exhibitions; conferences; panel discussions and forums; commissioned projects; a performing arts program; a film program; and different artist workshops. The 16th edition of FotoFest International Biennial is actually a continuation of FotoFest's long-lasting commitment to presenting a platform for art and ideas for more than thirty years. Also, the event has addressed the important environmental issues through art before: The Global Environment in 1994; Water, Celebrating Water; Looking at the Global Crisis in 2004; and The Earth in 2006. Alongside the numerous exhibitions and various events, FotoFest is producing a hardcover book on the environment and the ways in which international artists are addressing the impact of human society on the planet. FotoFest 16th International Biennial named CHANGING CIRCUMSTANCES: Looking at the Future of the Planet will be held March 12 – April 24, 2016, in Houston, Texas USA.
The participating artists of the 2016 Biennial, alphabetized by last name with their country of origin, are as follows: Amy Balkin (USA); Mandy Barker (UK); Daniel Beltrá (Spain); Atul Bhalla (India); Edward Burtynsky (Canada); Barbara Ciurej and Lindsay Lochman (USA); Pedro David (Brazil); Luis Delgado-Qualtrough (Mexico/USA); Susan Derges (UK); Nigel Dickinson (UK); Dornith Doherty (USA); David Doubilet (USA); Peter Fend (USA); Roberto Fernández Ibáñez (Uruguay); Karen Glaser (USA); Gina Glover (UK); Ingo Günther (Germany/USA); Niklas Goldbach (Gemany); Lucy Helton (UK/USA); Chris Jordan (USA); Isaac Julien (UK); David Liittschwager (USA); Pablo Lopez Luz (Mexico); Evelyn Messinger and Kim Spencer (USA); Vik Muniz (Brazil); Robert Harding Pittman (Germany/USA); Meridel Rubenstein (USA); Joel Sartore (USA); Toby Smith (UK); Jamey Stillings (USA); Martin Stupich (USA); Brad Temkin (USA).
All images as credited Featured images: Mandy Barker – Hong Kong Soup – Bird's Nest, 2011, Ingredients – discarded fishing line that have formed nest-like balls due to tidal and oceanic movement, Additives – other debris collected in its path, Courtesy of the artist; Daniel Beltrá – Water collects in unnamed seasonal lake atop the Greenland ice sheet, 75 miles southeast of Ilulissat. With the Earth's warming climate, the melt season now stretches 70 days longer than it did in the early 1970s, from the series Greenland, 2014, Courtesy of the artist and Catherine Edelman Gallery, Chicago; Toby Smith – Illegal Sapphire Mining, Ilakaka, Madagascar – July 22, 2013, Courtesy of the artist; Mandy Barker – Hong Kong Soup – Spilt, 2012; Pedro David – Suffocation #07, from the series Hardwood, 2012-2014, Courtesy of the artist
Follow These Galleries
New York City, United States