Fotografia Europea 2016 Reflects on the Theme of Roads through Amazing Photography
Every year, the Italian city of Reggio Emilia hosts a spectacular photography festival entitled Fotografia Europea, and the 2016 edition will be its 11th, bringing a rich cultural program spread across the town and its cultural institutions. Marking 30 years since Explorations along the Via Emilia, a collective project on landscape curated by the legendary Luigi Ghirri, the exhibition will revisit the imagery created in 1986, while also focusing on the evolution of the medium and its individuals ever since. And so, the main theme of Fotografia Europea 2016 will be The Via Emilia. Roads, journeys, borders, with this particular street as a starting point and a major Roman road that "runs from the river to the sea". With a remarkable line-up of participating artists, the festival promises to be yet another delightful showcase of some of photography's finest examples.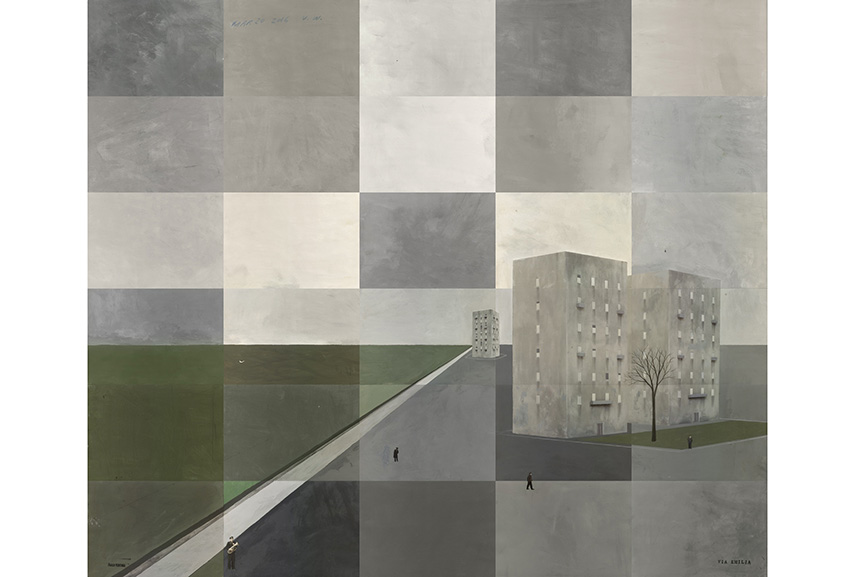 The Via Emilia. Roads, Journeys, Borders
Accompanied by conferences, performances, educational initiatives and other events, Fotografia Europea 2016 will put an emphasis on the role of photography in contemporary society. By appointing the concept of "roads" as its main focus, the festival examines the theory and practice of the medium in the last three decades, its borders, frontiers and transit points. One of the main hubs of the event, the Chiostri di San Pietro, will host the aforementioned seminal 1986 exhibition Explorations along the Via Emilia, featuring a selection of works by the greats of Italian and international photography, such as Olivo Barbieri, Gabriele Basilico, Vincenzo Castella, Vittore Fossati, Luigi Ghirri, Guido Guidi, Mimmo Jodice, Klaus Kinold, Cuchi White and Manfred Willman – along with original materials such as mock-ups and contact sheets.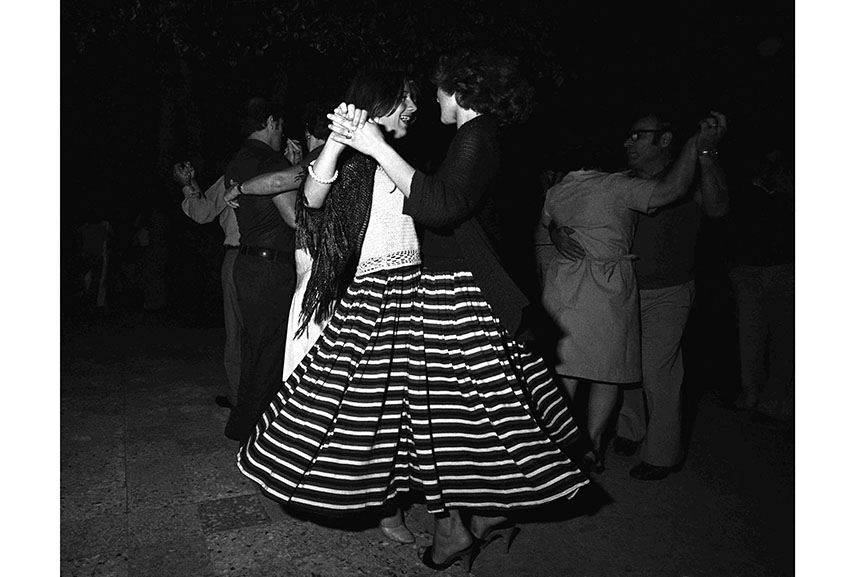 The Exhibition Program of Reggio Emilia
Located in the Italian region of Emilia-Romagna, the town of Reggio Emilia will burst with shows to see between May and July 2016. For instance, there's 2016. New explorations, an exhibition providing unique views of Via Emilia, through the works of Alain Bublex, Stefano Graziani, Antonio Rovaldi, Sebastian Stumpf, Davide Tranchina, Paolo Ventura, and Lorenzo Vitturi. At the same venue, the Chiostri di San Pietro, another show entitled Exile will showcase 24 photographers from the Magnum agency, who have documented the torments of being away from a place of belonging, on a land completely foreign. Some of the iconic shots on view were taken by Werner Bischof, Robert Capa, Paolo Pellegrin and Leonard Freed, to name just a few.
A successful participant of previous editions, Speciale Diciottoventicinque will also return to the Chiostri di San Pietro, giving 60 people between the age of 18 and 25 a chance to learn how to develop an exhibition project from scratch, with a special focus on video art. Also on view is a showcase of photography books, covering the narrative and visual structures of the 19th and 20th century.
At Fotografia Europea 2016, several other venues will also host photo shows, dedicated to both established photographers and younger talents. At Spazio Gerra, one can find Disco Emilia, with photographs that document the rise of the region's dance club scene during the 1970s and 80s made by Gabriele Basilico in the 1979 Dancing in Emilia series, and Andrea Amadasi, Hyena and Arianna Lerussi during a more recent period. A group show of international artists from four countries will take place at Palazzo da Mosto and will include photos and video installations that document what's beyond the borders, in both social and individual aspects. In turn, Palazzo dei Musei will welcome two solo exhibitions – Paolo Gioli's Nature attraverso, which explores the space and the collections of the Musei Civici of Reggio Emilia using the "photofinish" technique, and Fabio Boni's portraits of Red Cross volunteers. At the Chiostri di San Domenico, five European artists chosen from submitted projects will present their own research of contemporary landscape, including that of Filippo Minelli.
Also covering the exhibition program are Palazzo Casotti, Galleria Parmeggiani and the Maramotti Collection with two events each, and several other institutions of the region, such as the MAST Foundation in Bologna, CSAC in Parma and Linea di Confine in Rubiera.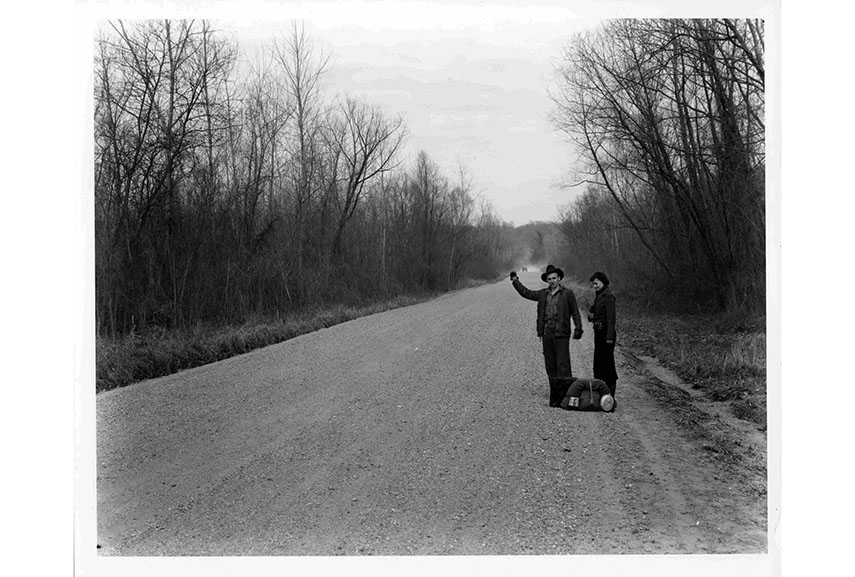 A Focus on Walker Evans
More than 150 images and 80 journals by the legendary Walker Evans will have their Italian debut as part of Fotografia Europea 2016. Palazzo Magnani will be the host of two exhibitions dedicated to one of the most important photographers of the 20th century. WALKER EVANS. Anonymous presents the photo-editing work developed by the photographer in numerous American magazines starting in 1929. A versatile creator, Evans would provide not only imagery but also text and general design for his own editorials and articles. For this particular project, he photographed anonymous citizens and their everyday life, creating a portrait of an entire country and putting it in the newspaper. In WALKER EVANS. Italia, fifty of Evans' most famous photographs from public and private Italian collections will take the stage, many of which directly inspired the romantic approach of photographers in Italy who came after, such as Ghirri, Basilico, Guidi, Barbieri – which is why their works will also be put on display, along with the 1930s and 40s publications that demonstrate the presence of Walker Evans in the history of Italian post-war photography and cinema.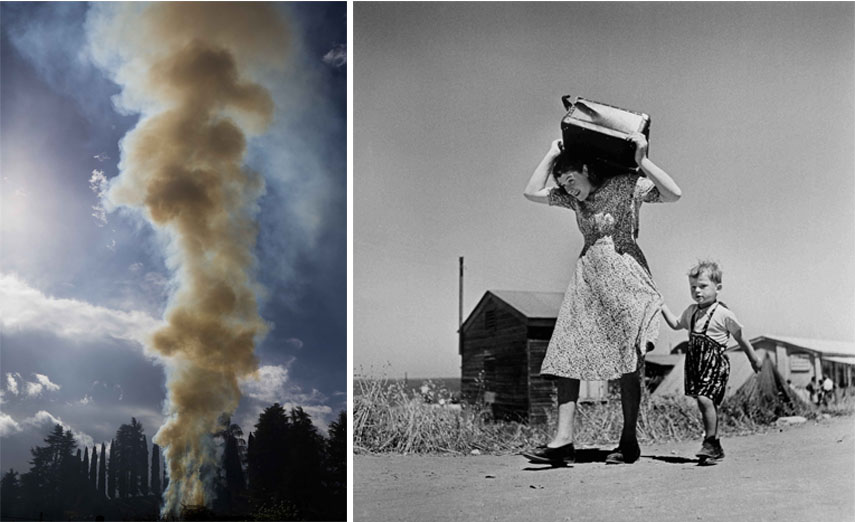 Fotografia Europea 2016 – Practical Information
Fotografia Europea 2016 will take place across the city of Reggio Emilia, between May 6 and July 10. The opening is set for May 6 at the Chiostri di San Pietro, at 6pm. Below you can find the map with all the participating venues. Ticket prices range from 10€ through online pre-sale (+1.50€ fee), 15€ for the ordinary ticket, and 12€ for the reduced ticket (persons aged 13-25, seniors over 65, students). The entrance is free for children under 12, the disabled and accredited journalists. For more information, please visit the official website.
Featured images in slider: Michael Najjar – liquid gravity, 2013. Courtesy Studio la Città and the artist, © Michael Najjar; Paolo Pellegrin – Ciudad Juarez, USA, 2011. © Paolo Pellegrin / Magnum Photos; Alex Majoli – Arrival to Kakuma Kakuma, KENYA, 2002. © Alex Majoli / Magnum Photos; Pasquale Bove – Feste, Italia, Rimini e provincia, anni '80-2000. 20 x 31 cm. © Pasquale Bove; Françoise Beauguion – In the Country Nowhere – 06, Tanger, Morocco, 2015. Video caption. © Françoise Beauguion; Paolo Gioli – Nature attraverso, Cervone (elaphe quatuorlineata). Sala di zoologia, Musei Civici Reggio Emilia, 2016. © Paolo Gioli; Marcia Due – Walker Evans photographing in Virginia, 1973. Marcia Due and Jerry Thompson collection, Amenia, New York. © Marcia Due, NY; Gulnara Kasmalieva and Muratbek Djumaliev – A new caravan saray, 2006. C- print, 24 x 35 cm. Courtesy Laura Bulian Gallery, Milano. All images courtesy of Fotografia Europea.