Outsider in Newcastle
British painter Frank Laws, renowned for his idiosyncratic East London cityscapes, is to present Newcastle 2014, a major selection of new and recent works at The Outsiders Newcastle from 16th May until 21st June. The show will incorporate new material produced in Newcastle, alongside pieces from his acclaimed 2013 installation at the Victoria and Albert Museum, as well as work drawn from Laws' recent Pembury 2014 community showcase in London earlier this year. Newcastle 2014 takes the viewpoint of a stranger in the city, a departure from Fran Laws' familiar Hackney-based themes and subjects. Through a combination of days spent walking and driving around the city, Laws has created a body of work which represents the artist as an elusive observer or 'outsider'.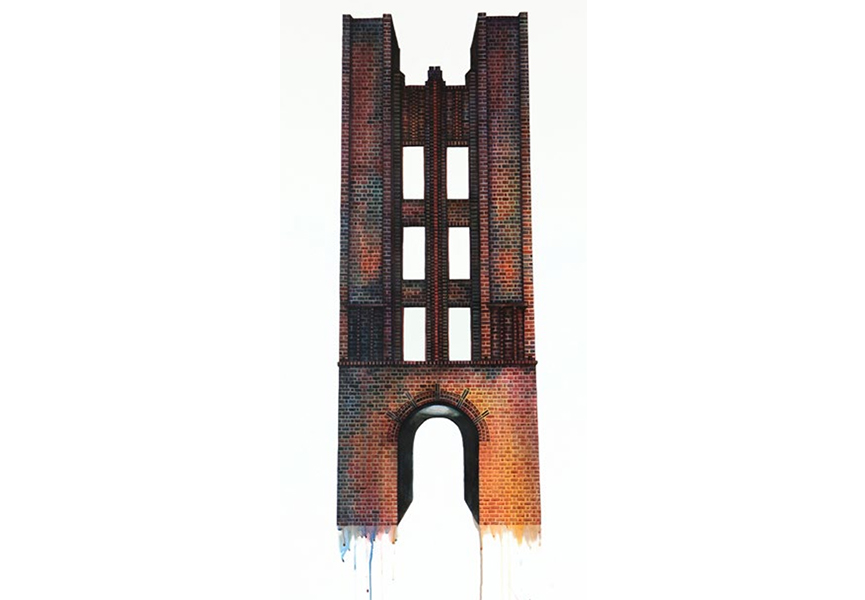 Extinction
Utilising his signature realist painting style and heightened attention to detail and composition, Laws manages to find a unique and modern approach to a traditional medium at risk of extinction amongst many of his photo-shop generation contemporaries.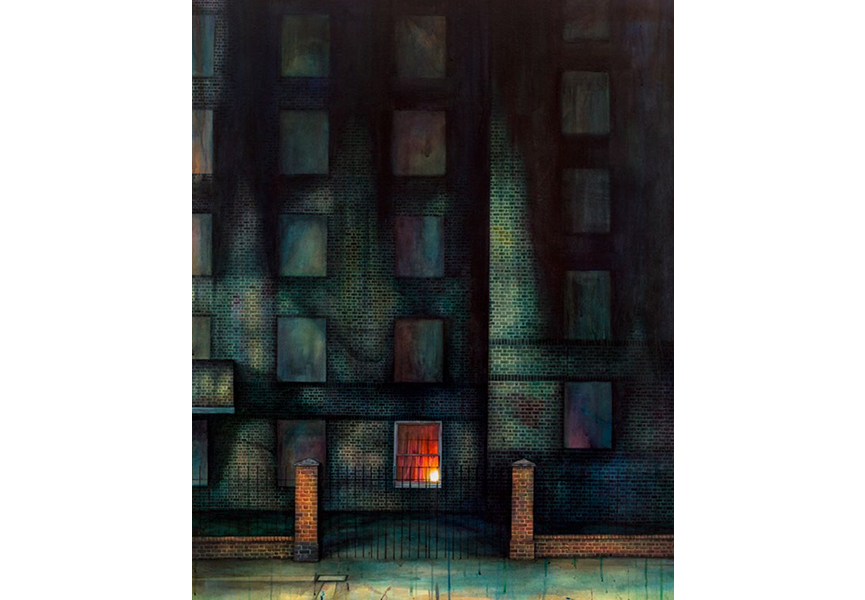 Visitor
As an autonomous visitor, far from the areas he depicts in London, the new body of work becomes darker and considerably more ominous, with areas being drawn from unfamiliarly and the unknown rather than through his usual local's eye.
Housing Estates
Both Pembury 2014 and Newcastle 2014 explore regeneration and social development within two very different areas of England, with a strong focus on history, architecture and imagined narratives. Housing estates have become a recurrent theme of Laws' work, creating a richness and depth to the microscopic detail of the brickwork and intricate construction.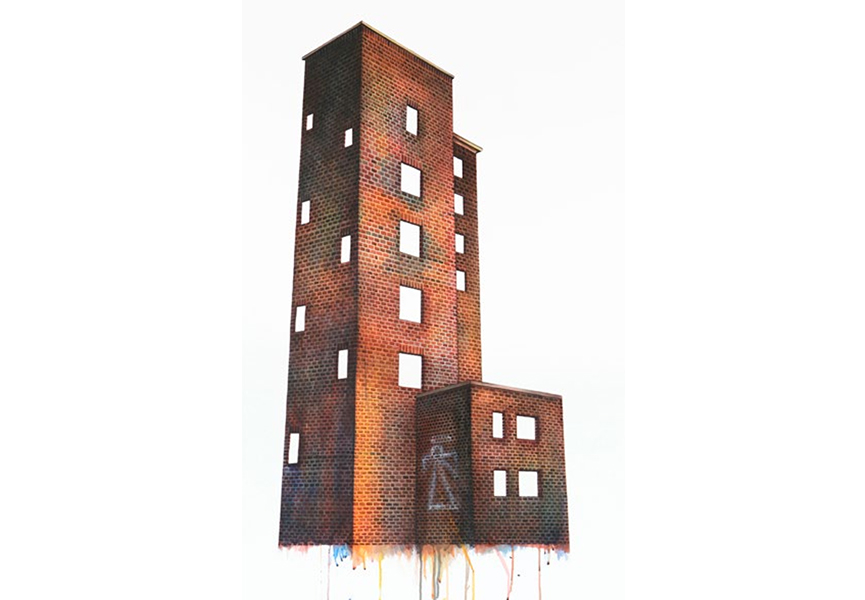 Subtle Signs of Life
With a Hopper-esque voyeurism and film noir influence to Laws' moody scenes, he manages to bring life back to sprawling modern blocks that often appear as though they've fallen into disrepair or abandonment. Human figures are absent in all of the works, with only traces and clues of activity left for the observer's imagination. Highlighting subtle signs of life such as a dimly lit room, scrawled graffiti, an empty chair or billowing laundry, the young painter animates otherwise mundane urban environments and manages to effortlessly draw his viewers in with irresistible mystery and intrigue.