Chronicles of New Urban Realities by Franz Ackermann in Exhibition at Galerie Templon
Franz Ackermann exhibition at Galerie Templon references old techniques of cubism but surprisingly his works feel so contemporary. His art raises serious questions about challenges of modern life in an ambitious and intelligent way. Franz Ackermann makes vibrantly colorful paintings and installations centered on themes of travel, tourism, globalization and urban culture. One could even say he creates a special kind of cartoonish abstraction.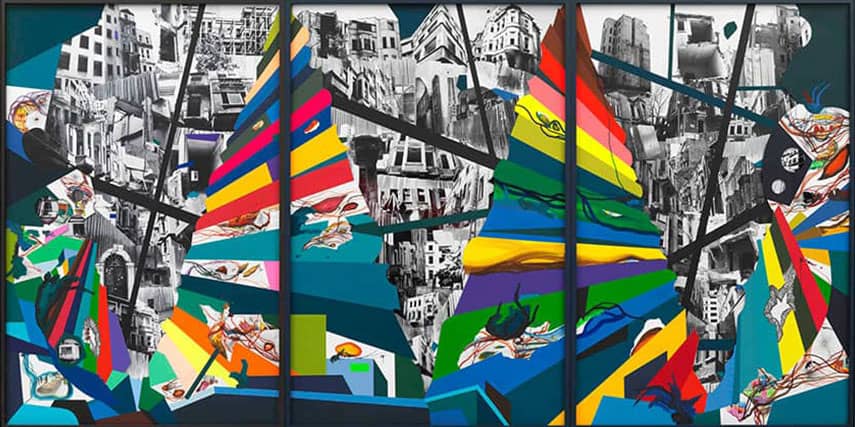 Franz Ackermann, a Contemporary Cubist
Franz Ackermann is a German artist born in 1963 who worked across the world. He had studios in Istanbul, Karlsruhe and Berlin. His works were part of international exhibitions such as: Castello di Rivoli in Turin, Whitney Museum of Modern Art, Museum of Modern Art in New York, Palais de Tokyo, Tate Triennial in London and many others. He presented his work of city's architecture among building sites at Venice Biennale in 2003. The Berlinische Galerie Museum of Modern Art and the Folkwang Museum in Essen have recently held major solo exhibitions of his work.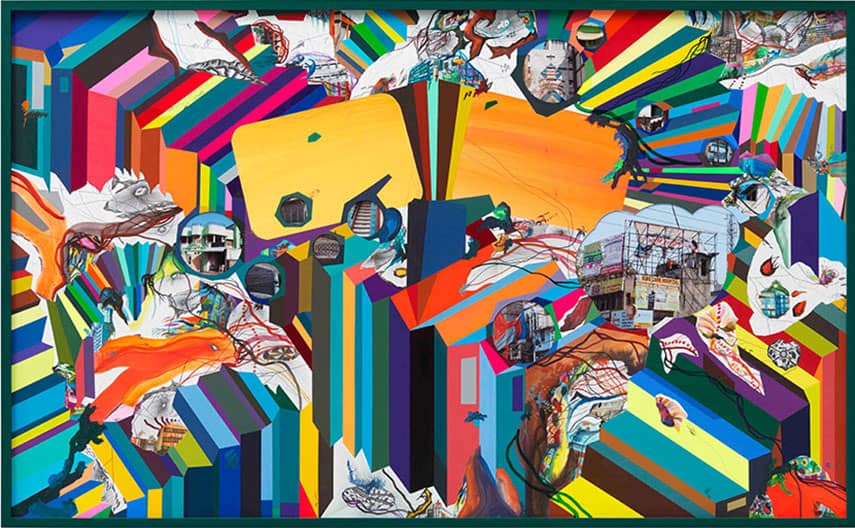 Constant Flux of Travel
One could describe Franz Ackermann as a modern day nomad. Traveling from one show to another can only mean a constant flux of his artistic sphere. His paintings range from colorful and vibrant to very dark and shady as a result of his constant movement. Many of his scrapes include fragments of architecture, horizontal lines of modern apartment buildings. Arriving in a new place means drawing a form of 'Mental Map' as a recording of his impressions that can be brought later to mind. His monumental paintings have numerous Modernist references. Ackermann's aesthetic, juxtaposition and urban life with techniques of fragmentation can be traced back to Cubism. Ackermann's dynamism and vibrant use of colors are a synonym for modern contemporary art. Franz Ackermann works with different type of media such as: painting, drawing, sculpture, photography and his practice is entwined with travel and tourism. His installations incorporate architecture, sometimes surpassing the gallery space itself. His works focuses on globalisation and commercialization.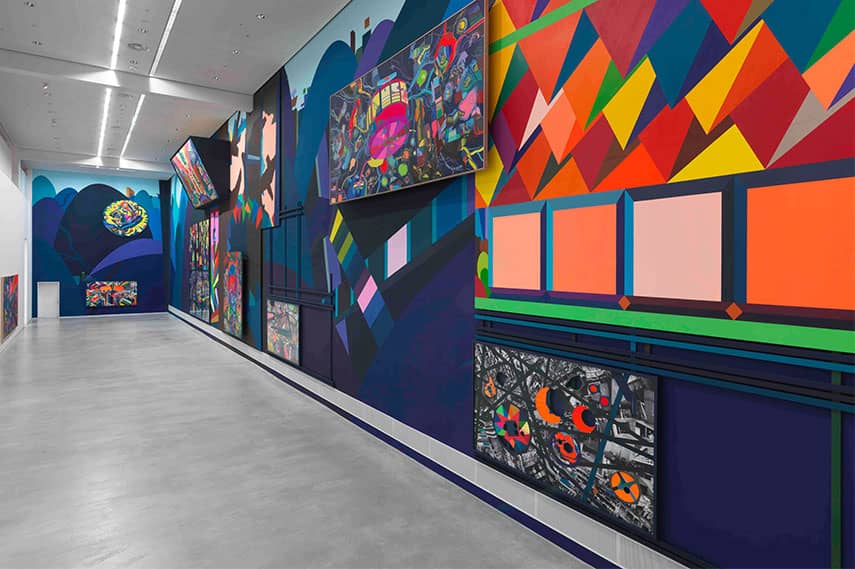 Franz Ackermann Exhibition at Galerie Templon
As a part of Galerie Templon's 50th birthday celebration, Franz Ackermann is invited to transform its interior on Rue Beaubourg and present his new project about ten major capital cities. The main focus of his transformation project is Paris and its geographical course. The exhibition opening at Galerie Daniel Templon is scheduled for 9th April and will last until 28th May 2016.
Ackermann's solo shows are catalogued in this publication that comprises 3 different elements: a book containing texts and a rich collection of images of his work, a fold-out with a selection of 12 of Ackermann's Mental Maps, and a specially designed slip casing. This book is about an important period in the Ackermanns development. Exhibitions that are catalogued are in some respects a synthesis, whose scope is not limited to one single moment in the work of the artist.
All images are courtesy of Galerie Templon, Rue Beaubourg, Paris, France
Follow These Galleries
Paris, France

Berlin, Germany

London, United Kingdom