New Landscapes of Fred Fowler
An Australian urban art space Backwoods Gallery announced an exhibition by one of the pioneering Melbourne's street artists, Fred Fowler. Opening on Friday, June 20, the show will present artist's New Landscapes, showcasing Fowler's creative and unique rendering of what is usually a quite classical subject. New Landscapes will run through June 29, 2014.
New Landscapes
Fowler's landscapes are presentations of many perspectives on the same piece of canvas – assemblies of aerial views, magnification, all shown in fragments together. They do depict a landscape as such, but contextually they are stories of those landscapes, weaving the tale of what happened to the portrayed environment through time. The atmosphere is tense and somewhat pessimistic, despite the vivid palette.
Dried up water wells, burned cans and sprays, artificial hideouts for indigenous animals, refugee scenes, all of these pictures overlap in Fowler's landscapes, making perhaps the most political of his series so far. Ambiguous when looked at, but equally applicable to any modern societies, the artist overtly states he wanted to point out the impact colonisation had on his homeland and its original population. New Landscapes are underlined with content filled with contradictions, subtle deterioration, artificiality and conflict.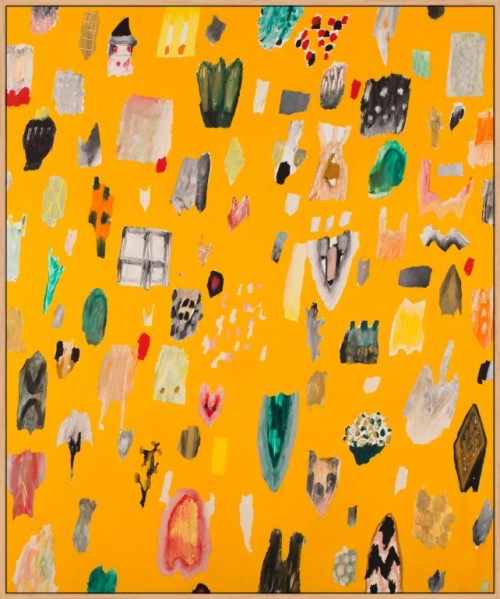 Political Fowler
Fred Fowler has build a style combining contemporary artistic expression with street art. He obtained a Master's degree in Contemporary art at th VCA in 2012, which is practically ten years after he made himself one of the leading street creatives of Melbourne. Fowler's inspiration comes from his background, as he fuses abstraction with subtle, evocative figuration, where the creative process makes one of the key components of his work. Symbolism in hints inhabits his overall abstract expression through various media in which he creates, from paintings and printmaking, to sculpture and installation.
New Landscapes exhibition is dedicated to investigation of the impact modernity and colonisation have onto the Australian landscape, represented through a series of ten large scale oil paintings. Leaning towards the subversive, Fowler's work is deeply engaged, standing on the opposite side of the mainstream and the media, fighting a "war" with consumerism and its best friend – advertising.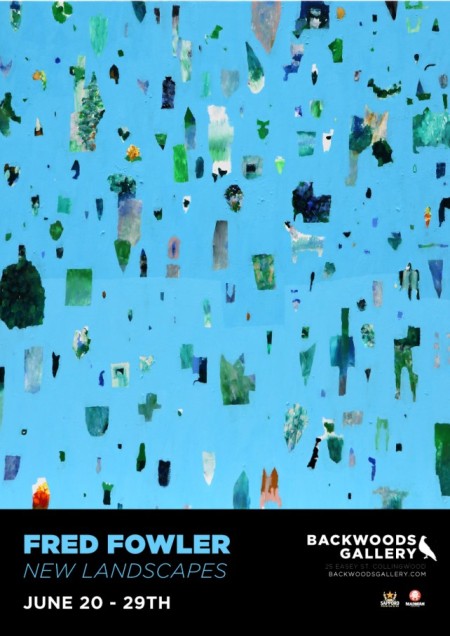 Fred Fowler
Fred Fowler was born in 1980 in Melbourne. Coming from the world of street art and graffiti, his work has made the National Gallery of Australia collection. Prior to completing his Master's, he lived in Paris, France and travelled throughout Europe. His style is deeply referential to his street artistic origins, while the concept is continuously politically engaged. Fowler's work can be perceived as a portrait of what is stained by various societal changes, and as a warning of what is yet to come.
Backwoods Gallery
Backwoods Gallery is an urban and contemporary art space located in Collingwood, Victoria in Australia. The street art and graffiti movement is very alive and popular on the continent, while the gallery represents a very interesting roster of creatives.