Freedom for Tania Bruguera
Monday 13th April, 2015, saw a number of artists, museum staff and activists gather in Times Square, New York City, to stage a protest and performance in support of the Cuban artist Tania Bruguera. The artist, whose work is very much about freedom of speech and issues about power and control, was arrested by Cuban authorities at the end of 2014 while trying to stage her performance piece Tatlin's Whisper #6. Although not currently detained, Tania Bruguera had her passport confiscated and is facing criminal charges in Cuba. The protest and performance in Times Square was organised by Creative Time, a non-profit organisation which commissions and presents public art projects around the core values of art matters, artists' voices are important in shaping society and public spaces are places for creative and free expression.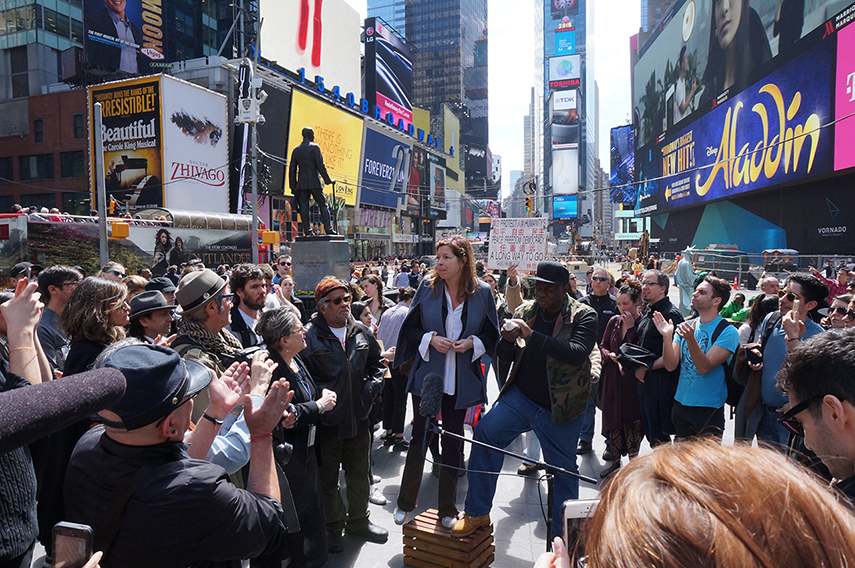 Freedom of Speech
The protest and performance in support of the Cuban artist Tania Bruguera, demonstrates the serious concerns felt in the art world over rights surrounding freedom of speech. Several institutions joined Creative Time for the protest and various speakers took to the soapbox in support of freedom of speech, including artists Hans Haacke, Pablo Helguera, Ahmet Ögüt, Paul Ramirez Jonas, Dread Scott along with art professionals such as NYC's cultural affairs commissioner Tom Finkelpearl, historian/critic Claire Bishop and Creative Time President Anne Pasternak. Many used the arrest of Tania Bruguera to call for more freedom of speech around the world, including Dread Scott who had a 1988 installation, What is the Proper way to Display a U.S. Flag? outlawed by the U.S. Congress. Venezuelan artist Deborah Castillo read a list of political prisoners in her homeland and Turkish artist Ahmet Ögüt also spoke of freedom of speech, in relation to children being investigated for a school project about the International Day of Peace. Read more about Cuban art in Is Cuban Art the Next Big Thing?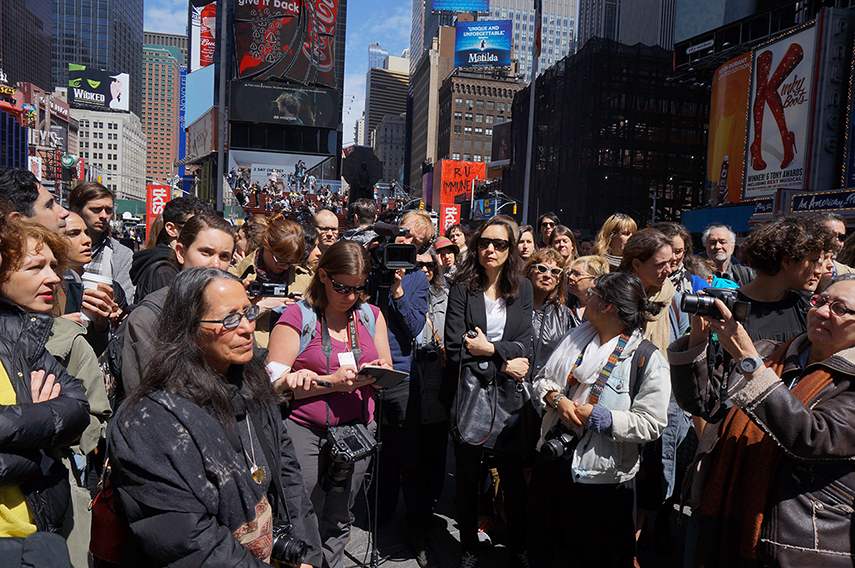 Tania Bruguera and Freedom of Speech
The performance work Tatlin's Whisper by Cuban artist Tania Bruguera, which raises issues about freedom of speech, was first performed in Cuba during 2009. The performance simply invited people to talk into a microphone for one minute about anything they want, with many taking the chance to talk about freedom and democracy. The Cuban government stated at the time "this to be an anti-cultural event of shameful opportunism that offends Cuban artists and foreigners who came to offer their work and solidarity''. At the end of 2014, Tania Bruguera staged Tatlin's Whisper #6 at a site associated with Fidel Castro, revolution Square in Havana. The performance art piece again invited people to talk freely for one minute, but Tania Bruguera was arrested on the way to the performance and faces criminal charges from the Cuban Government, with her trial due to start this week and the artist facing a jail sentence. For more political art read Street Artist Creates on European Money and A Line Began group show.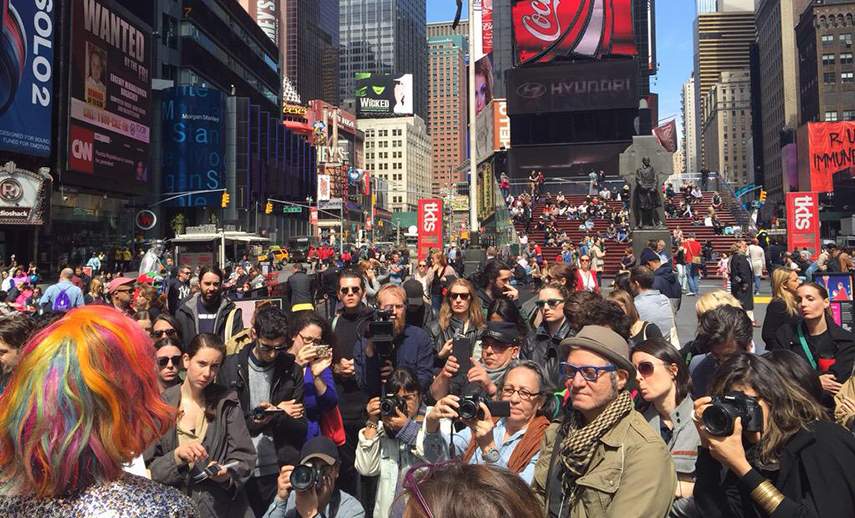 The Work of Tania Bruguera
The show of support in bringing freedom for Tania Bruguera, demonstrates the power of freedom of speech and the respect the artist has in the worldwide art community for her work about freedom and liberty. The powerful works of Tania Bruguera have included the The Burden of Guilt, in which she posed naked with the carcass of a lamb around her neck, while eating soil mixed with water and salt and Immigrant Movement International, a multi-part artwork that started in 2011 and was expected to last until 2015. The world needs artists like Tania Bruguera to show that we shouldn't take freedom of speech for granted and how it is important that people should have a right to give their opinion, while we all have the responsibility to protect those rights or we will all lose our right to freedom of speech. For more freedom of speech art read about Combo being attacked in Street Artist Combo Attacked and Blu Gets Political in Mexico. Read more about Creative Time.
If you have something to say about freedom of speech, then please comment on the Widewalls Facebook page.
For all the latest news, sign up to My Widewalls today.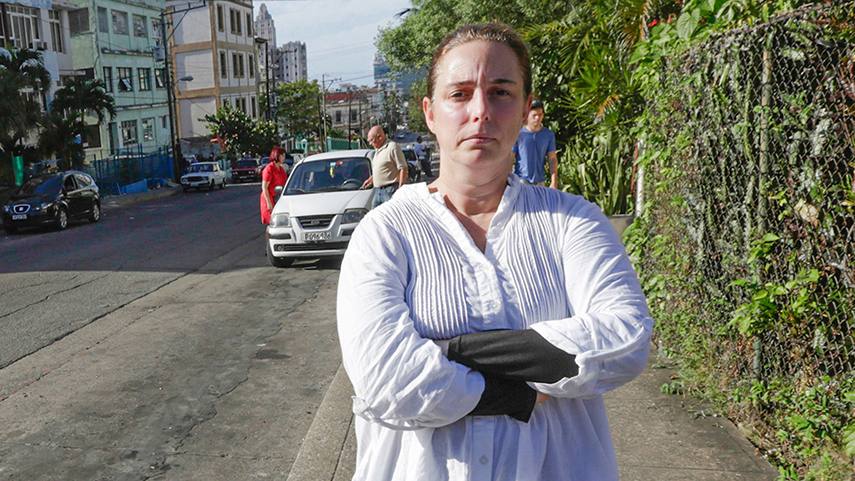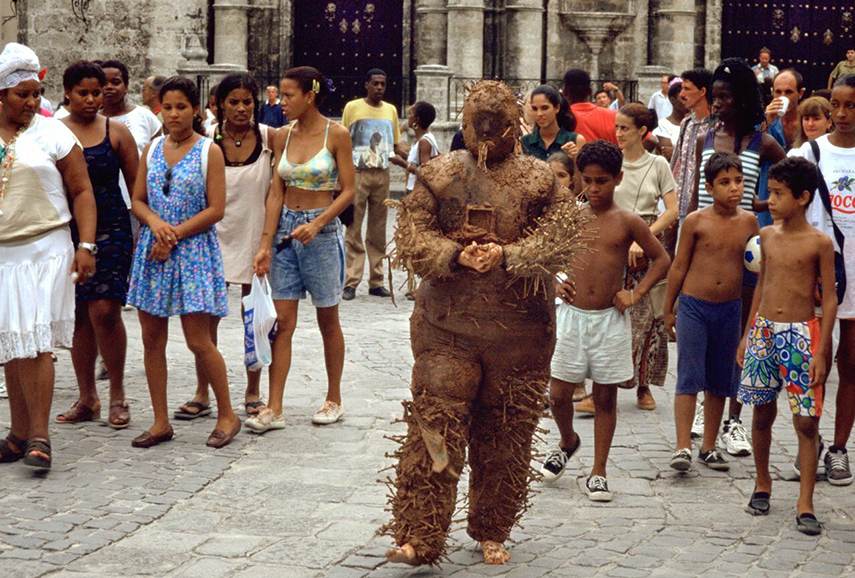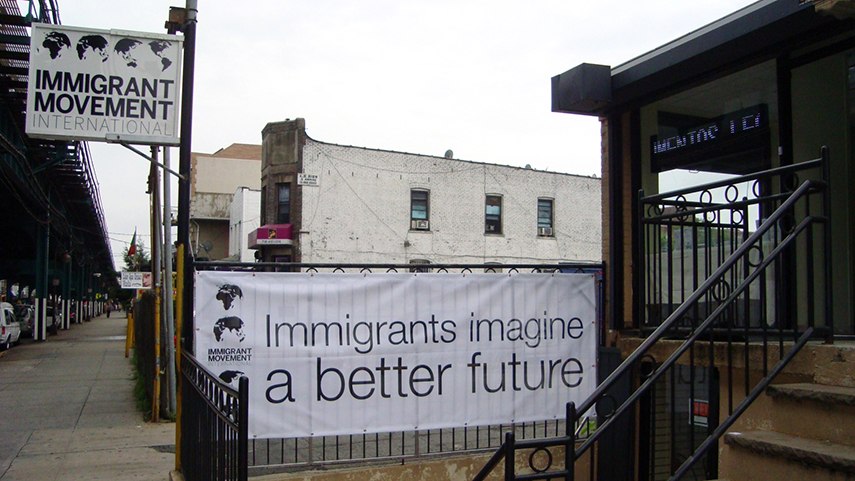 All images as credited.