Frida, A Photographic Portrait Presented by Michael Hoppen Gallery
The notable rise of photography at the beginning of the 20th century triggered many artists to commit fully to this exciting medium by using it for different purposes. While some were dazzled by the technological possibilities of photography, others liked to be photographed since it enabled them to represent themselves in the best possible way.
Frida Kahlo was the icon of style and an artist of immense domains; she indulged in the beatification process and loved being photographed.
Now, the London-based Michael Hoppen Gallery decided to release an exhibition titled Frida, A Photographic Portrait, produced by both her contemporaries and artist Ishiuchi Miyako, whose series Frida will also be featured in the show.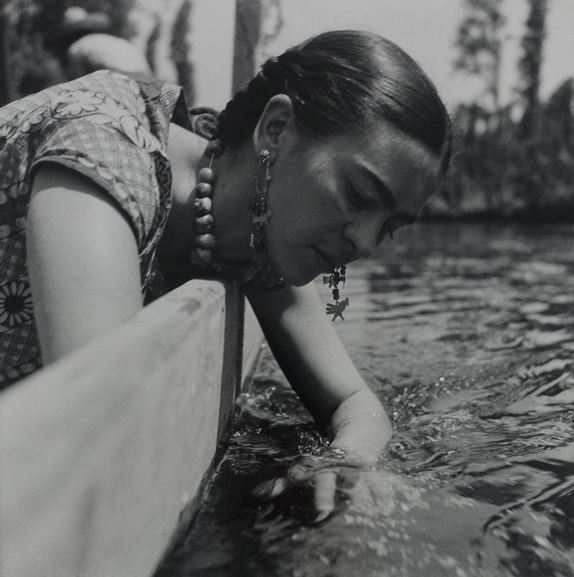 An Exceptional Series by Ishiuchi Miyako
With this particular project, Ishiuchi Miyako made a departure from her practice since she worked with a completely different context. Nevertheless, by carefully selecting Frida Kahlo's garments, the photographer continued to examine the historical layers of traces behind it. Miyako meticulously displays the ephemera which belonged to an individual, so she accentuates Kahlo's fragility and strength, passion, and struggle, and managed to produce an intimate portrait.
Ishiuchi Miyako is a Japanese photographer known for an authentic and sensible practice; she belongs to the most established post-war generation of photographers and in 2005, she represented Japan at the Venice Biennale.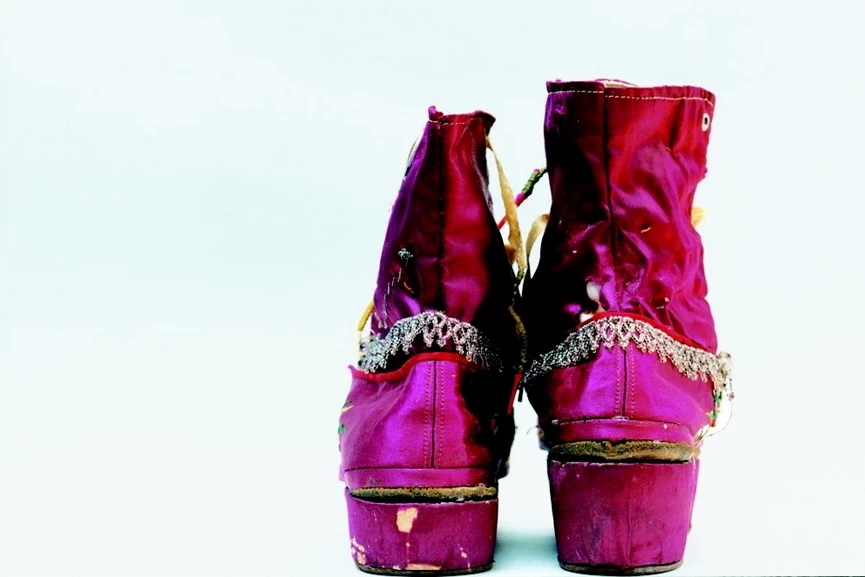 Other Photographs of Kahlo
The other photographs present at the exhibition are portraits of the artist captured by Lucienne Bloch, Lola Alvarez Bravo, Imogen Cunningham, Juan Guzman, Fritz Henle and Nickolas Muray. All of these images reveal the complexities of Kahlo's life story; the portraits show a brave woman who deliberately decided to represent herself as a fierce and unbeatable human.
On the other hand, the photographs of her belongings expose the domains of her extraordinary talent. Hand-painted casts, bright blue pills, and stacked-heeled pink lame shoes show Kahlo's suffering, but irreconcilability as well. With clothes, she compensated the pain, so these staggering images suggest how one woman used fashion and art to transcend her physical disabilities into a bold statement of identity, strength, and beauty.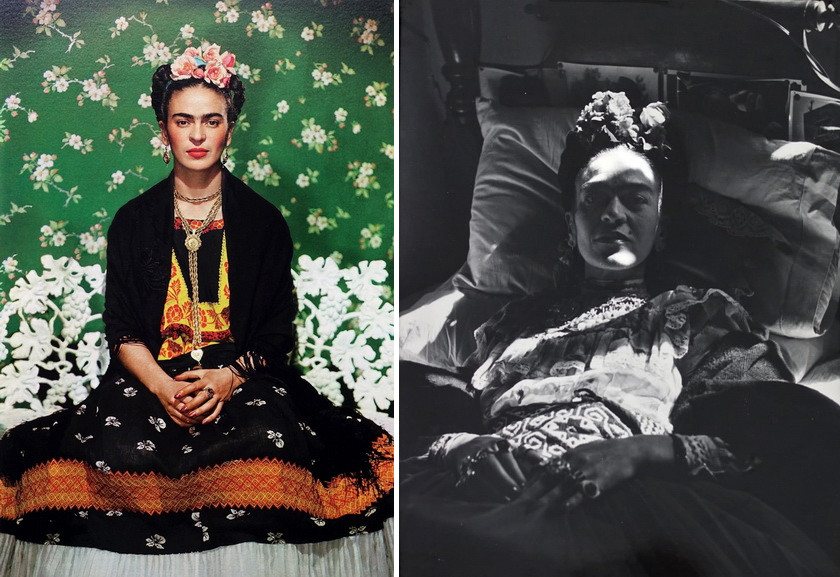 Frida, A Photographic Portrait at Michael Hoppen Gallery
This particular exhibition is displayed simultaneously with the big retrospective Frida Kahlo: Making Herself Up which is currently taking place at the Victoria and Albert Museum. It is important to note that all of Kahlo's personal objects shown there are on display for the first time outside of Mexico.
The same memorabilia were hidden from the public by Diego Rivera, the artist's husband for fifty years, and in 2013 Museo Frida Kahlo invited Japanese photographer Miyako to make these images.
Frida, A Photographic Portrait is on display at Michael Hoppen Gallery in London until 31 August 2018.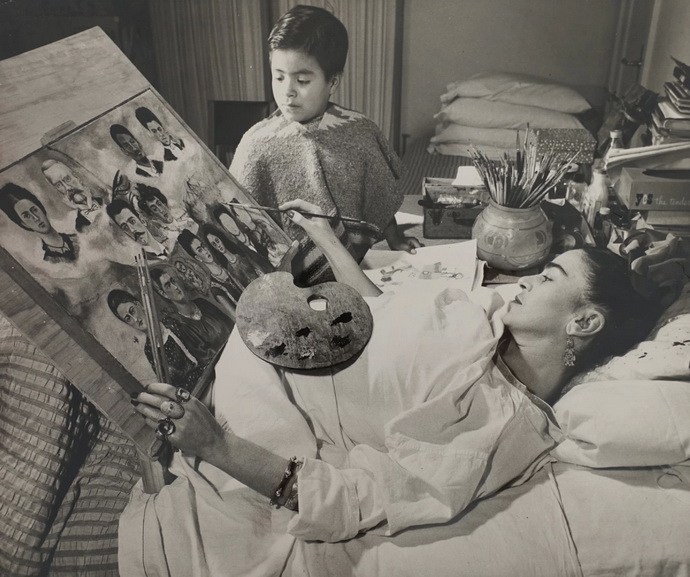 Featured image: Ishiuchi Miyako – Frida by Ishiuchi, 2009-12, © Ishiuchi Miyako. All images courtesy of Michael Hoppen Gallery.