Frieze Highlights
One of the Britain's most important art events of the year, Frieze London art fair, finished three days ago. The art fair opened October 13th and it featured a massive selection of world's most famous galleries, as well as live events and talks. Besides the closed door event, Frieze also organized the free exhibition in the Sculpture Park that everyone could enjoy and that probably caught the biggest attention. For 12 years now, Frieze is setting the bar very high when it comes to art tendencies and trends. People gathered at London's Regent's Park had the chance to experience everything the art world has to offer in one place – from giant emojis in the Sculpture Park to dancers acting out Adam Linder's "Choreographic Service No. 2," available for hire by the hour.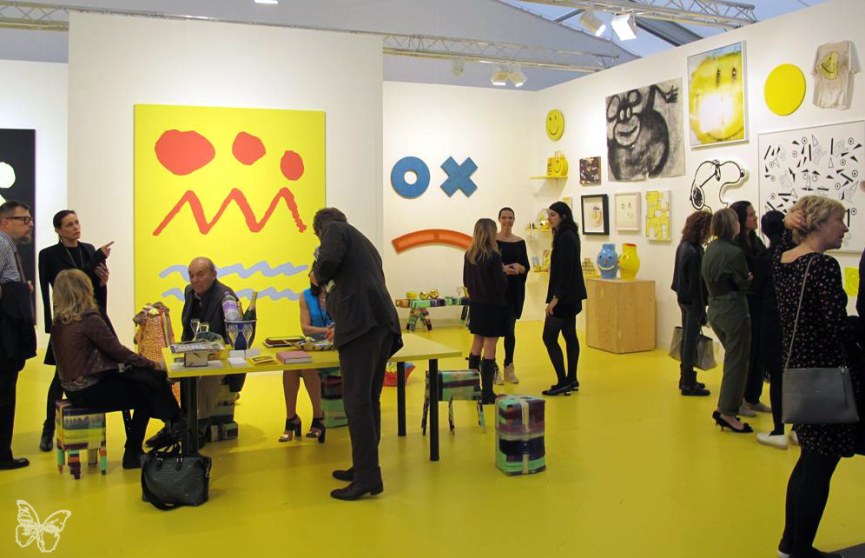 Gallery Booth Turned Playground
Over 160 of the world's top contemporary art galleries and exhibitors from 25 countries displayed their artworks for more than 60,000 people. As usual, Gagosian booth was the must-see stop. This year, artist Carsten Holler transformed the Gagosian stand into a giant and fun playground "Kinder Garten" with oversized dice, giant scrabble and a plush octopus, which was especially entertaining for the youngest visitors of Frieze.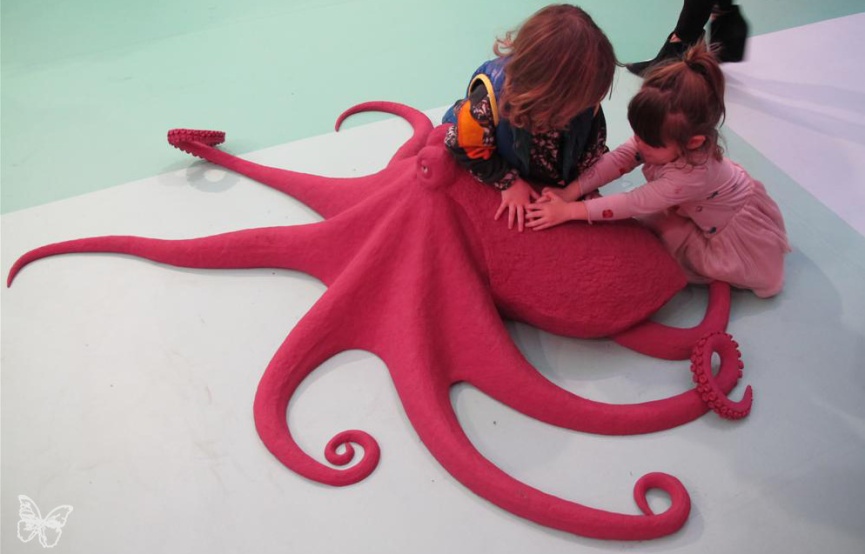 KAWS Inside and Out
Just like everywhere he exhibits, artwork of New York-based artist KAWS brought a lot of audience and media attention. Not only his giant wooden afrormosia sculpture "SMALL LIE" was displayed in the free entry Sculpture Park, but also a central place at the Perrotin Gallery booth was reserved especially for his famous Companion sculpture, as well as the colorful canvases.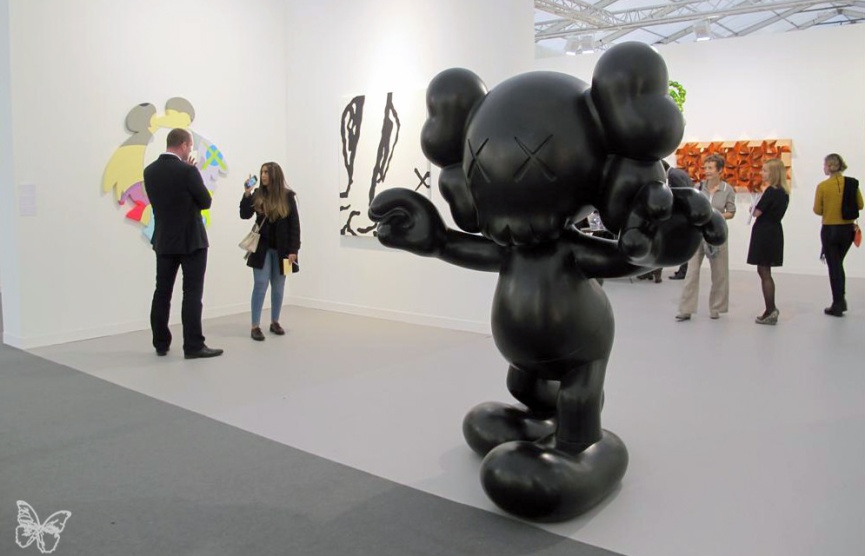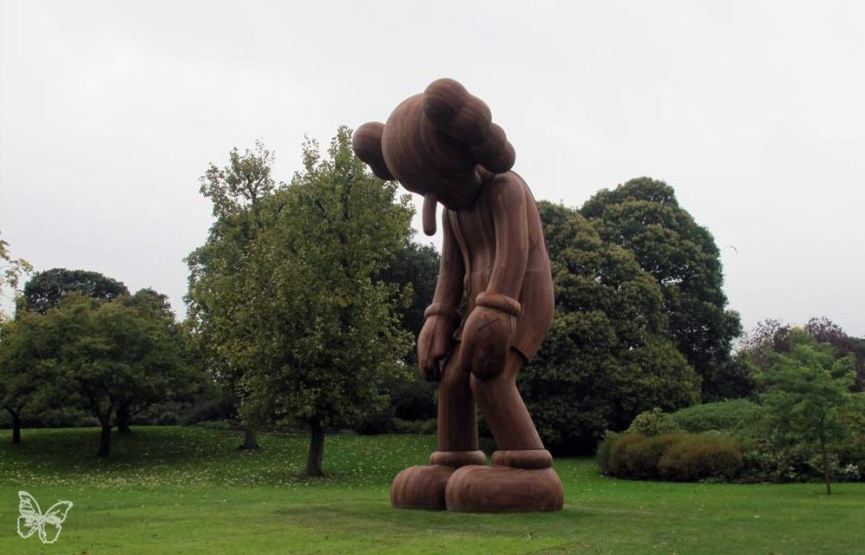 Hirst Breaking Records
Another household name at this year's Frieze was Damien Hirst, whose two part work of fish in formaldehyde from 1993 "Because I can't have you I want you" sold for the astonishing £4 millions and broke the record for the fastest sold piece (within the first 15 minutes of the VIP opening).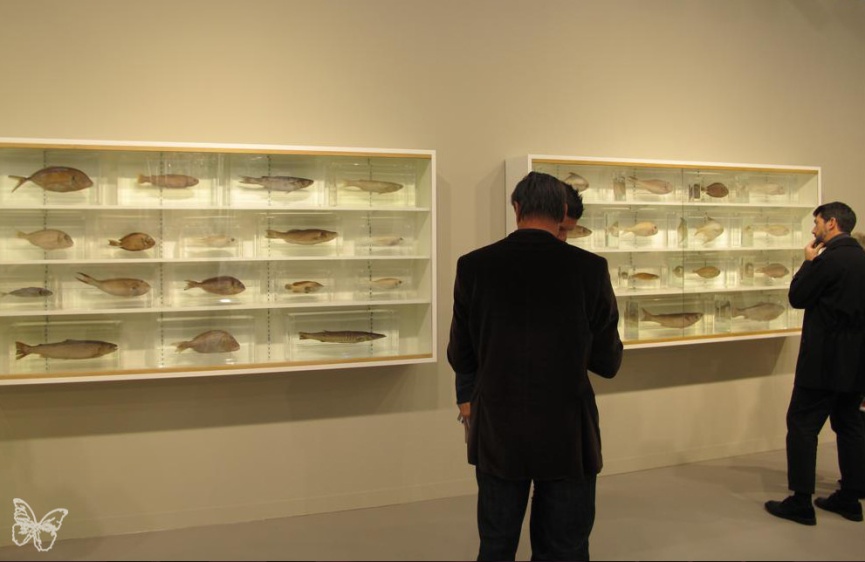 Performance Art Taking Over Art Market
Call it the Marina Abramovic effect, but it seems like performance art has never been this popular and represented at art fairs. It's not unusual anymore for institutions and collectors to buy this kind of work – it has now become uncontroversially part of a larger commercial field. For example, as a part of the new Frieze Live program, Adam Linder's dance and text medley at Silberkuppe (L5) created a real-time critical expression of the fair with a little help from an art writer; while Christoph Buchel 's "Sleeping Guard" in Hauser & Wirth's stand curated by artist Mark Wallinger is exactly what you think it is – a security guard asleep.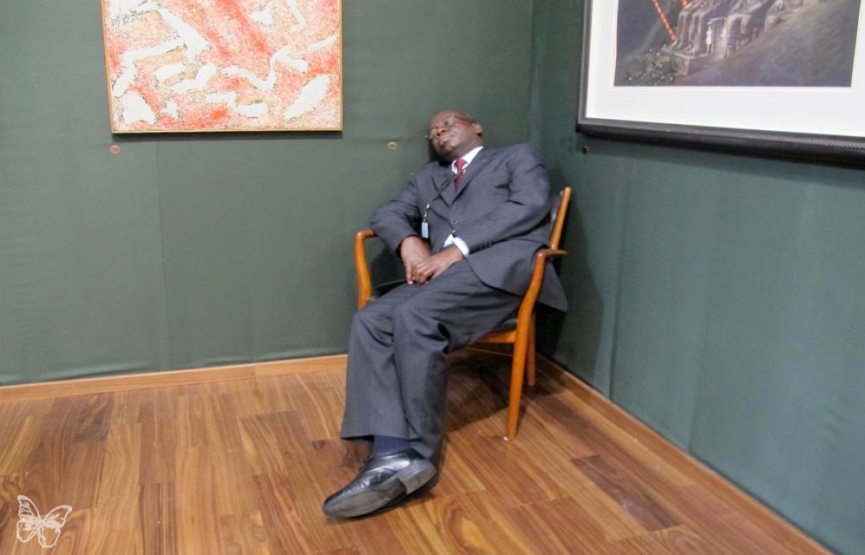 All images courtesy of Butterfly. [mc4wp_form]