From the Eyes of Ron English
We all know him as The Godfather of Street Art. Through an inspiring practice Ron English has significantly contributed to the transformation of the nature of street art. He has made a significant impact on how street art interacts with the world of advertising and is one of the most interesting artists to follow in terms of exploring the aesthetics of the entire phenomenon of street art (be sure to check out our feature Why Ron English Paints Guernica). Now, join us on revisiting the scene of POW! WOW! festival 2014 through the eyes of Ron English.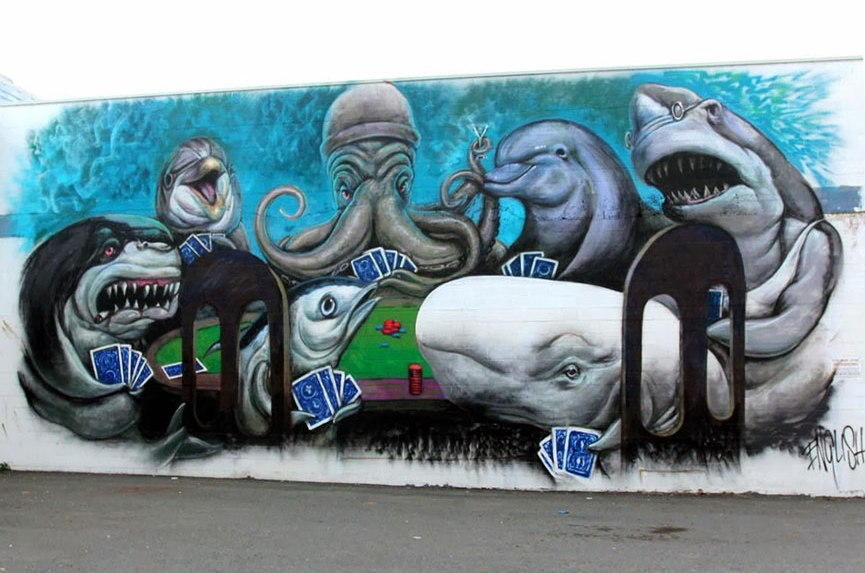 POW! WOW! Hawaii
Ever since 2010, when the first edition of POW! WOW! festival took place, the idea and the entire structure of the festival evolved in a mesmerizing way. The 2013 edition represented an already fully established street art festival with the inclusion of artists such as Askew1 and Dabs Myla… This year POW! WOW! Hawaii Street Art Festival represented meeting point for some of the biggest names in urban and street art today (have a read in POW! WOW! On the Walls! Go!). Widewalls had presented a look at the murals as the festival was well under way (have a look in POW! WOW! 2014: First Look at Murals) and some of our favorite pieces (see our selection in 10 Best POW! WOW! Murals). Now just a month or so before the beginning of the 2015 edition of the festival, have a look at how Ron English saw the entire event, thorough conversation with his peers…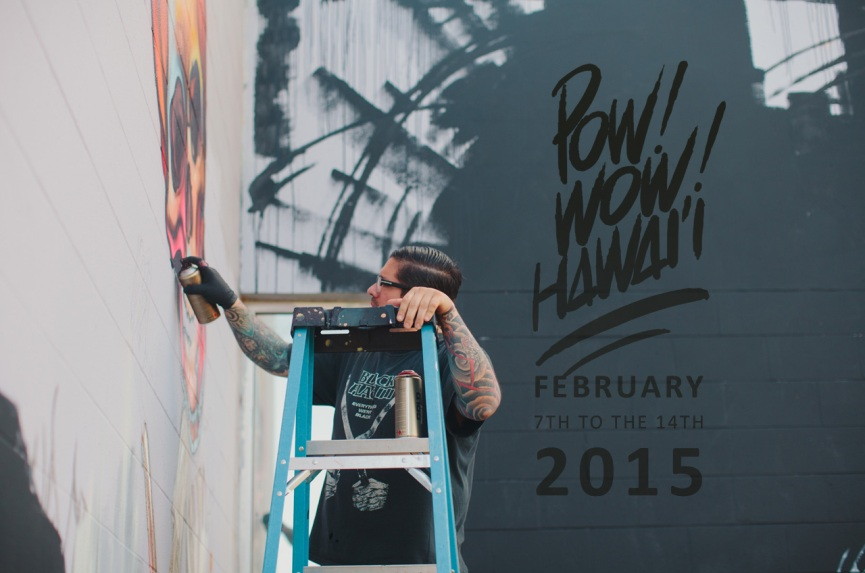 POW! WOW! From the Eyes of Ron English
"I'm kinda excited to see everybody else, 'cause I don't think there ever been this many good artists at once" says Ron English a the beginning of his quest of showing what's going on during POW! WOW! Hawaii. He goes on to say that because of the knowledge of what everybody else is doing, all the artist bring their game to a higher level. With the direction of Mikey Inouye of Banzai Media, Ron English shows us bits and pieces of the creative process of 123Klan, MADSTEEZ, Roxy Ortiz and Matt Ortiz, Solomon Enos, Gaia and other artists… "This is not going to be dependent on the art world, this is going to be a phenomenon that stays…" asserts Ron English when talking on the phenomenon of street art (be sure to have a read on our take on the culture in Defining Street art?) So, take a stroll through Kaka'ako with Ron English and his colleagues by having a look at the video below!
Enter 2015 as a member of the fastest growing community of collectors and Urban and Contemporary Art lovers and professionals – create a profile via My Widewalls! Sign up today, FREE of charge and start exploring!