One Nation. One Team.
USA has not been known as the country expressively keen on football, or soccer as they call it. Still, their national team continues competing on important competitions, such as this year's FIFA World Cup championship. The campaign for popularization and support of the US Soccer team just gained a particularly interesting appearance, as Lupe Fiasco, a Grammy Award receiver has been titled the Music Director and our fave urban art legend – Futura, has been appointed the Art Director for the Men National Team World Cup campaign. The theme is One Nation. One Team, while a series of collaborations with the two artists is expected.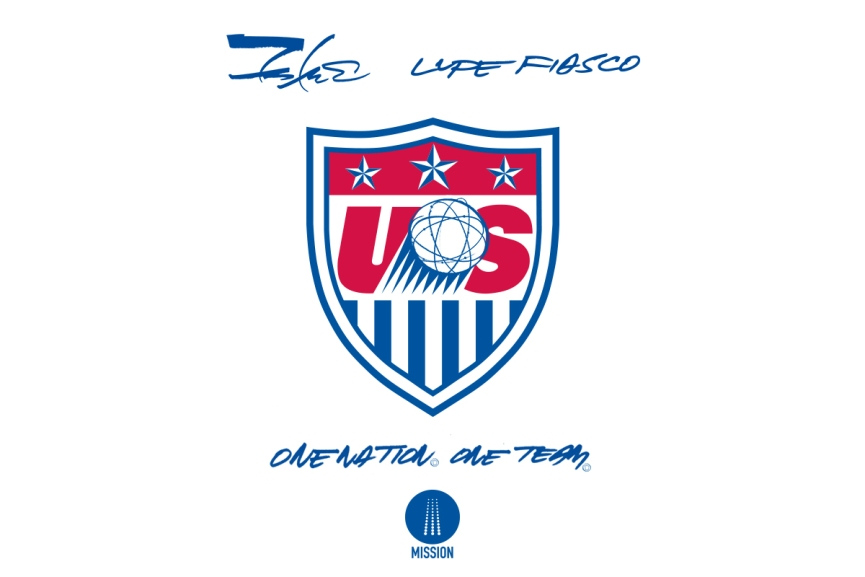 Futura & Soccer
The father of graffiti abstraction, Futura, will be designing the official Men's National team World Cup poster, limited edition skate deck and other collectable, limited edition items related to the team. His recognizable visual expression will be following the National soccer team on their way to Brazil, as the famous artist will produce a couple of live works. One was executed on Fan Appreciation Day on May 30, and another one is to be done on June 16, which is the US Soccer Fan Fest in Chicago. Both of the pieces are to be sold off at auction, benefiting the Mission campaign of Lupe Fiasco.
Futura is known for three decades as the leading graffiti artist, painter and graphic designer. His style was often featured on sports good, so the collaboration with the National soccer team comes with no surprise. He is the pioneer of live painting, since his performance at The Clash concert in the early 80s. Among famous brands Futura worked with are agnes b, Nike, Burton, Hennessy/LVMH, A Bathing Ape, Uniqlo, Descente and Levis, while his designs were featured at numerous global campaigns – Dance Red Save Lives 2014 and Sprite's 2014 NBA All Star Game included.

Fiasco & Soccer
Lupe Fiasco is promoting his latest single Mission as the Musical Director of the National soccer team World Cup Send-Off campaign. The number addresses fight against cancer, and it was released last Monday. On May 30, Fiasco performed in Times Square in New York during the Fan Appreciation Day celebration, while his music set is expected in Chicago as well, on June 16, preceding the US team match with Ghana.
Lupe Fiasco was born as Wasalu Muhammad Jaco 32 years ago. He is a Grammy winning hip hop artist, earlier named as the Man of the Year by GQ Magazine and as the Artist to Watch by the Rolling Stone Magazine. With his initial hit from 2006 Kick Push, Lupe Fiasco has been acclaimed for his intelligent, thought-out lyrics. Subsequently, he has received positive criticism with his commercially successful albums Food & Liquor, The Cool, LASERS, and Food & Liquor II: The Great American Rap Album Part 1, which resulted in 12 Grammy nominations and a first place at Billboard Top 100 album list. This year Fiasco will be releasing his fifth album, Tetsuo & Youth.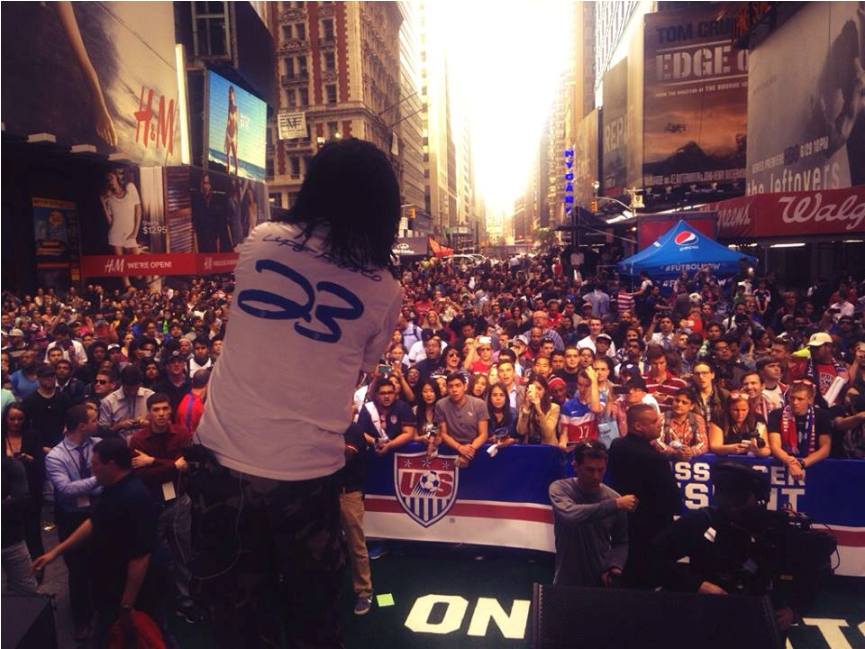 Follow These Galleries
Marseille, France

Shanghai, China

Paris, France