Gaetano Pesce: Iconic Works
An exhibition by celebrated Italian artist, architect, designer and sculptor Gaetano Pesce is coming to New York's Allouche Gallery. The show will feature almost fifty years of artistry reflected in sixty pieces, many of which will be presented for the first time in New York. The artworks include his trademark pieces of furniture, vases, drawings and maquettes, such as The Bastone Lamp, Senza Fine Unica, The Kid Lamp, crayon and correction fluid drawing of the Up 5&6 Chair and the XXXL Fabric Vase.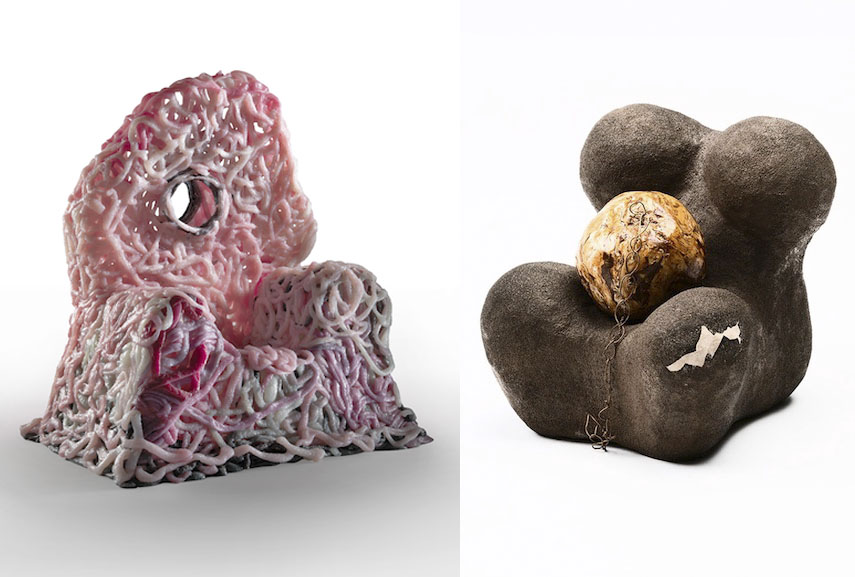 The Iconic Works of Gaetano Pesce
Gaetano Pesce is an artist known for his non-traditional and particular aesthetics which have been an integral part of his art since the early 1960s. Applying his knowledge of architecture and industrial design, he creates figurative art influenced by the movements of the period, such as Pop Art and Op Art, which often has to do with political and social issues and his homeland Italy. Aiming to make design pieces with a voice, instead of just making them look nice or fulfill their functional purpose, Gaetano Pesce uses irony and humor to express himself and to draw attention to the problems of contemporary society. His resin, foam and urethane works coming to Allouche Gallery are of unique forms and beauty, often colorful and very detailed.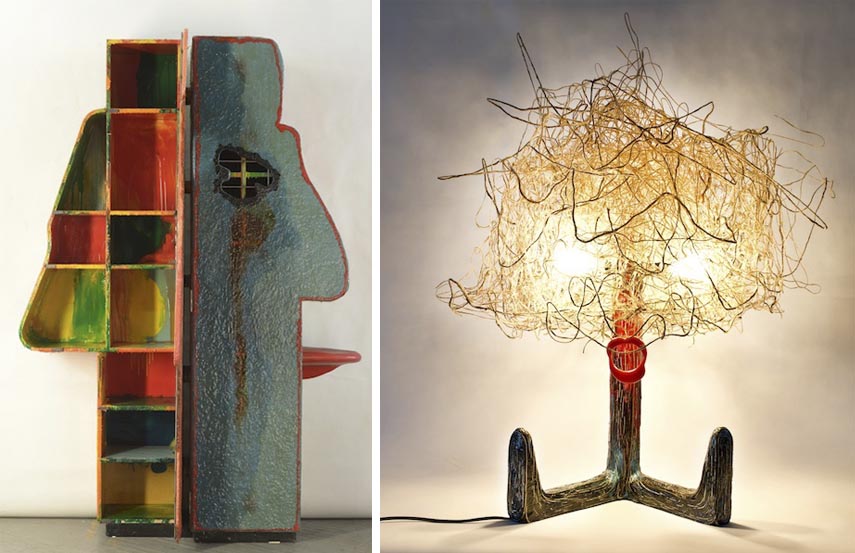 Gaetano Pesce: A Designer of Society
Perhaps the most famous and celebrated pieces of Gaetano Pesce's art are his UP Series, which he created from 1969 until 1972 for an Italian furniture company. The designer has created seven chairs that are now a proper symbol of the Italian industrial design because of their important social meaning. The fifth piece of the series, the UP5 Chair – to be shown at Allouche Gallery – takes shape of a prehistoric female fertility figure with a ball (the UP6), attached to it by the "umbilical cord". The chair is an homage to women, but it also represents a true political statement condemning the conditions of women in regards to the lack of their basic human rights in the 1960s and the hard lives they're enduring because of men's prejudices.
On the other hand, quite a few of Gaetano Pesce's works, especially recently, deal with different problematics of Italy as a country, but they also celebrate it. In 2010, he created a sculpture of 61 tables in the colors of the Italian flag, which form the Italian "boot" geographic shape, to mark its 150th anniversary. One of his latest pieces, however, features a bleeding Italian "boot" hanging from a crucifixion, like Jesus, and it is entitled Italy on the Cross. With it, Gaetano Pesce hopes his country will be able to resurrect from the current economic state, into a better reality.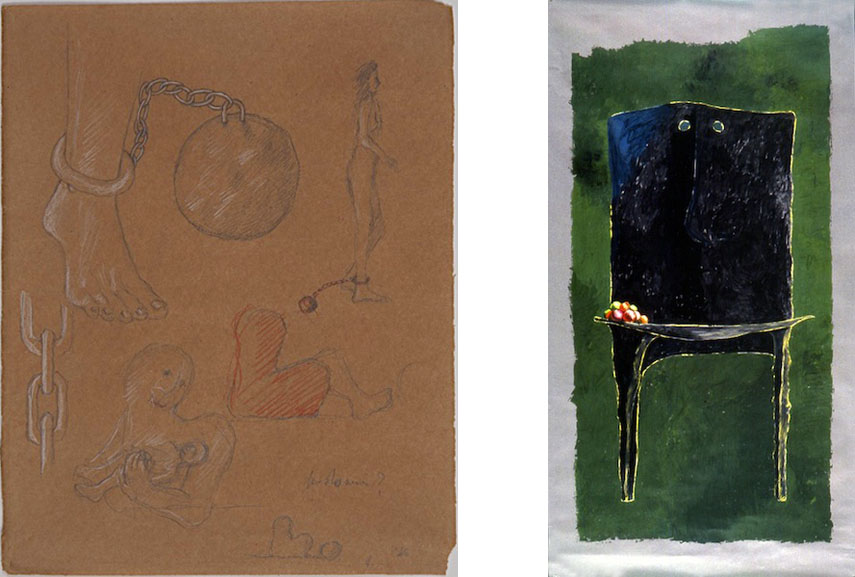 Gaetano Pesce at Allouche Gallery
Gaetano Pesce was born in 1939 in Italy. He studied architecture and industrial design. In 1972, he participated in an exhibition at the Museum of Modern Art, dedicated to Italy's new domestic landscape. His radical and controversial designs have been exhibited worldwide. Gaetano Pesce: One-of-a-Kind Iconic Works, 1967-2015 exhibition will be on view at Allouche Gallery in New York City, USA. To open the show there will be a nude performance by actress and model Stoya, whose erotic performance is described as "a visual feast". Stoya will interact with the artist's Senza Fine Unica chair in the nude for half an hour, in an erotic and feminine encounter of body and art.
The exhibition runs from March 26th until April 25th, 2015.  Scroll down for a catalogue of Gaetano Pesce's works.
For more amazing art, sign up for My Widewalls!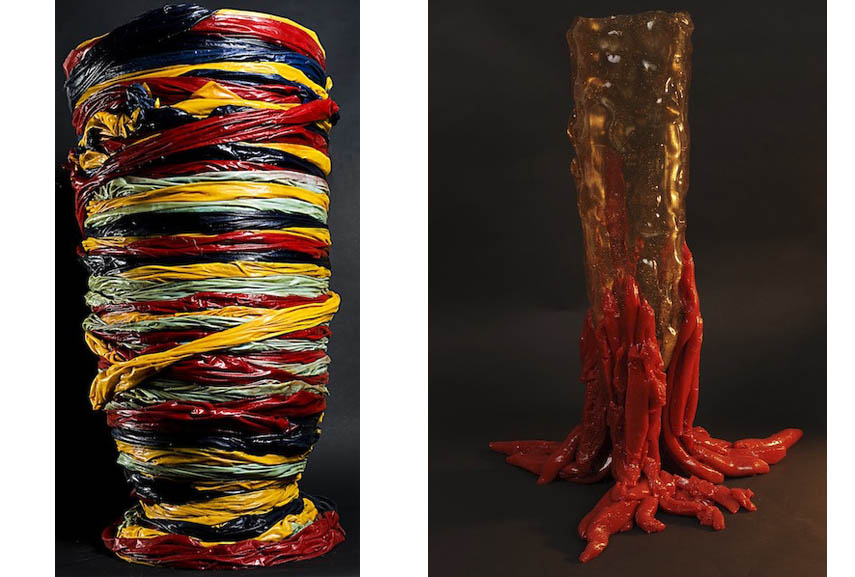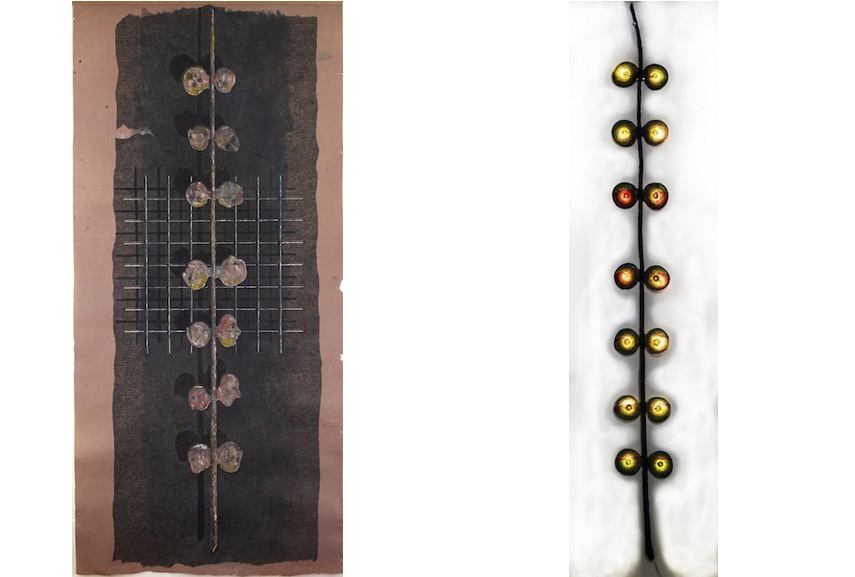 Featured image: Gaetano Pesce – America Table, 2012. Epoxy resin, 106.3 x 47.2 x 31.5 inches.
Courtesy of Allouche Gallery
[mc4wp_form]