Galerie Géraldine Banier at Bizarro - An Exhibitional Journey Marrying the Old with the New Art
After three successful editions of Bizarro, the exhibition-circuit comes back to Saint-Germain-des-Prés, an area of the 6th arrondissement of Paris, France, for the 4th time. Dedicated to the concept of Illusion, it will see the participation of Galerie Géraldine Banier, along with four other artistic places that will offer up their contemporary and old objects to this extraordinary show. Curated by journalist Thomas Jean and initiated by Geraldine Bainer, Bizarro promises to attract many visitors in love with cinema, as the most beautiful of all illusions.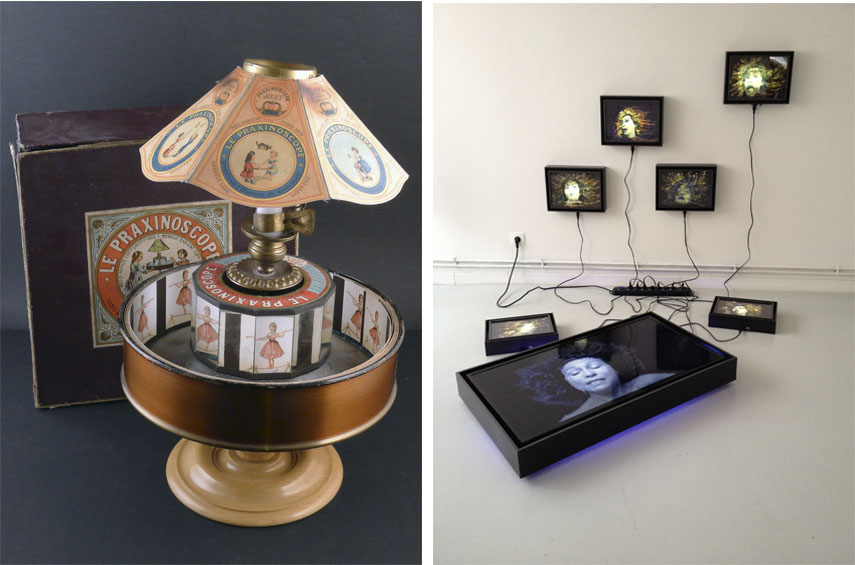 The Artworks of Illusion in Paris
Bizarro 2015 focuses on the idea of Illusion and the way it deceives our minds and eyes, and makes us quite confused. One of the greatest representatives of the illusion in arts is cinema, with all its tricks, storytelling and special effects that lead us to believe that fiction is real. At the time when the art of cinema was only just beginning, the creative narratives were only produced through old, mechanical machines, such as praxinoscopes, kinetoscopes, phenakistiscopes, based on moving images – simple, yet of immense importance for The Seventh Art. It is these very devices, along with old manuscripts and autographs, photographs of famous actors, but also contemporary art influenced by cinema's early start that will be on view at the event's five participating spaces.
Galerie Geraldine Banier will bring ten selected contemporary artists who have produced a selection of works ranging from videos and moving sculptures to stunning paintings and more. Xavier Delesalle, an antiques shop, will offer a rare collection of sorcières mirrors and other anamarphosis paintings. Librairie Alain Brieux, a place of ancient scientific books and objects, will gather several objects linked to movie precursors playing with light and movement, and will show the works of French cartoonists and visual artists Ruppert and Mulot. French artist Christine Barbe and her videos and photos will represent Eric Mouchet for the first time at the fair, while Frédéric Castaing will treat everyone with autographs and signed photos of Georges Melies, Buster Keaton, Charlie Chaplin and other cinema legends. The gallery will also feature the French movie maker Francois Nouguies.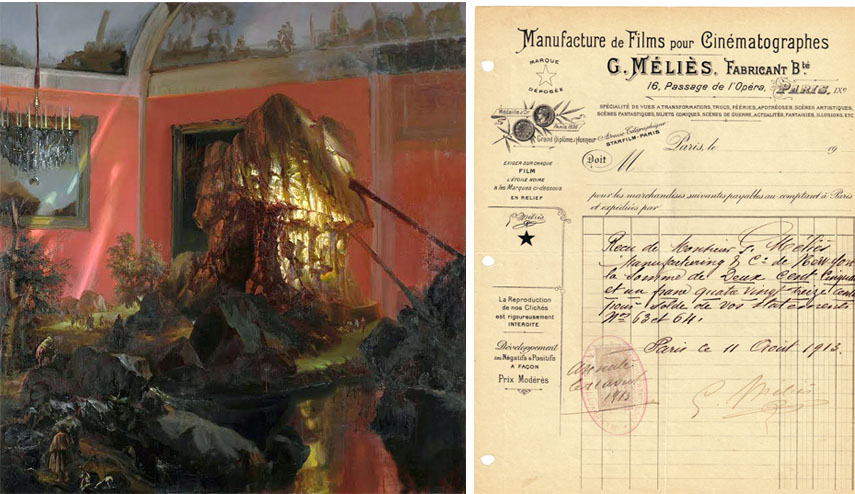 Galerie Geraldine Banier – A Place for Emergent Contemporary Art
In 2002, Geraldine Banier opened a gallery on Rue Jacob in Saint-Germain-des-Prés, dedicating it to design pieces, including her own work. In 2010, however, she transformed the space into one for contemporary art, focusing on emerging talents. Refusing to be part of the "white cube" model, Galerie Geraldine Banier endorses around twenty artists which stand out on a versatile scene. The gallery also organizes collective exhibitions conceived around specific topics and themes, as well as live performances which include music, dancing and acting. The curiosities cabinet of Modern period inspired the owner to engage in creating this event, which has now become an annual event gathering the area's galleries and bookshops.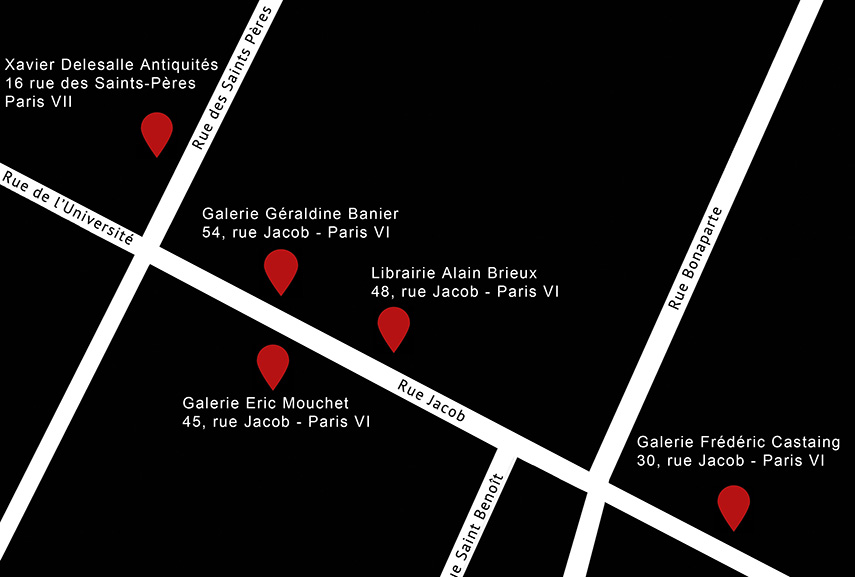 The Bizzaro 2015 in Saint-Germain-des-Prés
The 4th edition of Bizarro will take place from September 19th until October 31st 2015 in a circuit of five spaces on Rue des Saints Pères and Rue Jacob in Saint-Germain-des-Prés, Paris. The press preview is set for September 17th from 6pm to 9pm. During the opening night, from 8pm to 10pm, the exhibition will also have a special performance by artist Jelly, entitled Stryges, conceived purposely for this event. The act will consist of four performers wearing masks inspired by movie prothesis, who will walk through the circuit and will engage with the audience.
Sign up for My Widewalls today and enjoy arts for free!
Featured images: Fay Wray (1907-2004) – King Kong, 1933. © Frédéric Castaing A collection of 14 sorcière mirrors, from 16 to 40 cm, end of XIXe, Xavier Delessalle Antiques i can see you – made by Xavier Somers All images courtesy of Geraldine Banier