Au Revoir Tower 13
The demolition of the Paris Tower 13 on Fulton Street began in November 2013 after having hosted the largest group exhibition of street art ever made. In October the same year Galerie Itinerrance organized a intervention with over 100 urban artists. These days, precisely on April 8, the most visible steps in building's demolition began. It will last for three days and can be followed after the jump.
Disappear in Rubble
The Tower 13 is to be progressively torn from top to bottom along with the beautiful works of street art. Last October, the Itinerrance gallery specialized in graffiti, with the support of the owner of this nine- story building and the mayor of the district, invited more than one hundred street artists from around the world to invest their works of art in the Paris Tower 13 before its destruction. It was purely voluntary project. Each artist was given a space in the building to paint its walls and ceilings without any commercial approach because at the end, everything will disappear in rubble. And the end has come proving the very ephemeral nature of street art.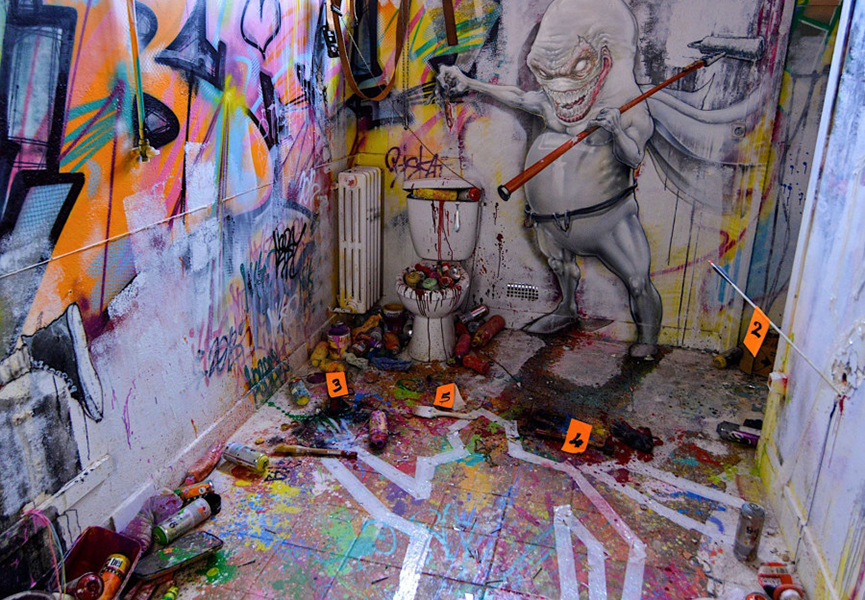 Online Support
From 1 to 31 October last year, the public had the opportunity to discover the largest collective exhibition of street art ever realized. Over 100 graffiti artists have occupied the gigantic "canvas" of 4.500 square meters formed by walls, floors and ceilings.  Among artists who participated in this ephemeral experiment are Lek, Sowat, Bom-K, Agostino Lacurci, Cope2, Vhils, Fenx, Pantonio, Indie 184 to name but a few. Thousands of people visited the building until November 1, 2013 when Paris Tower 13 was physically closed to the public. However, fans of street art could still access it via www.tourparis13.fr in the next 10 days and were actually called upon to save virtually works of destruction. On November 11, the site contained only the parts that people saved along with their photographic contributions. Finally, the users were the ones who saved the Tower 13. The collection on the website has become the only evidence of this gigantic art project.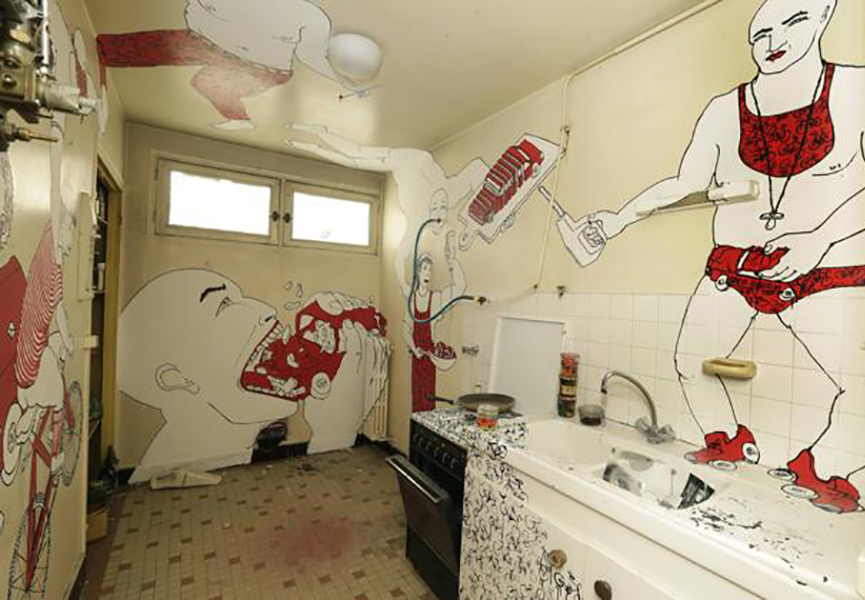 Raise Questions
Although the Tower 13 is about to vanish, this amazing project raised an important question (and made a real effort) of street art preservation and distribution in both online and print archives. This is a question of growing importance in today's art scene because of the temporal and fragile nature of street art as well as because it is one of the fastest growing artistic movements.