ArtIsJusta4LetterWord Opens a New Gallery in Wuppertal with a Grand JonOne Exhibition
A new gallery in Wuppertal is about to be open! This German city will be home to the Galerie Droste scheduled to open in September 2016. The new art space in Wuppertal is actually a new gallery by Mr. Patrick Droste – the owner of the successful and celebrated contemporary art gallery from Soest – art is just a four letter word gallery. The whole team of the art is just a four letter word gallery is looking forward to the opening of their second fine art gallery. The Grand opening will take place simultaneously with the exhibition of renowned American artist JonOne. The show is titled Transit and with this exhibition, the new Galerie Droste will be inaugurated.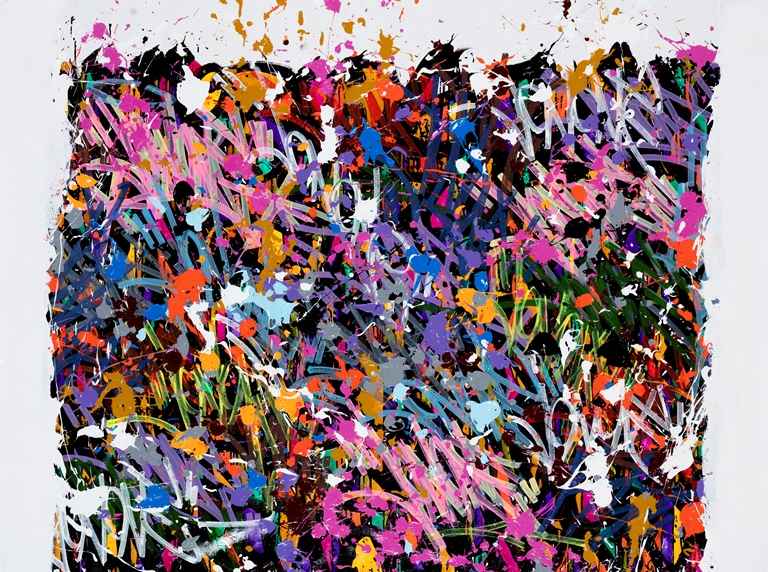 Grand Opening of a Gallery in Wuppertal – Galerie Droste
art is just a four letter word gallery in Soest has been organizing exhibitions and shows for more than two years now. In this art space, visitors can see works by some of the most important street and urban artists of our time. Galerie Droste will continue with the practice of its Soest art space gallery by celebrating the opening with the exhibition of globally recognized street and urban artist JonOne. The exhibition is titled Transit and it will showcase large-size canvases by this Paris-based artist. The title of the exhibition – Transit – refers not only to the transformation JonOne's art has gone through, but also to the travel destinations the artist and his works visited in 2016. From Zurich, Milan and Paris to Los Angeles and Tel Aviv – and, of course, Wuppertal in September. But, the transit of JonOne and his art is more than all the travelling and exhibitions this year. It's also about the transit from the New York graffiti scene of the 1980s to what this great artist creates today.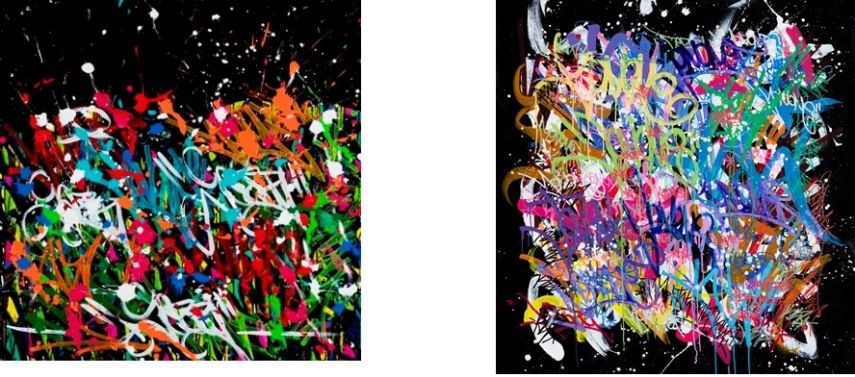 The Art of JonOne
The New York City subway tunnels, streets of Spanish Harlem, and NYC graffiti scene of the 1980s – that was the context in which JonOne began his art career. As the artist states himself: I come from a social class made up of invisible people. Street art was a chance for JonOne, as a teenager, to achieve something significant – and he wanted to become the king of the New York graffiti movement. And he largely achieved this goal, leaving traces on the walls of New York. However, it's was already in the mid-1980s when JonOne began creating on canvas. The circular and jaggy lines the artist was known for were replaced with compositions that were more abstract, while his colorful paintings looks like works by famous abstract expressionists. Still, JonOne's works never end in pure abstraction, as expressionist forms dominate artist's compositions.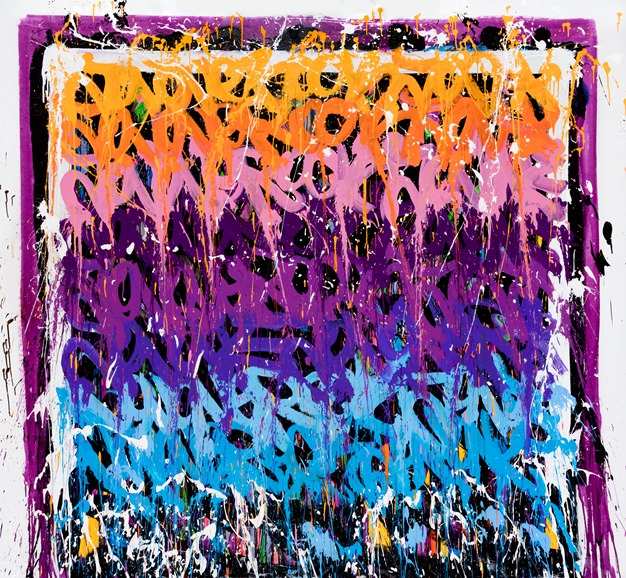 The Opening of a New Gallery in Wuppertal with the Exhibition of JonOne
Widewalls has been extensively covering the activities of the Soest-based art is just a four letter word gallery. Being very successful gallery with many high-profile exhibitions, the time has come for this art space to make the next step which is opening a new gallery in Wuppertal. JonOne's exhibition will be a perfect opportunity to inaugurate the new space. The show titled Transit will take place from September 17 until November 12, 2016 at Galerie Droste in Wuppertal, Germany. A special catalogue will be published, and it can be bought at the gallery. The grand opening of the new space and of the show is scheduled for September 17, 8pm. Galerie Droste is located Katernbergerstraße 100, Wuppertal.
Featured Images: JonOne -Trying To Make A Little Change, detail, 2016, Acrylic and ink on canvas, 205 x 180 cm (Copyright Alexis deForge); JonOne – About Last Night, detail, 2016, Acrylic and ink on canvas, 210 x 221 cm (Copyright Alexis deForge); JonOne, detail portrait (Copyright Philippe Bonan); JonOne – Portrait (Copyright Gwen Le Bras). All images courtesy of art is just a four letter word gallery.