Art Pulled from German Museums: Baselitz Was Serious.
The German art public is going through some turbulent times, as the country's culture minister, Monika Grütters, proposes new laws that would impose strict control over the movements of artworks through export licenses. While the proposal, to be put before German's chancellor Angela Merkel next month, received support from the German Museums Association, it is strongly opposed by many gallery owners, dealers, collectors and artists, including Gerhard Richter and Georg Baselitz, who have threatened to pull their artworks on loan in some of the biggest art institutions. Only, for Baselitz it wasn't just talking the talk – his works were indeed removed from Dresden's Albertinum Museum, as well as the Kunstsammlung Chemnitz.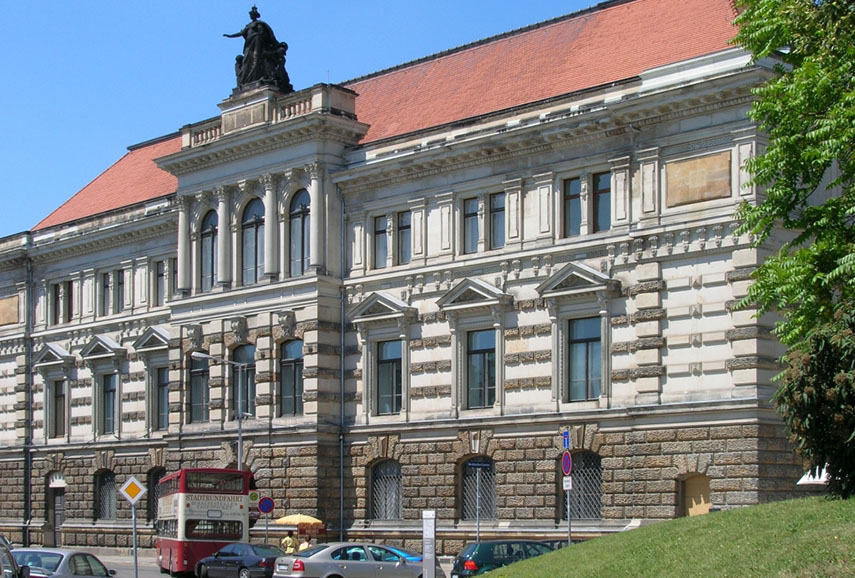 The German Cultural Protection Law – What Gives?
In November of last year, two Andy Warhol silk-screens were sold at Christie's auction in New York. The works were provided by the German state of North Rhine-Westphalia and the WestSpiel Casino group, who used the sale profit to build a new casino in Cologne. This was one of the crucial events leading to minister Monika Grütters' proposal of a new legislation, which would give regional authorities the power to designate specific artworks – those older than 50 years and worth more than 150,000 euros – as national treasures, and therefore impose export licenses that would subsequently be allow or deny artwork movement. The approval of the law would mean that certain artworks would not be able to leave Germany to participate in auctions, private sales, exhibitions or art fairs, causing profit loss to many art dealers, galleries, auction houses and artists. Last week, nearly 300 gallery owners and art dealers signed an angry letter addressed to the culture minister, which made Mrs Monika Grütters loosen up her proposal – the export license would now apply to works older than 70 years and valued at over 300,000 euros.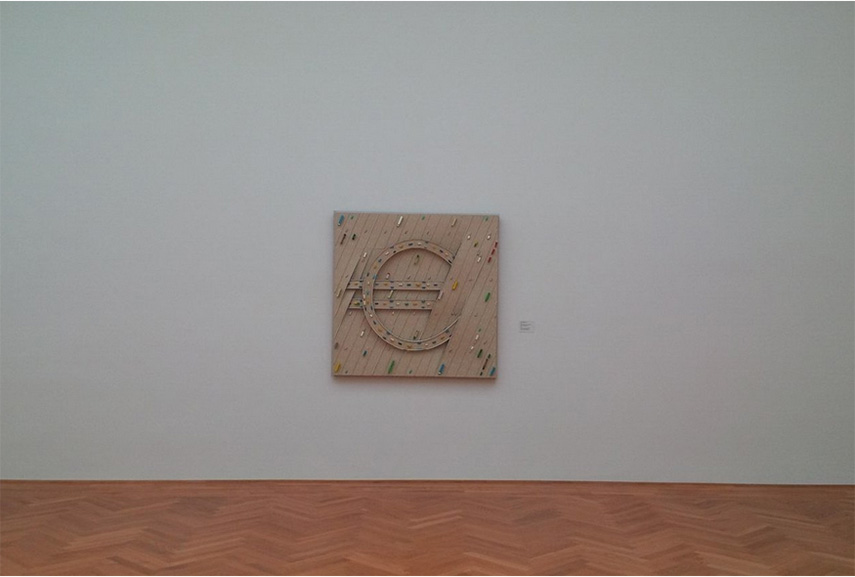 Baselitz Works Removed from German Museums
While many collectors, gallerists and trust managers are moving and storing their artworks in Luxembourg, many artists are considering pulling their artworks from major German museums. According to the New York Times, Günther Uecker and Gerhard Richter are likely to do so in the very near future, while Georg Baselitz couldn't wait any longer. On July 17th, nine paintings, including the artist's 1960s works and the portraits of Elke and Franz Dahlem, as well as the limewood sculpture of his wife – were taken down from the walls of the Albertinum modern art museum in Dresden, and were quickly replaced by an artwork by another German artist, Thomas Bayrle, a cardboard, wood and toy car piece conveniently depicting the euro symbol. On July 20th, same situation, only this time at the Kunstsammlung Chemnitz, where "a small Baselitz retrospective has disappeared", according to the director Ingrid Mössinger. Those artworks were replaced by the artist's drawings from the museum's archive. It is expected that Georg Baselitz will also pull his artworks from the one remaining museum still holding on to the long-term loan: the Pinakothek der Moderne in Munich.
While the German legislation could take up to a year to adopt, private collectors and artists do not intend to sit back and wait for the law, which could even empower the new government to inspect artworks in their homes as well, to pass. In the hopes that the movement of their artworks would not be in peril, they're now seeking legal advice, as the uncertain situation waits to be unfolded.
Will Germany pass the controversial art law? Have your say on our Facebook page!
For more art news, sign up for My Widewalls today!
Featured images in slider: German Artist Georg Baselitz pulled his artworks from two major German Museums. Image via cicero.de Georg Baselitz – The Bridge Ghost's Supper. The work was pulled from the Albertinum Museum in protest of Germany's art export legislation law. Photo by Arno Burgi via nytimes.com