Dissection of Mind and Identity
Distorted heads and bodies, plump faces, unnaturally elongated limbs and unseemly expressions are the instantly recognizable traits of portraiture of George Condo. One of the most revered living painters today, Condo has been assembling his carnival of ridiculous people for over three decades,  depicting nightmarish or grotesque archetypal figures of priests, clowns, ballerinas, nudes, socialites and other often fictitious characters. Simon Lee Gallery in London is presenting new works by George Condo on an exhibition opening tonight, February 10 at 6pm. The exhibition will bring new set of portraits rendered through the incisive pictorial psychological analysis characteristic of Condo's oeuvre.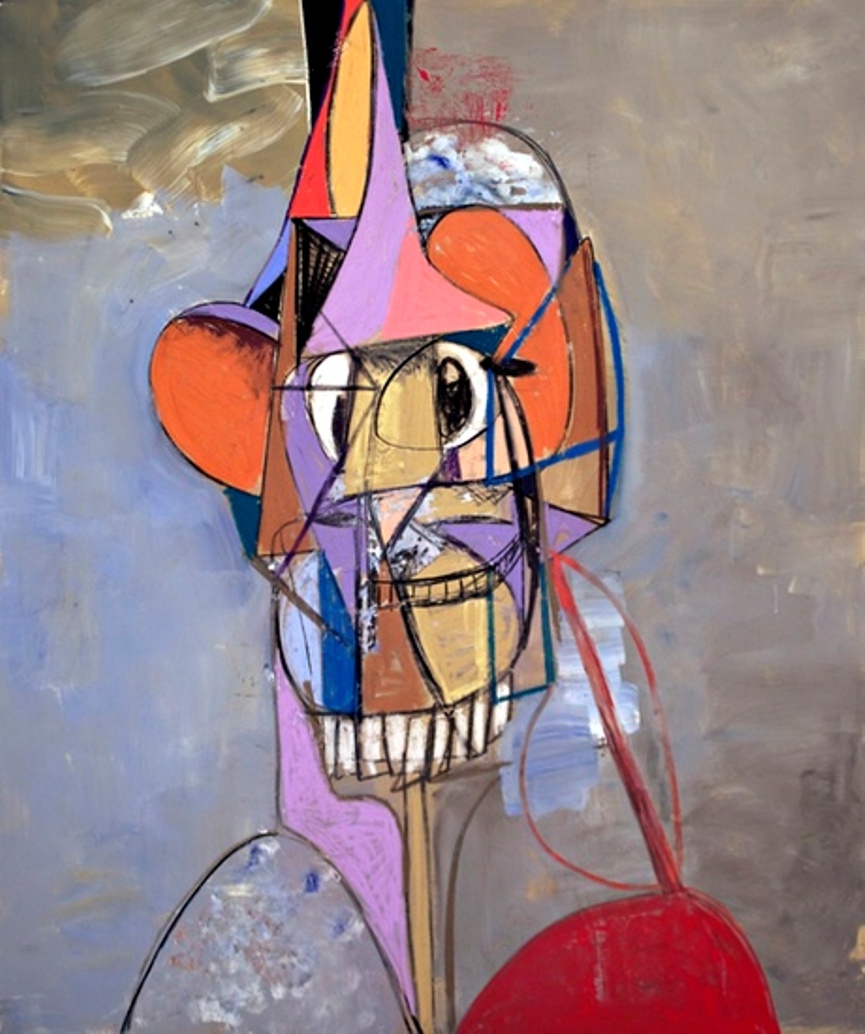 Exhibition at Simon Lee Gallery
New paintings by George Condo will mark a series of novelties in his work, as the portrayed subjects will extend beyond the frame borders, painted with an imposing abstract rendering of the human face. The mask becomes vivid landscape, disguising the narrative, but disclosing the turbulence of the model's curiously layered mental state.
Since the beginning of his painterly career, Condo never hid any references or direct  stylistic appropriations from an array of artists he admires. Whether it is Picasso, Rembrandt and Hals, De Kooning, Degas or Rothko, George Condo composes his work in a significantly different manner, incorporating the adopted language into a peculiar, deconstructive visual framework, creating an expression that makes his art entirely unique. This individually constructed frame is what Condo himself names artificial realism, stating that his aim is to depict all of the emotions of one face simultaneously – joy, anxiety, exaltation or depression.
Coinciding with the exhibition at Simon Lee Gallery, another display of Condo's ink drawings will occur at the Skarstedt Gallery in New York. Both series of works, the paintings and the drawings, were created shortly before and after a near death experience the artist had due to a severe case of legionnaires disease. The joining idea of two exhibitions is the dispute over the common view that painting is superior to drawing. George Condo will attempt to protest and even reverse the claim with the collection seen at Skarstedt.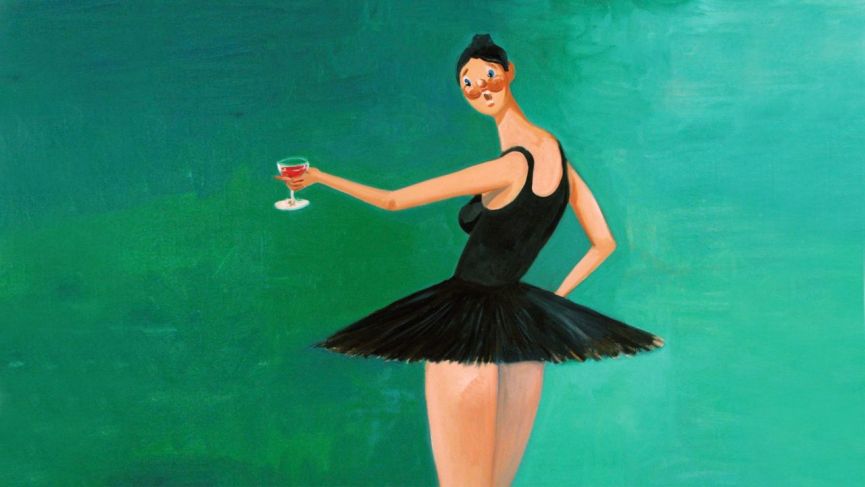 George Condo – Background
With his art history and music studies, George Condo's career could have taken a different turn. He studies classical guitar and then lute, but he abandoned recognizing higher talents than his own. In the late 1970s he joined an artsy punk band, the Girls, and thanks to the gig in New York, he god acquainted with Jean Michel Basquiat. The two artists soon became close friends, and at Basquiat's suggestion, Condo moved to New York from Boston, making a permanent change. Soon, Condo got associated with Warhol's Factory, and he did some work in the famous studio, but met the master only one time in the period of eight months, although Warhol did later purchase some of Condo's paintings. Time spent with Basquiat led him to other friendships, with Alan Ginsberg and with one other art pioneer, Keith Haring. George Condo and Keith Haring were good friends until the death of Haring in 1990.
Artificial Realism
The term artificial realism was coined after Condo's debut on the East Village scene in the early 1980s. It stood for the realistic representation of that which is artificial, as it was characterized with fusion of old masters iconography and style with modern pop art. His singular style is also referred to as the psychological derivative of cubism – where the artist deconstructs the personality into many  identity planes, representing all the mental states of an individual.
Condo's Rise
George Condo's rise on the international art scene came after his transfer to Europe, initiated at Cologne and continued in Paris in the period between 1985 and 1995. His works soon attracted much attention, followed by recognition, and confirmed as inspiration of some of the most influential contemporary writers, such as Burroughs, Guattari, Salman Rushdie among others. Condo's artwork makes part of some of the most important collections of contemporary art, such as MoMa, Whitney Museum, Guggenheim Museum, the Met collection and many others. He is represented by a New York Skarstedt Gallery and London Simon Lee Gallery, and Sprüth Magers Gallery in Berlin and London. In 2011 a comprehensive retrospective exhibition of his works was realized, under the title Mental States.
Fame
Today, at the height of his fame, George Condo has been reported to socialize with music industry moguls, Kanye West and Jay-Z, as well as their significant others whom we all know. Having a rich musical background, Condo admits to enjoy collaborating with Kanye West.He sees their artistic work as compatible, and  holds Kanye's  endeavors in high esteem. He even painted a Birkin bag for  Kim Kardashian – a commission  for the starlet's B-day.