Pièces Detachées
This summer the Wallworks gallery in Paris has in its program of events an interesting Franco-German group exhibition titled Pièces detachées (Spare parts). The exhibition opened yesterday and stays on view until September 20th. The gallery brings four German graffiti – BASE23, CREN, Wolfgang KRELL, POET – and four French graffiti – CHANOIR, KOUKA, NEBAY, STeW – which customize spare parts of the car. German artists intervene on covers of the legendary Trabant, the mythical RDA "cardboard car", while French alter the tailgates of their famous Renault 4. Each artist will present four models in this unique Franco-German artistic "battle".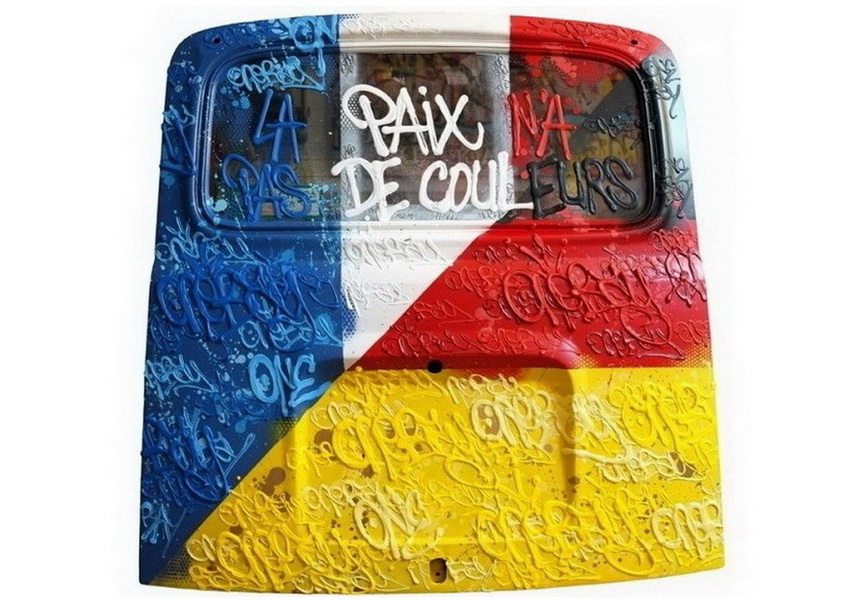 German Troops
Michel Pietsch aka CREN was born half German half French in Lehrte near Hannover in 1970. He came to the hip hop culture by many train travels to France in the mid-eighties. His art is based on urban calligraphic graffiti-related roots and abstracts. CREN's proficient transformation of a classic lettering into an abstract form won him a place in the urban history of graffiti. POET is one of the most respected and most active graffiti artists in the German capital. He started doing graffiti at the age of 12, won the first contest "Graffiti Art Berlin" as a fifteen year old, and began to live his art at age 19. For over 25 years, POET practice performance and murals throughout Europe. Born in West Berlin in 1973, the Berlin Wall held a recurring role in POET's work. In recent years, he began work in four hands with graffiti ARUNSKI, who he met in 1988, a year before the fall of the wall. Since the RAL-Galaxia and its colorful life forms were invented by BASE23 in 2009, this unique universe inhabited by machines and animals make our daily environment more colorful. You can find them in the streets, abandoned areas and hall of fames around the globe. Wolfgang Krell was born in 1969 in Dortmund. Under the influence of the contemporary American graffiti, Krell created his first works in 1983 and turned to realistic painting in 2005. Weapons are a recurring theme in his painting. They are an integral part of his art and not as a representation of violence but rather as a metaphor and expression of rebellion with the purpose to provoke a reaction.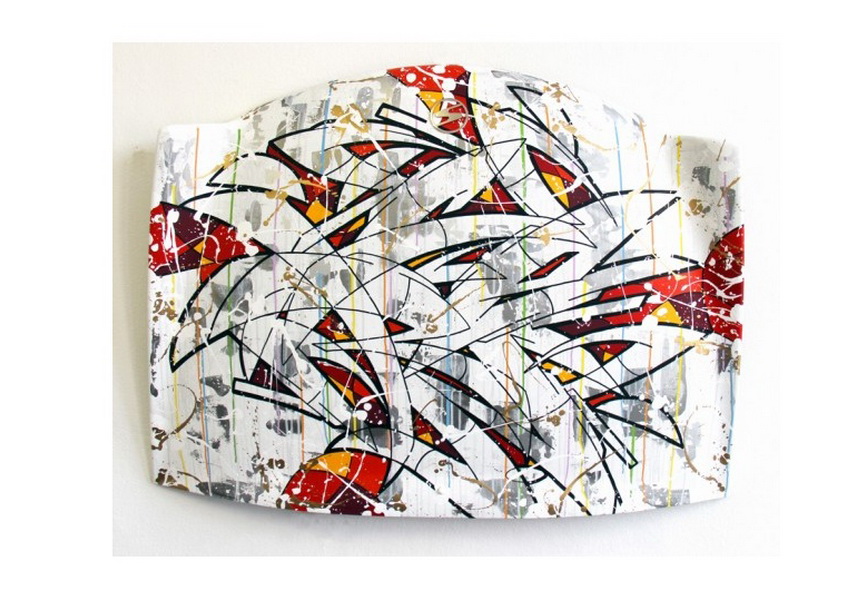 French Troops
Alberto Verajano aka CHANOIR began to communicate with passersby via his logo CHA on the streets of Paris in the mid-90s. During his studies of Fine Arts he met the painters of the Free Figuration and since then CHANOIR successfully bridges the style with post graffiti. SteW started his venture of street art on the walls and trains in 1996. His art adopts motifs from old Japanese prints recalling the art of old masters such as Hiroshige, Hokusai and Kuniyoshi. A grand-son of the expressionist painter Francis Gruber, actor hip hop movement since 1996 and graduated from the School of Fine Arts 2000, KOUKA continues to examine his origins on the street by mixing techniques and colors. His paintings are characterized by expressiveness and spontaneity of gesture within different forms of portrait or self-portrait. NEBAY is a versatile artist who loves color. His art accumulates a number of different techniques like tagging, action painting so dear to Pollock, freestyle and more, offering a strength and mastery of striking chromatics. "TAG is an art, a sport, a competition, a search for identity, a prohibition, a spiritual quest, a fight …" NEBAY explains.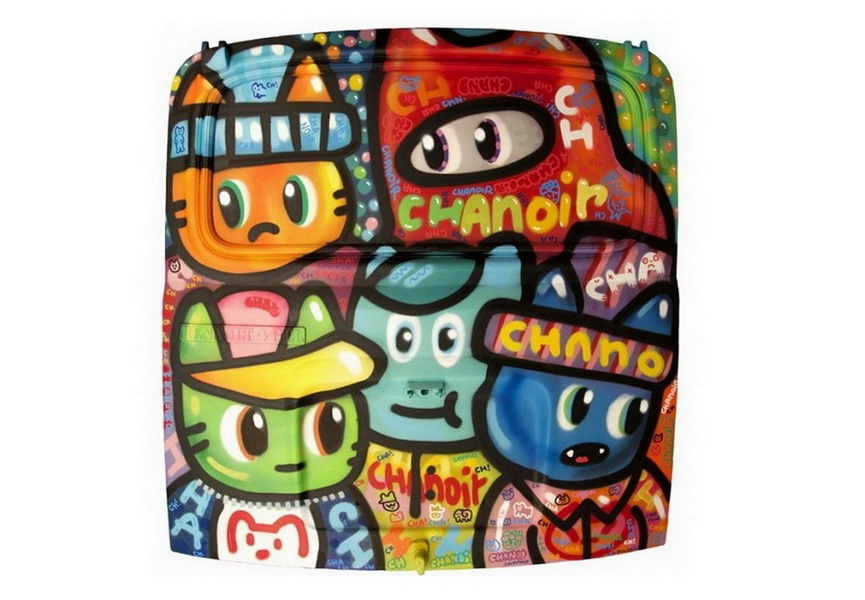 About Wallworks
Film producer for twenty years, Claude Kunetz created the production company Wallworks to develop a policy of producing feature films. After a number of films and art projects involving collaboration with the students of Fine Arts and graffiti artists like Kongo and Lazoo Colorz, Kunetz decides to open an exhibition space, adapting in the gallery what he can do in cinema, from financing to distribution and from production to promotion. Wallworks gallery offers a program of four to five major exhibitions a year focusing primarily on performers of French and Indonesian graffiti scene.