German Painters in London
Last week in Britain we had the opportunity to follow some interesting stories about the art world – there was the inevitable Frieze Art Fair (read more in our article Discussion About Frieze), Anselm Kiefer has a retrospective at he Royal Academy of Art and Tate Modern is hosting Alibis: Sigmar Polke 1963-2010. In addition, we had a chance to follow auction results and the name Gerhard Richter kept reappearing. Richter is also hosting his largest solo exhibition in the UK at Marion Goodman Gallery. One can already see a pattern emerging here – German painters are on the rise, and rightly so. If we are to judge by the happenings on the London art scene recently, we wouldn't be mistaken to say that German post-war painters are dominant… Let us try to understand this phenomenon better: Can we, at least, begin to realize what makes these painters' work so appreciated today? What renders some of the painters true masters of contemporary art? What does all of this mean in terms of the market?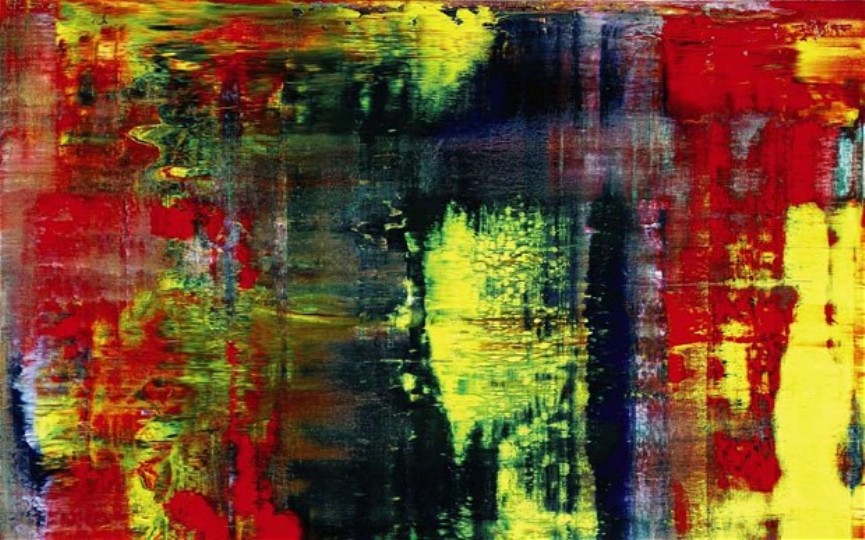 Cultural Potential of Post-War Germany
There are numerous aspects which could shed light on the inspiring and productive artistic period of post-war German painters. However, it is a daunting and challenging task to try to analyze and present all the relevant variables, including the fields of art history, political history, cultural theory and so on… If one would only choose to look at the work of only a small number of German masters of the 20th century, one would feel overwhelmed as soon as one would start treading on this path of understanding the artistic expression. Nevertheless, let us, if only briefly (and in an inevitably simplified manner), look at some of the pivotal points of the cultural potential of the post-war Germany. Firstly, the latent or manifest dialogue with the Nazi "inheritance" opened a door for self-reflection, not only in the field of art, but also Philosophy and the Humanities. Artists and thinkers seemed to have recognized those among them who felt "silent shame" from those who decided to confront their past. Moreover, the questions of divide between the West and the East, as well as the war atrocities beforehand, rendered a large part of the German creatives to find  a home somewhere else or be contemporary nomads… If one is to find a red line of continuity in this cultural entropy, it would certainly be rooted in the notion of temporality. But, what does this mean?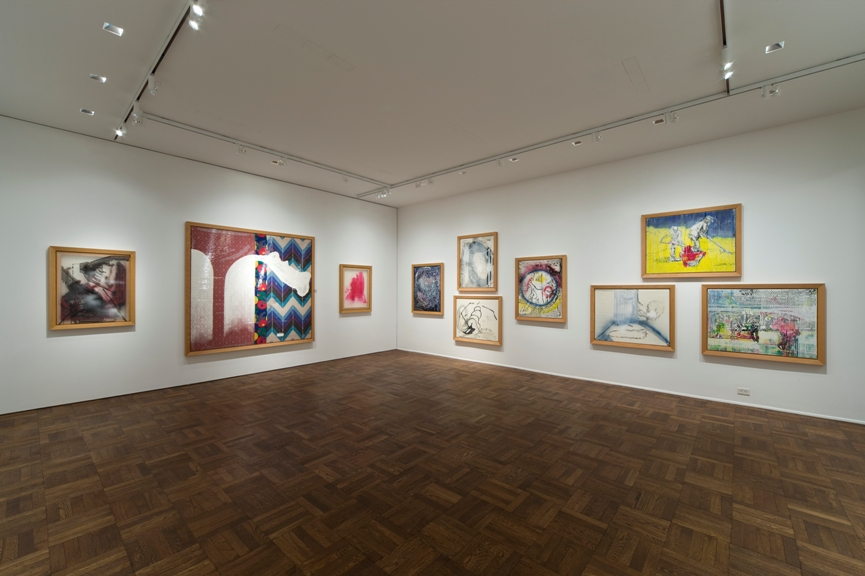 Richter, Polke and Kiefer: A Dialogue with Temporality
It seems so simple when it comes to Anselm Kiefer – he is someone who had faced his cultural heritage, reflected upon it through his creative process, grew as an artist and, finally, transitioned to other, more universal concepts. However, it is not that simple. One could realize this after exploring the current exhibition at the Royal Academy of Arts in London (read more in Anselm Kiefer at The Royal Academy). As an individual who has been dealing with the concept of remembrance in his earlier works, Kiefer shifted the focus of his art, as time went by, on more universal concepts, echoing his devotion to mythos/logos duality and, thus, articulating the confronting poles of romanticism and cultural crisis of the 20th century. On the other hand, in the works of Richter and Polke, fellow students and artists whose creative process resonates similarities, the focus is, arguably, oriented toward future. This refers to their devotion to methodology which is affected by experimental connotations, but, as for the themes and narrative, similarly to Keifer, there is a strong influence of the German post-war cultural habitus. Richter has said, in a recent interview, that one can achieve so much artistically due to the "unquiet" nature of our time. This is, in fact, a key point we have been trying to reach. The work of these three artists, as well as many of German creatives they had inspired, seems to resonate a strong devotion to the concept of temporality. And if one would to search for a single instance which can be found in the practice of contemporary German artists, it would certainly be the focus on existence molded by time. After all, this is something that is evident in German post-war philosophy and literature, as well. It seems that we are beginning to understand all of this better. At least, that's what the art market is echoing…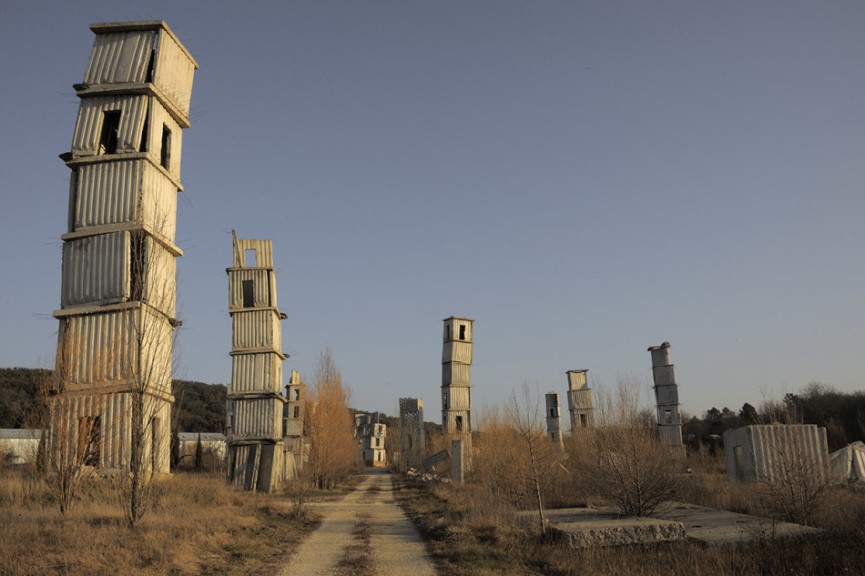 What Did the Market Say?
Gerhard Richter's work is topping the auction charts and things don't seem to be changing in this regard. As for the prices of pieces by Baselitz, Kippenberger and Polke, they seem to be catching up. Polke's Indian with Eagle exceeded its estimate and sold for £5.1 million. On the other hand, a self-portrait by Kippenberger is due to be sold at Christie's New York, estimated to reach between $15 million and $20 million. As for Anselm Kiefer, the market value of his work was confirmed at Phillips Contemporary Art Evening. Finally, the fact that, just last week, 44 works form the collection of Agnes and Karlheinz Essl were sold by Christie's, including pieces by Kippenberger, Baselitz, Oehlen, Polke and Richter, shows the power of the German artists on the art market this fall. It is becoming more and more clear that in auction houses, commercial spaces and in museums, works by Kiefer, Polke, Richter and others are on a high, deserving all the critical attention they are getting…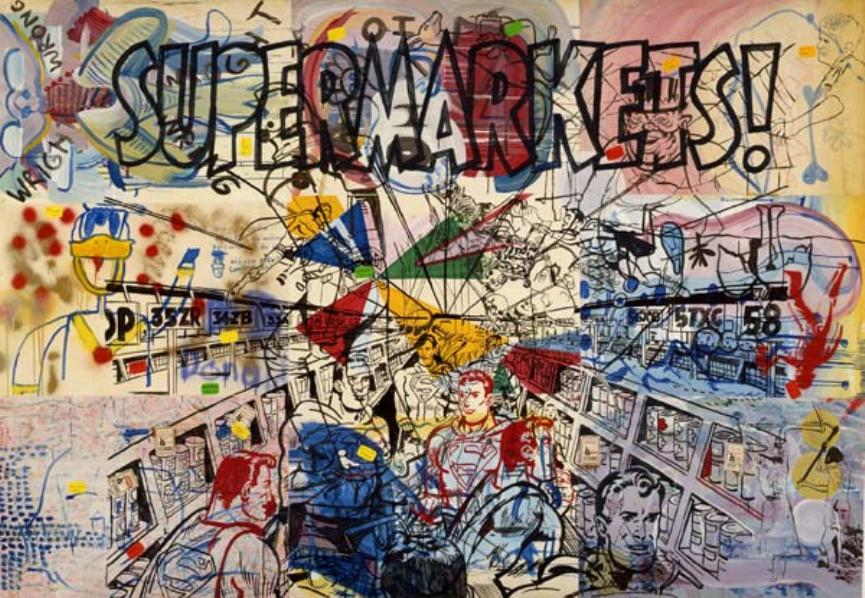 Photo credit for featured image: We Heart New York
[mc4wp_form]