Herakut Tour
After an extensive Asian tour the German street art duo Herakut did last year, they continue their working travels with a new season. They were invited by AptART and ACTED, French organization, to paint a series of murals in Jordan. These murals will be created as a part of a three-month long project, ending in March 2014, dedicated to working with Syria youth, refugees and internally displaced people of the region. A group of local and international artists will be cooperating with Syrian and Jordanian young people in creation of 30 large public art works in towns of Jerash, Ajloun, Irbid, Mafraq and Zaatari Refugee camp.
Herakut are documenting their trip in their photo travel blog, which is regularly updated. We use this opportunity to remind you of their wonderful creations in Asia as well.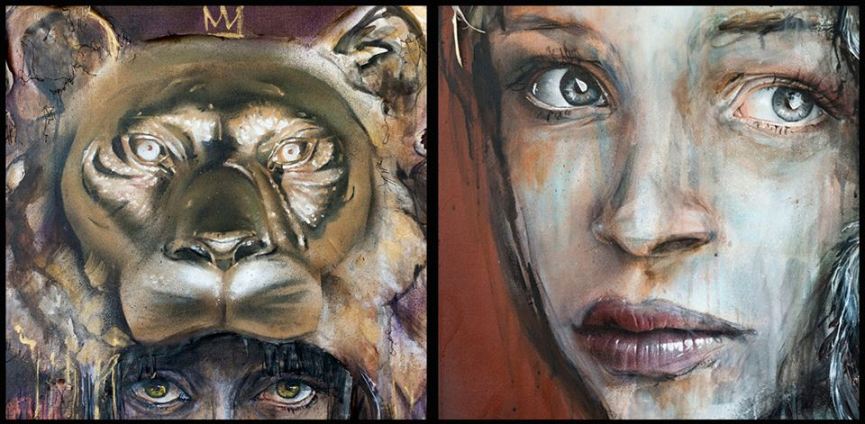 Herakut around the globe
Herakut is the moniker combined of two nicknames belonging to a couple of German street art  representatives, Hera and Akut. They are specialized in mural painting, and have been collaborating since 2004, which is when they first met. They consider themselves graffiti artists, and the majority of their wall paintings are commissioned. They exhibit their studio pieces in galleries, but the traveling projects are what really makes the tick.
Hera's techniques encompass charcoal and acrylic paint, while Akut is the stray paint photorealist in the duo. Besides murals, they work on canvas, paper or wood. They work together, complimenting each other, finishing the figures, just as if they were finishing each other's sentences. The result is a unique expression, combined out of two different, but compatible poetics, giving out strange, dainty and profoundly emotive vibe. Thematics are different, never shying away from current issues of social injustice, problems of children and childhood issues, sexually conscious and often surreal. The magic they conjure with each of their murals is now transferred into many urban environments across the globe.
In 2013 they were invited to exhibit and paint murals in China and Philippines, and they presented their work in Shanghai, Hong Kong and Manila.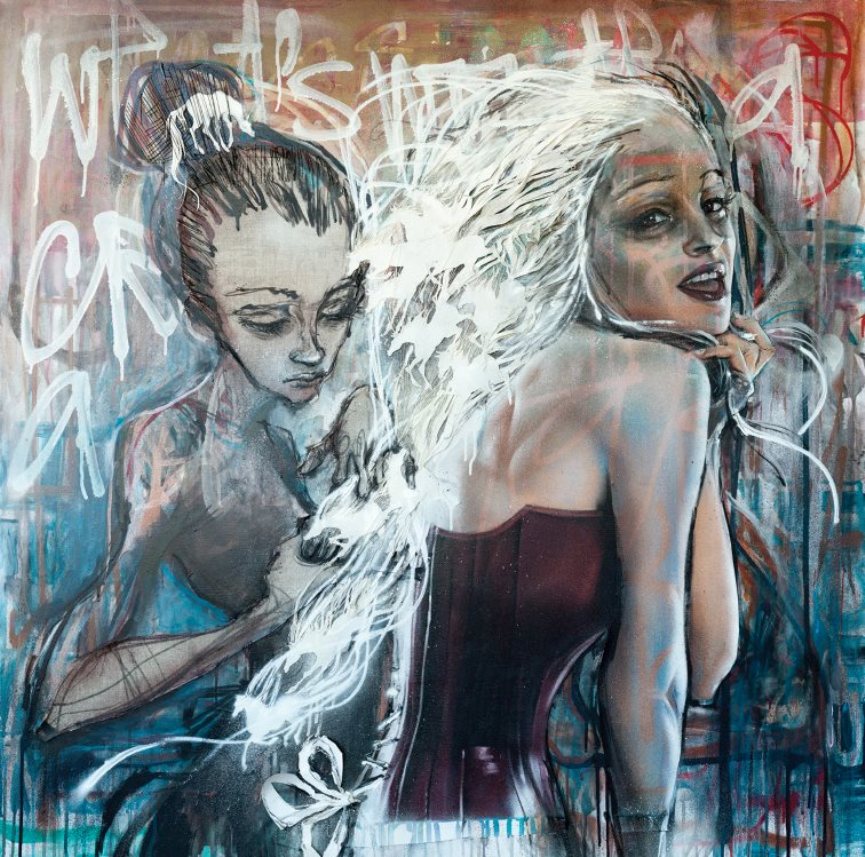 Hera and Akut
Jasmin Siddiqui a.k.a. Hera was born in Frankfurt is a classically trained artists, with heaps of art classes and studies of graphic design behind her. As a free spirit, she relinquished the 9-5 job to pursue a creative and free career of a graffiti artist.
Falk Lehman a.k.a. Akut first delved into the world of graffiti in his native Schmalkalden. He formed the MA'CLAIM crew with several of his peers, which has reached acclaim for its photorealistic graffiti. He studied Visual Communications at the Bauhaus University of Weimar.
To date, Herakut duo published two books on their work, covering their oeuvre from 2004-2009 in the first edition titled The Perfect Merge, and from 2009 to 2011 in the second one titled After the Laughter. Herakut has one of the most unique expressions in German street art, combining the opposites and realizing aesthetically successful artwork.