Gio Pistone: Endless In Milan
Italian artist Gio Pistone has announced a new forthcoming solo exhibition, entitled Endless, which will be presented with Studio D'Ars in Milan, Italy. Endless by Gio Pistone will be the artist's first solo show and will also form the last solo show of the Parentesi Aperte's (parenthesis open) cycle curated by Alessandra Ioalé. For more information on the cycle of exhibitions you can read Parentesi Aperte: Aris La Macchia Umana and Concrete Steps. Studio D'Ars will present a new body of works by Gio Pistone in Endless, showcasing her highly imaginative creations that bring to life surreal and psychedelic creatures from unknown worlds. The Rome born artist came out of the hard-core punk scene of the early 1990's and was also part of the Serpe in Seno Collective for a number of years, publishing illustrations in children's books and magazines. Studio D'Ars was also home to the fascinating Hybrids exhibition by graffiti artist Corn79 in 2014.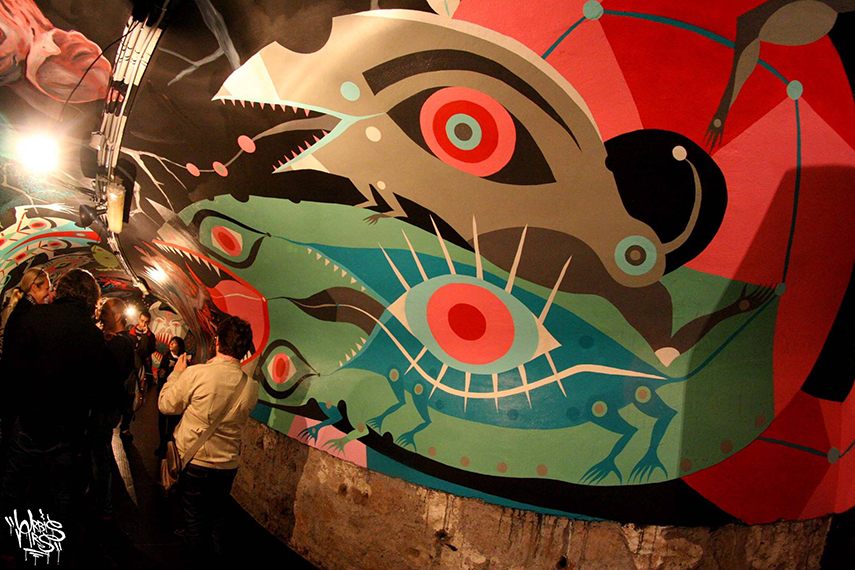 Gio Pistone Solo Exhibition
Endless marks the debut solo exhibition by Gio Pistone, an urban and street artist that has been on the scene in Rome is one form or the other since the early 1990's. Her vibrant and imaginative works, which encompass sketches, paintings and sculptures, reflect her interest and complex reflections on the feelings and instincts that reside in all living things. The works of Gio Pistone resemble a museum of natural history, albeit one found on an alien planet, where fantastic creatures loom at us with extra eyes and limbs covered in chameleon like colours. Her creative world is a microcosm of humanoids and zoomorphic figures, each one born inside the preceding one, but different to the mother that contains it, leading us to the monstrous creatures of Gio Pistone, with many wonderful shapes and forms that amaze and create an air of mystery. For more wonderful worlds seek out the work of Jesus Benitez (Dhear) in Thesis of Post-Civilisation , the artworks of Alexis Diaz and the Stanze, Reinventing Renaissance Rooms exhibition Pistone was involved in with Alice Pasquini and Pax Paloscia.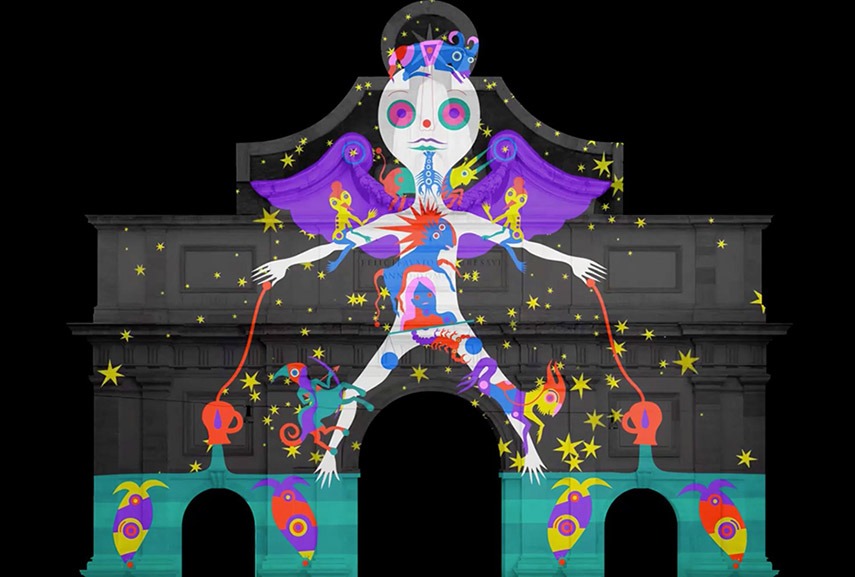 Endless at Studio D'Ars Milan
Although the new solo exhibition, Endless, marks her debut solo show, Gio Pistone has been creating art on the Italian underground scene since the early 1990's. Originally part of the hard-core punk scene, she took part in performances at illegal parties in abandoned buildings and found a love for drawing them. She developed her perceptive skills by working in contemporary theatre and it wasn't until her mid 20's that Gio Pistone started to work truly as a street artist, starting a new dialogue with her home city and the walls of Rome. Solo exhibition Endless brings about the end of one cycle, that of the Parentesi Aperte solo shows, but starts the new cycle of presenting works in the form of exhibitions for Gio Pistone. Endless looks set to be a remarkable journey into the colourful and alien world of the creatures that drive Gio Pistone, a chance to go and get lost in her wonderful museum of natural history. Be sure to check out the Light: Diversity and Energy project that Gio Pistone was involved with. You may enjoy diving into the other worlds of J.S. Weis in Liquid Hymn and Greg Craola Simkins in Good Knight.
Endless by Gio Pistone opens at Studio D'Ars on 1st April, 2015 and runs through until 28th April, 2015. Opening reception 1st April, 2015 at 18:00.
For all the latest exhibition news sign up to My Widewalls today.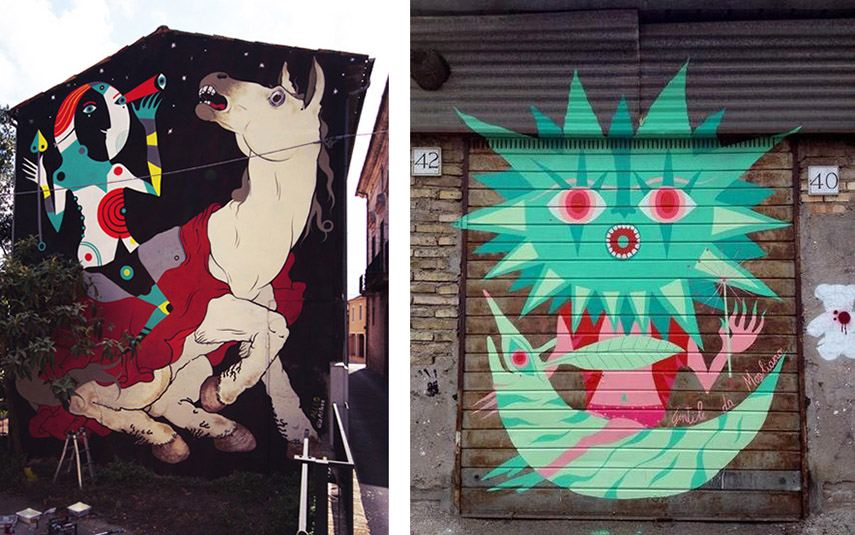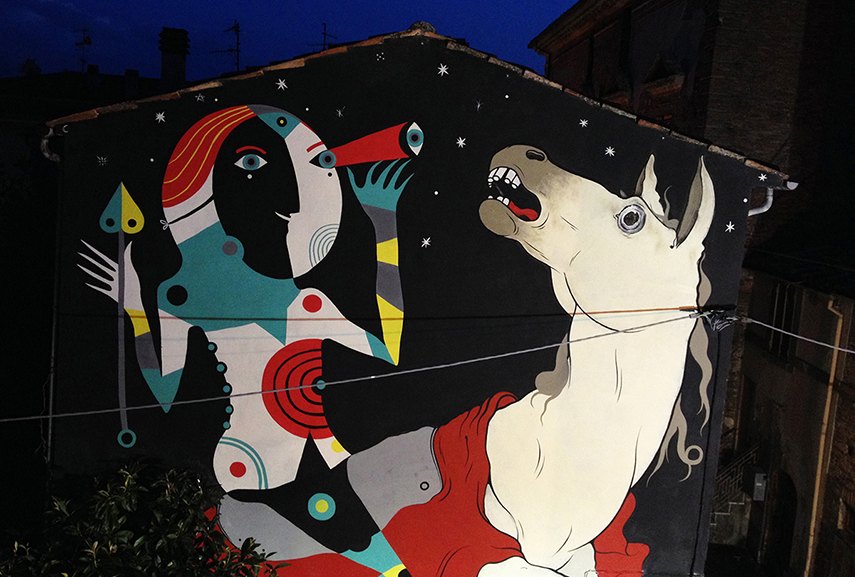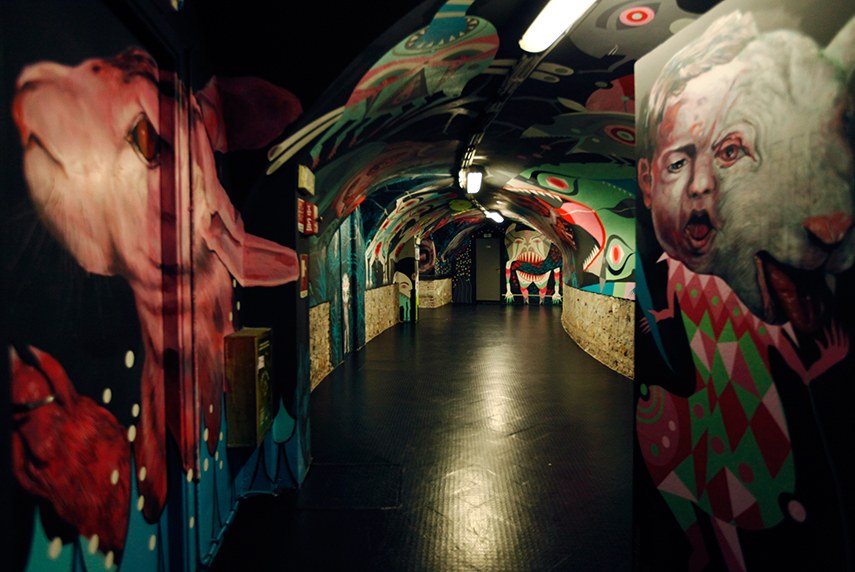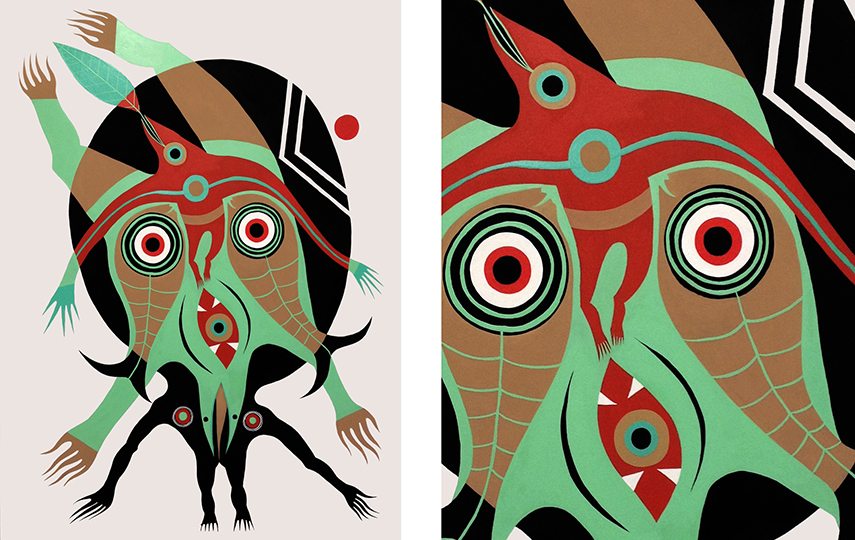 Images courtesy of Gio Pistone & Studio D'Ars.
[mc4wp_form]