Thomas Kratz Transforms Giorgio Galotti Gallery into a 3D Scaled Choreography
Widewalls had the honor to meet Giorgio Galotti from Giorgio Galotti Gallery – a Turin-based art space during the Artissima 2015 art fair. During the interview we conducted with Giorgio, we found out more about Ettore Favini, a young artist from Cremona whose work was presented by the gallery at this art fair. After this first encounter, we continued following gallery's activities and its great exhibitions: we wrote about the group show OUTRO that was on view in December and January; and about Paul Branca exhibition entitled Totes Exhibition that was on view from until March 31, 2016. The gallery is now pleased to present a new project by the Berlin-based artist Thomas Kratz, whose new works will be showcased in the show titled Salve.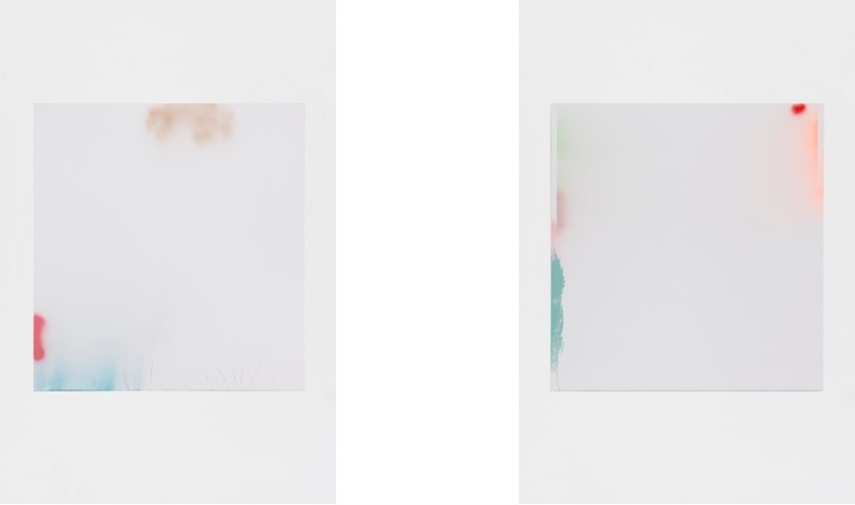 From Performance Art to Abstract Art – The Art of Thomas Kratz
Thomas Kratz, born in 1972, studied New Media Art at the Hochschule für Gestaltung | ZKM in Karlsruhe, achieved a Master degree with Prof. Günther Förg at the Academy of Fine Arts in Munich and finished his studies with a Master of Painting at the Royal College of Art in London. In addition to solo shows in Berlin, Catania, Frankfurt, Munich, Lisbon, and London, Kratz carried out a major solo show at the Bielefelder Kunstverein in 2012 accompanied by a catalogue published by Mousse. The work of German painter Thomas Kratz explores fundamental themes from the history of art and of contemporary life, and the conditions governing color, form and material. Both representational and purely abstract; minimalist and flat, and yet layered, his paintings define the boundaries between inside and outside, image and viewer, figuration and abstraction, treating the unprimed, porous canvas as a membrane. In addition, Kratz creates sculptures and performances in which everyday items become objects of worship to be incorporated in his own ritualistic, sometimes surreal games in space.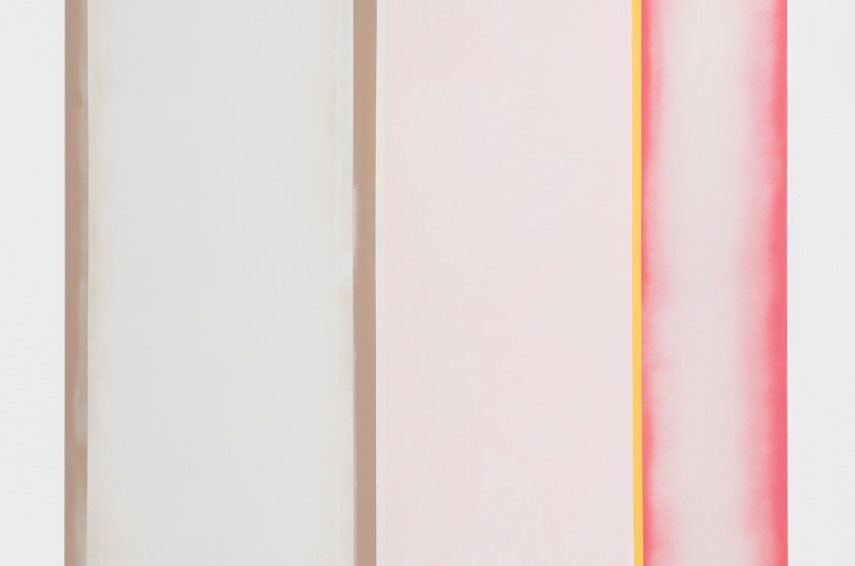 Salve
Salve, the first solo show with the Giorgio Galotti Gallery, features new works including two large abstract paintings titled Salve and two smaller paintings on canvas, titled Art Rest 1 and Art Rest 2. Developing his practice, Kratz emphasizes the physical gesture of his artworks, combining the environment and the architecture of the place where his work is shown. A magenta column and a light pink wall complete the project here showcased, where the space turns into a pictorial atmosphere, inspired or defined by colors. The animation in a three-dimensional scale and its choreographic set-up gives to the paintings a peculiar overview. With his last production, Thomas Kratz artworks appear more minimal, abstract and occasionally monochromatic.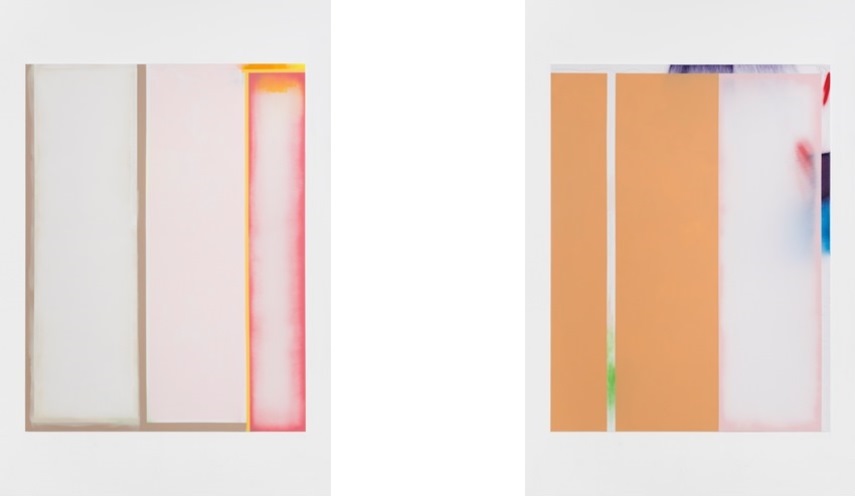 Thomas Kratz Exhibition at Giorgio Galotti Gallery
Thomas Kratz works across a variety of media, including painting and performance art and, on this occasion, minimal gestures leave their traditions of figuration as well as their convention of abstract painting behind. His works operate outside the modern thinking, engaging instead with a rather speculative, nonhierarchical and hybrid approach. Kratz considers painting as part of a dynamic network of material and immaterial agents. By using amazing techniques, Kratz creates truly stunning artworks. So, be sure not to miss the exhibition Salve. The show will be on view from April 18 until May 31, 2016 at Giorgio Galotti Gallery in Turin. The opening reception is scheduled for Saturday, April 16 at 7pm.
Featured Image: Thomas Kratz – Salve 2m, detail. All Images courtesy of Giorgio Galotti Gallery.