Inside Gonzalo Borondo's Biggest Exhibition to Date!
The Spanish artist Gonzalo Borondo has earned his reputation on the global stage for his giant murals and innovative approach to street art. With his work constantly evolving and taking many shapes and forms, he is continuously reinventing the genre, always staying true to himself. Currently on view at Galerie Saint Laurent, the artist is presenting Matière Noire, his biggest exhibition to date. Using 20 shops spaces and the entire top floor of the market Marché aux Puces as showcasing areas, Borondo has created a dynamic collaboration with Spanish and Italian artists BRBR FILMS, Carmen Main, Diego López Bueno, Edoardo Tresoldi, Isaac Cordal, Robberto Atzori, Sbagliato and A.L. Crego, whose distinct artistic explorations are all related to the relationship with space. The show has already attracted an impressive number of visitors who immersed themselves into a journey through the history of representation.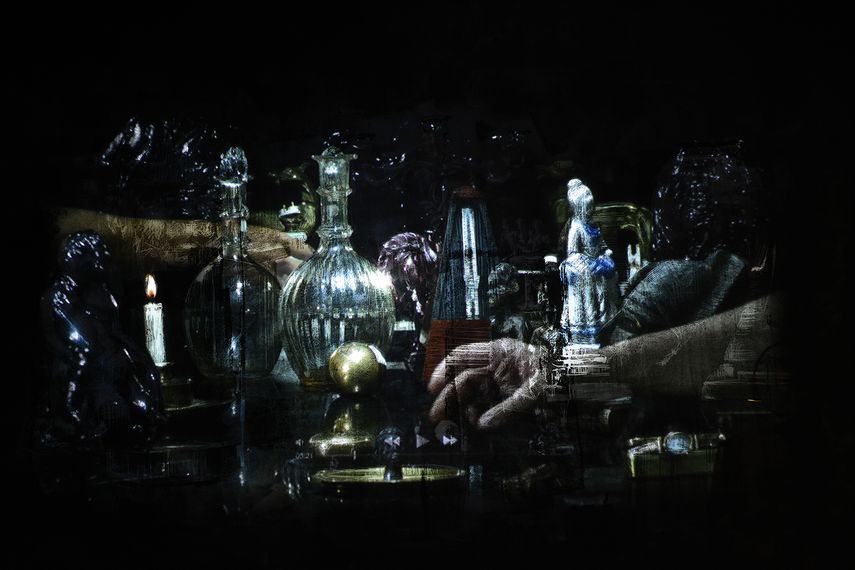 Exploring the Dark Matter
In his biggest exhibition to date, Borondo presents his unique universe through more than 30 in-situ artworks, including animations, holograms, installations, paintings, and videos. Divided into three thematic acts – Projection, Perception and Interpretation – the exhibition features an impressive body of work mostly realized with objects found on site during a 3-month art residency in Marché aux Puces, one of the largest antique markets in Europe. The show explores dark matter, everything we cannot directly see or detect but allows the universe to exist, as a metaphor of the invisible in our perception. Employing a vast number of techniques and mediums, the artist created pieces that reflect upon different cultural, social and generational realities and the media through which they are filtered.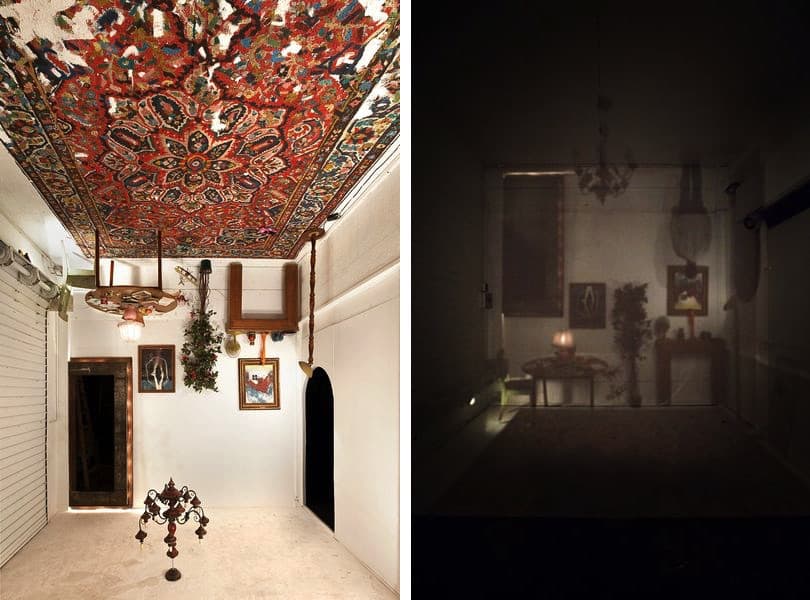 The Uniqueness of Reality
Through three separate acts, the exhibition explores the uniqueness of reality and its representations. While the first act, Projection, deals with the portals through which we assimilate realities, the second act, Perception, deals with the misinterpretation of realities and the consciousness. Titled Interpretation, the last act showcases contributions of each participating artist. The antique shops are inhabited by the hologram entitled Marche, the piece Tout passe, tout lasse, tout casse archives the never-ending lives of the objects, and Chambre noire embodies the minimalism of matter.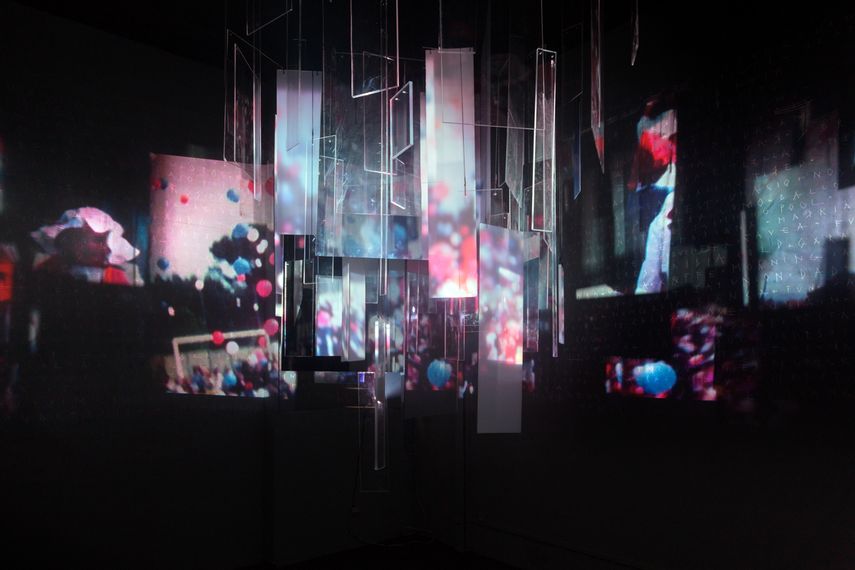 Gonzalo Borondo Art Exhibition at Galerie Saint Laurent
Using collective symbols and myths, archetypes and latent unconscious, Borondo shows us a kaleidoscope of infinite universes to explore, as drafts of the invisible past without which our existence would not be possible. Co-produced by Gonzalo Borondo and Edoardo Tresoldi, the exhibition Matière Noire will be running until January 31st, 2018 at Galerie Saint Laurent in Marseille.
Featured images: Matière Noire – Act I, Projection – Caverna, collaboration with Isaac Cordal © Blind Eye Factory; Act III, Interpretation © Aruallan; Act II, Perception – Déjà vu I, collaboration with Carmen Main © Blind Eye Factory; Act I, Projection © Laurent Carte; Act I, Projection – Caverna, collaboration with Isaac Cordal © Blind Eye Factory. All images courtesy of Galerie Saint Laurent.
Follow These Galleries
New York City, United States

London, United Kingdom