Google's Night Walk in Marseille
Explore the sounds, streets and soul of Marseille with Google's Night Walk in Marseille without even leaving your house. "Night Walk" is a beautiful interactive multimedia trip through lively Cours Julien, a neighborhood of Marseille famous for its street art and night life. Le Cours Julien is the most popular part of the city among Marseille's bourgeois-bohemian, the ones French call the "Bobo", because of its hip vibe. Cours Julien and the nearby streets have become a hipster neighborhood with trendy cafes, restaurants, shops and colorful street art and graffiti. With its colorful and lively atmosphere, it is a must-see for street art lovers.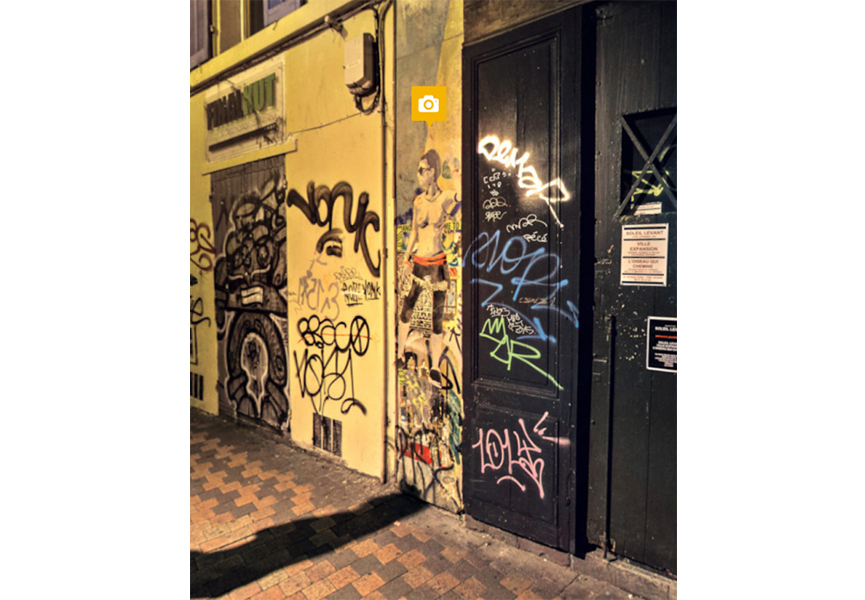 360 Degrees
Now you can wander around these vibrant streets thanks to 360-degree panorama view that was captured at night. Keep your eyes and your ears wide open because this amazing tour of Marseille is enriched with photos, videos, interesting facts, and audio recordings from Julie de Muer and Cristophe Perruchi, based on a series of walks in Marseille created by Muer, called Promenades Sonores.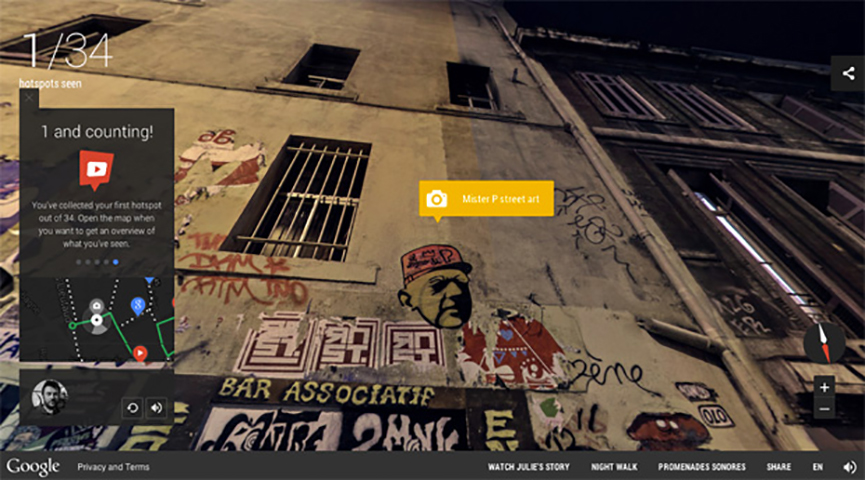 Julie & Christophe
Julie and Christophe lead you across the city pointing out interesting places with particular emphasis on street art pieces. The project features a series of 34 hotspots. Thanks to videos, photos, informative maps, or commentaries by these two urban storytellers, you can explore these street artworks in more detail. There are also some music, cinema and food references. A mini-map in the bottom left-hand corner displays your progress through the city. You can always move away from the narrated guide and explore the city on your own just by following the dotted paths.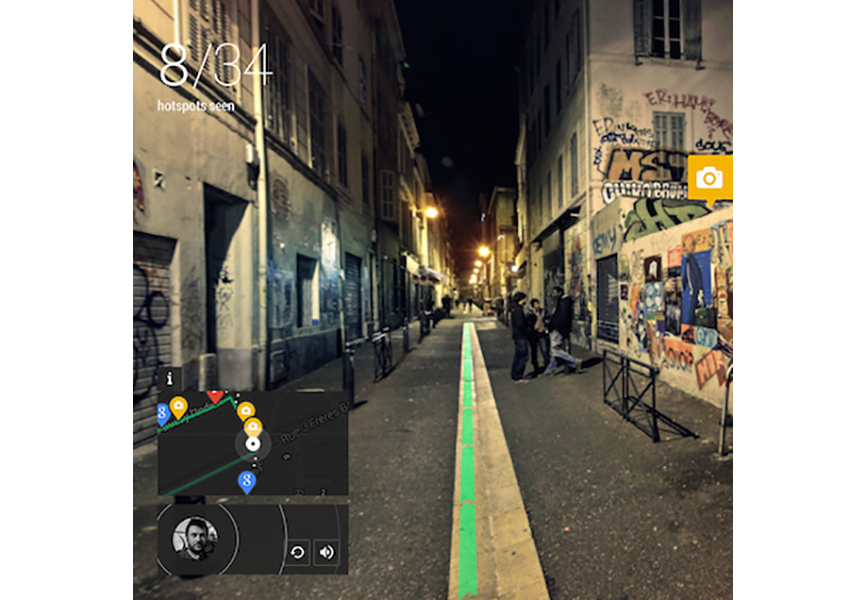 Go to Marseille
Although the tour is really amazing, we are not sure you can actually experience Marseille without really going there. People say that numerous visits could still not uncover all of the many treasures of the city. The best use of this walk is perhaps when planning a trip to Marseille, like I do.