Street to Classroom - Tag your Desks
One of the walking graffiti legends of Brooklyn, Keo, started a new school for kids and enthusiasts, teaching the art of street to all of those who love and create it. Graffiti Master Class courses are realized in collaboration with the Urban Folk Art Studios, and make the first educational endeavor in history revolving around the New York graffiti style of tagging. Bringing prominent members of the New York street art scene to the teaching desk, Keo has managed to design a studying program that is dynamic and interesting, as it is purposeful and informative. Adam Mansbach, the author of Go THe F*ck To Sleep mock childrens' book and Professor at Rutgers University has only the words of praise for Keo, saying he saw him dazzle graduate students and five-year-olds alike, which will come as an incredible asset to the once vandal art teacher. Besides the instruction in art mastery and origins, students will learn how graffiti styles have influenced advertising, skateboard and apparel graphics, album cover art, and logo design.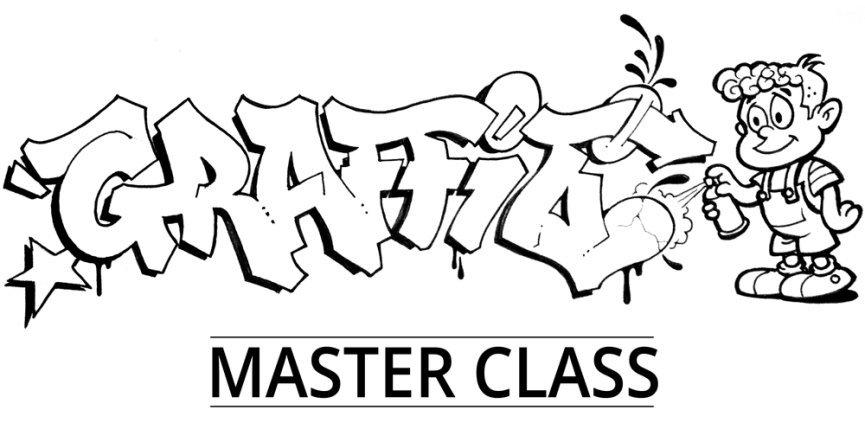 Graffiti Master Classes
Instruction to Graffiti and Street Art is the first level of the educational program, designated to younger students. Basics of graffiti writing and mural art art taught during this eight week course, including history of New York Graffiti, lettering, calligraphy, theory of color, design and composition fundamentals. Classes and workshops welcome everyone aged between 8 and 80.
Advanced Graffiti and Street Art is the second level of the program. Designed to cover eight week period as well, this course is for those who already have basic knowledge and skills in graffiti history and methods, as the students will deepen their understanding and prowess of more complex street art styles. Created for ages 11 and up.
KEO – Background
Keo X-Men a.k.a. Scotch 79 is a Brooklyn native, and a walking legend of New York City graffiti scene. He mastered the aerosol writing on subways, tunnels and walls across the town since 1970s. In 1984, when he was only 17, Keo exhibited for the first time at the celebrated Fun Gallery with a lineup of artists who are today considered luminaries of street and pop art such as Jean Michael Basquiat, Dondi White, Keith Haring, Futura 2000 and many others. Keo is an internationally renowned artist and his art achieved significant commercial success, gracing album covers, books, streetwear, signage, products and other commercial surfaces. Keo produced art for numerous movies and music videos, and taught an array of art classes on various occasions. His style today still possesses that old school vibe, as he continues to contribute to the urban art scene through redefinition of classic graffiti into innovative forms of fine art and design.
Schedule and Cost of Graffiti Courses
Introduction to Graffiti and Street Art Classes are conducted over an eight week cycle, and the cost is $425, with all    materials included, but financial aid is available for qualified applicants. Advanced Graffiti and Street Art are currently forming. Tuition is set at $480 for an eight week course, with all materials included. We hope to witness new bright stars of New York street art come out of this unique school, with new amazing skills and ideas!