Andrew Schoultz – New skatedecks at Uprise
Last Saturday, a graffiti creative, Andrew Schoultz, opened a special skateboard art exhibit, featuring a series of hand-painted skatedecks executed by the artist. Hosted by the Uprise Skateboard Shop in Chicago, the show itself lasted only for the Saturday, but the remaining graffiti skateboards are still available online. The prices for decks range from $300 to $500, and the limited edition prints of four of Schoultz's signature designs can be purchased for $50 each. All of the profits made from this exhibit are to be donated After School Matters organization. It is a non-profit organization in Chicago that is offering high school kids creative extracurricular activities in the fields of science, sports, words or technology, and with the nationally acclaimed gallery programs.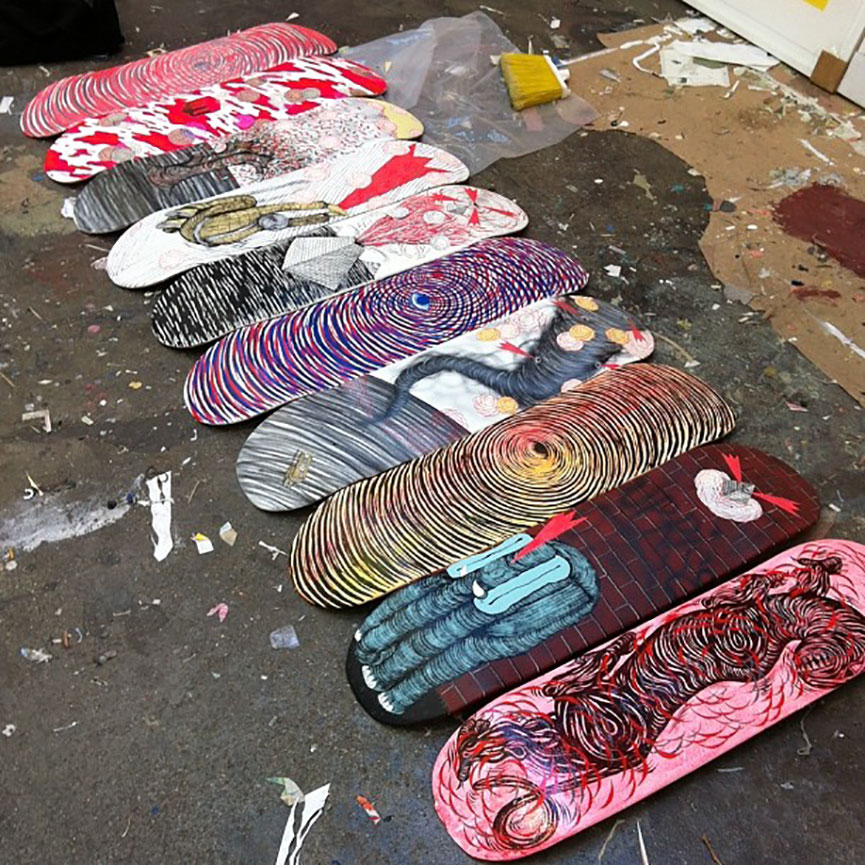 Andrew Schoultz – Artwork
Andrew Schoultz's base is in San Francisco and his principal artistic endeavors include execution of monumental murals within public urban areas, but painting, sculpting, and production of mixed media installations make a great part of his body of work. His eclectic style is the result of unified influences drawn from 15th century German maps, medieval Persian miniature as well as contemporary street- and graffiti- art. His artwork contains various references to the phenomena of war, spirituality, politics, or social issues, along with allusions to thirst for wealth and power. Striking attention to detail, elaborate lines, mixture of techniques, all add to the emotional frenzy Schoultz's images cause, whether they are large-scale murals or intimate small-sized works. The expression of Andrew Schoultz oozes fantasy and a slightly bizarre feel, corresponding with notions of the restless contemporary society.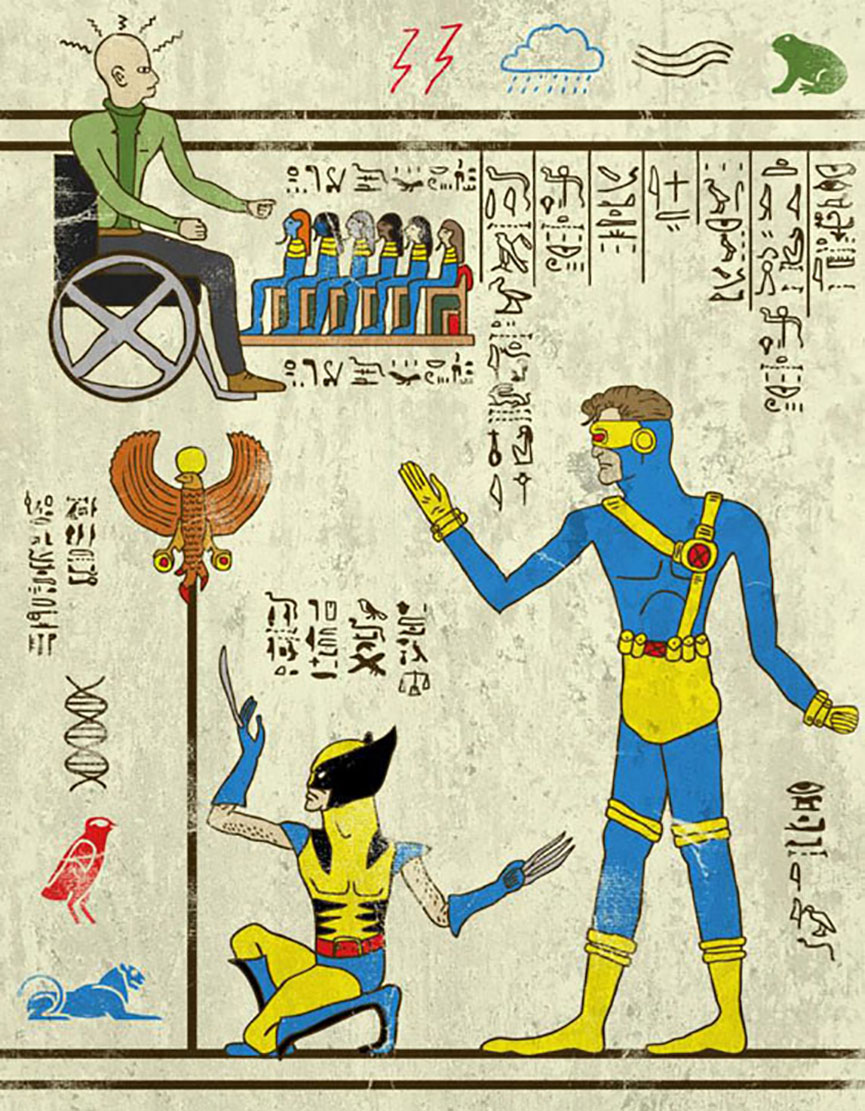 Andrew Schoultz – Background
Born in 1975, Andrew Schoultz obtained his degree in San Francisco from the Academy of Art University. He realized many solo exhibitions nationally and internationally, including art centers such as New York, San Francisco, Boston, London, Copenhagen and Milan. He took part at group exhibits at the Andy Warhol Museum, Havana Biennial and SFOMA, among others. His artwork makes part of publicly shown collections of SFOMA, LACMA, Frederick R. Weisman Foundation, Progressive Art Collection etc. He is the mind behind a number of publicly financed murals scattered throughout the world, from Portland (ME), to Indonesia. Schoultz is an active skateboarder and enjoys designing skateboards and snowboards as well. Hopefully, he will treat his admirers and skateboard fanatics with another series of his unique, badass designed skate decks.
Follow These Galleries
Culver City, United States

Miami, United States