Graham Wilson Exhibition at Brand New Gallery Re-evaluates Artistic Labour
He started out in deep poverty. He didn't have heat in his studio, he was reading by the light of a candle and slept on some paper-thin mattresses, freezing, and constantly breathing air mixed with toxic paint and various chemicals that he used for his art. A terrible place for an artist, right? Well, yes, and no. Yes, as no one should ever find themselves in this, or worse situation – and there are much, much worse situations than this: remember, there are some other countries apart from the Western world, there's Syria, there's Iraq, there are sub-Saharan Africa's countries, there's… And yet, if the artist is real, dedicated, and has that SOMETHING in him/herself, he or she will be able to step out of that situation, and to have a breakthrough, just as Graham Wilson had.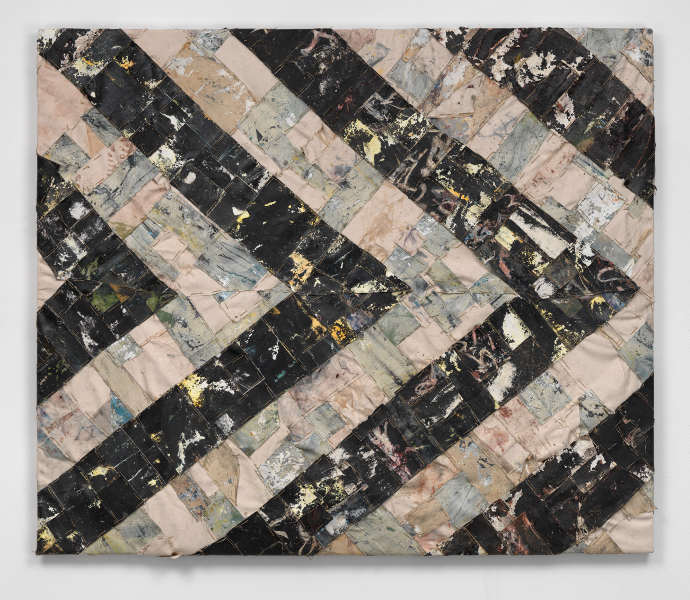 Work, Work, Work, and a Stroke of Luck
Wilson kept working and working, and had a stroke of luck, as well – you need to have those, from time to time, as well – one of the Houser & Wirth director saw Wilson's artworks, and helped him to organize a small exhibition. Boom. Everything was sold, everything exhibited, and everything from Wilson's studio, as well. Actually, a waiting list of some established collectors was formed for Graham Wilson's works. He was on a path of success. And visitors of Brand New Gallery in Milan, Italy, will be able to see a part of that success during September, October and November at Wilson's exhibition named I Clocked Out When I Punched In. One of the things visitors will be able to see is installation named Natural Motion, comprised of five panels, on which are hanging identically sized and spaced strips of canvas. Why five paintings? Each of them is representing one of the five natural elements (earth, water, wind, fire, and ether), and each of those elements is comprised of an assortment of Alpha and Omega paintings. What are those? Well, actually, those are remainings of Graham Wilson's old paintings. Wilson was displeased with his abstract expressionist works and destroyed them – he cut them, soaked the remaining pieces of canvas in mineral fluids, and scraped the paint chips off of them. These paint chips were used for the Omega paintings, while the Alpha paintings were made by paint splatter. Wilson's Alpha and Omega paintings are always exhibited together. With this process, Wilson addresses reusing and repurposing materials, as well as the question of intentionality and accidental production.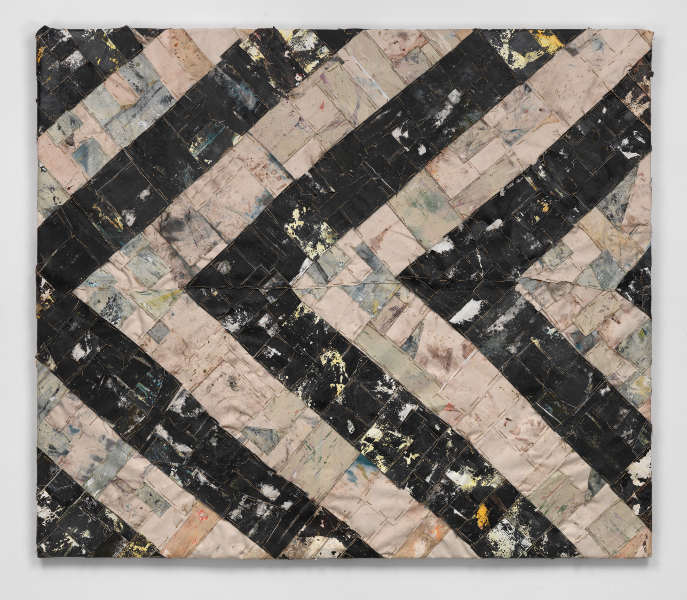 The Absurdity of the Art World
In his own words, his paintings and his investigation are "the end of painting". As he put it in an interview, he desperately wanted to be a painter, and then he realized that "there was almost nothing left to do in painting" – one can paint amazing paintings, but, at the end of the day, "that's nothing". Another work is a 17-minute performance video, where Wilson is digging himself a grave in Kentucky, his place of birth. After digging it, the artist is facing a dilemma – should he step ahead and lay down in his grave, or step away? He decides to step away, as a reminder that one form of death is compromising towards value, as well. The final art piece in the front room of Brand New Gallery is a (broken) clock that once showed the amount of time artist had spent in the studio during the last year and a half. A clock is named Institutionalized, and reminds us that, in today's art world, artistic presence is both monitored and monetized activity. Similarly, in the back room of Brand New Gallery there will be Wilson's Self Portrait at 27 – a clown nose, with emphasis on the absurdity of the art world, that turns artistic labor into entertainment value.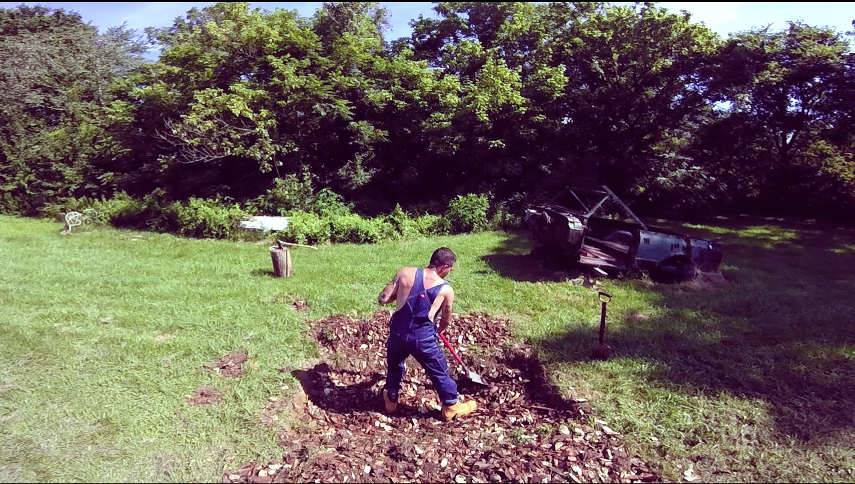 Graham Wilson Exhibition at Brand New Gallery
Brand New Gallery is located at Via Carlo Farini 32, 20159 Milan (Italy), and Graham Wilson's I Clocked Out When I Punched In exhibition will be his second solo exhibition – his first solo exhibition at Brand New Gallery, which he joined in March 2015. Opening of I Clocked Out When I Punched In exhibition is on September 23rd, from 7 to 9 PM, and it will be open until November 7th.
Sign up for My WideWalls for FREE and be up-to-date with contemporary and street art.
All images courtesy of the gallery and the artist.