Graphic Surgery Brings Increment in Exhibition at Galerie Celal
The holidays are behind us and the galleries are ready to begin the season with new, eye-catching exhibitions. Galerie Celal in Paris has chosen to start a new year with an exhibition of works by a notable Dutch duo Graphic Surgery. A solo show entitled Increment will display a variety of their canvas artworks that draw inspiration from mathematical terms. Graphic Surgery's latest series features psychical elements that add a new dimension to the duo's recognizable geometrical shapes.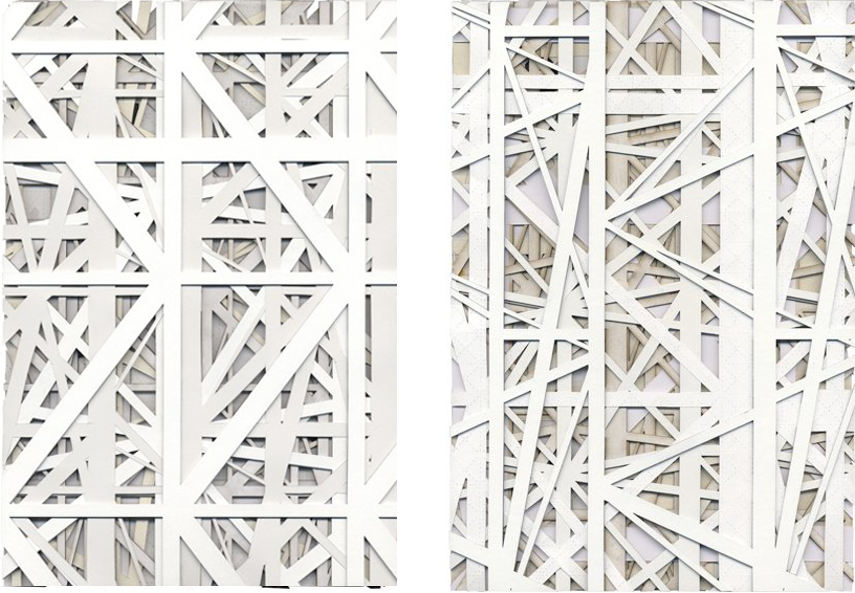 Monochromatic Geometrical Planes by Graphic Surgery
Graphic Surgery is a celebrated street art duo from Amsterdam, known for their monochromatic abstract geometrical planes. The duo consist of Erris Huigens and Gysbert Zijlstra, two artists who have worked together since the year of 2000. Main focus of their works is depth and layering and industrial structures and construction cranes are recurrent topics in their pieces. The artists are particularly fascinated by the fleeting nature of the cranes, that represent both transformation of the urban scapes and the central element in Graphic Surgery's work.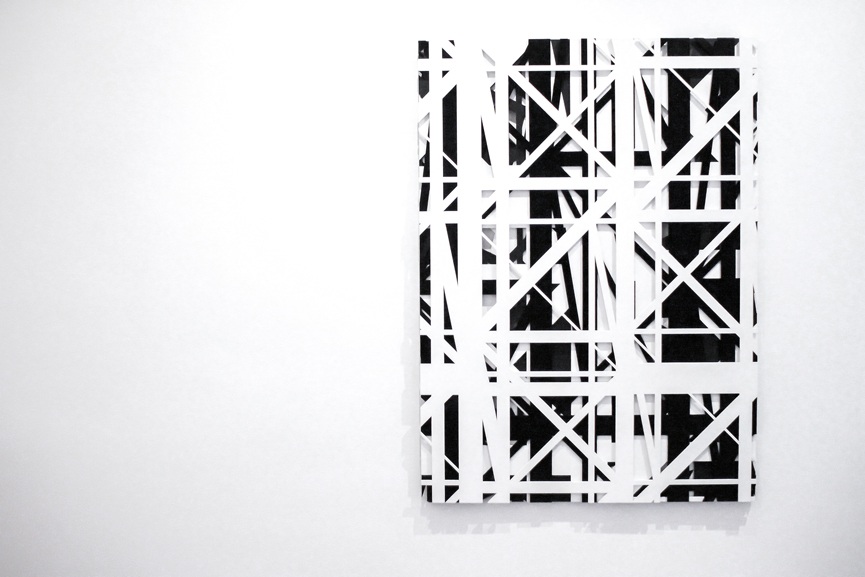 Physical Depth and the Increment
Increment is a mathematical term that (similar to addition and contribution) refers to increasing in number or quantity. New body of work by the prolific duo features a noticeable shift from their previous paintings and collages. And while all of their previous works suggest a certain dimensionality present in the Increment artworks as well, the latest series also includes an element of physical depth that adds a fresh quality to their pieces. Graphic Surgery experimented with complex geometrical compositions while simoultaneosly combining traditional craftsmanship with an array of modern techniques such as lasercutting. By skilfully placeing layers of material on top of one another, they "incremented" the form of two dimensional artworks and created a unique kind of reliefs.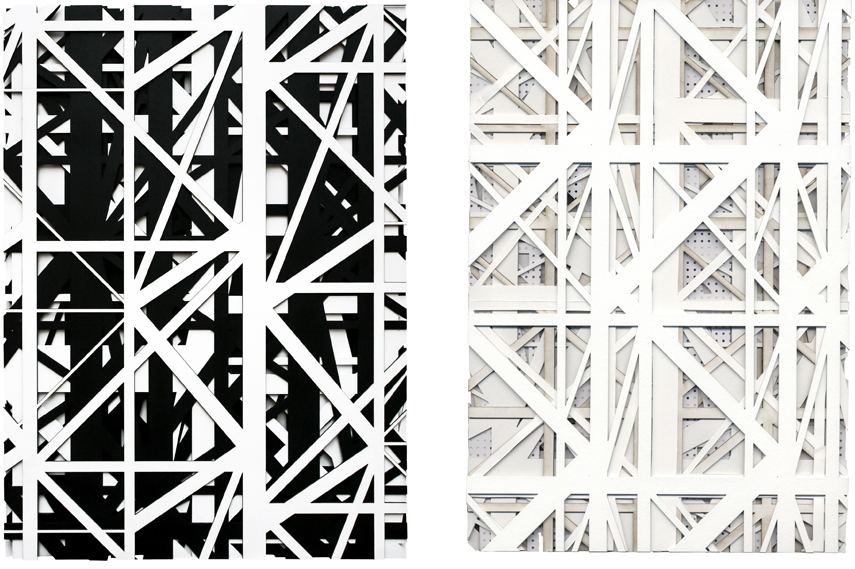 Collages and Wooden Boxes at Galerie Celal in Paris
Increment exhibition will include an array of artists' works, including small scale collages, but also larger abstract paper and wood artworks. Graphic Surgery's minimal black boxes will be on display at the back of the venue attached with special hanging systems to the gallery walls. Once again the duo employs linear shapes and black and white patterns to create their trademark mix media artworks, but adds new tangible elements to their pieces. Increment exhibition will be on view from January 21st till February 20th, 2016 at Galerie Celal in Paris.
Featured image : Left : Graphic Surgery Art Duo / Right : Graphic Surgery – Increment VII, 2015 ; All images courtesy of Galerie Celal
Follow These Galleries
Paris, France

Hamburg, Germany