Greek Street Art Group Exhibition in Athens Features 5 Hot Names of the Scene
Street and urban art often reflexts socio-political problems, economic crisis, conflicts one or more societies are facing with. Many great pieces of street art are actually perfect analysis of social and political context we all live in. When it comes to Greece and Greek street art, one is thinking: it must be inspired by economic depression, crisis, political instability, migrant and refugee crisis (take a look at our article about 10 favorite politically charged art expressions of 2014). Yes, so many great Greek street artists are inspired by socio-political situation (take a look at our list of 10 street artists from Greece). But, it's not always the case – Greek street art scene is quite rich, and there are so many great artists  whose work deals with a number of other issues as well. artAZ is orgazing a group exhibition showcasing 5 exciting, Athens-based artists originating from the contemporary urban and street art scenes. The show is entitled 9:05.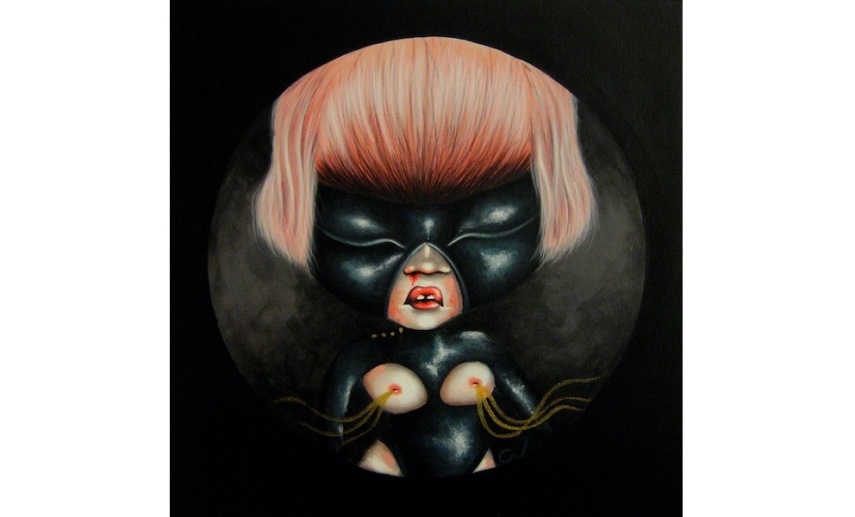 9:05 – Greek Street Art Group Exhibition
9:05 Greek street art exhibition is a perfect opportunity to enjoy art of some of the most recognized Athenian urban artists. The show brings together a dynamic group of established and emerging artists whose identity has been shaped by their daily contact with the urban landscape. Representing different schools from the world of street and urban art, the artists have been selected for their distinctive style and unique approach to art and life. So, all participating artists have different backgrounds when it comes to style, technique and inspiration. The participating artists are: Mariana Cute, Constantine Vraziotis, NAR, SER and Yiakou. Mariana Cute will present a painting installation featuring multiple mascot families, celebrating diversity and highlighting the joy of everyday life. She is known for her geometric abstraction and vivid coloring, while she is creating her accessible, trademark characters (mascots as the artist calls them).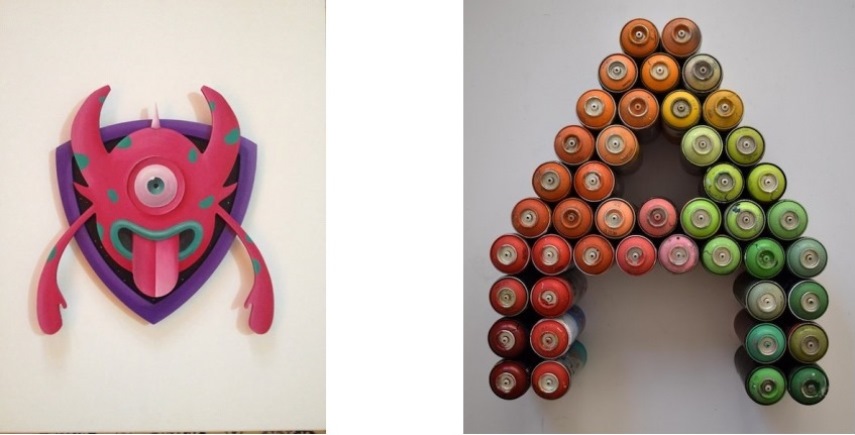 Participating Artists
Apart from Mariana Cute, there are four other great urban artists whose latest works will be exhibited during 9:05 show. Constantine Vraziotis is presenting a visceral quadriptych entitled Girls Gone Bad. This artist uses the aesthetics of the fashion world and celebrity culture and his idiosyncratic style can only be described as macabre pop surrealism. Famous Athens-based artist NAR will present a sculptural installation from his spray-can Alphabet series. NAR often uses an arsenal of unexpected materials typically collected from the streets. SER will present a work from his new series of carved wood paintings. The artist's unique style is a hybrid blend of old school graffiti, comic culture and pop surrealism. Finally, Yiakou will present an immersive painting installation introducing his current experiments that fuse realism with renaissance-inspired forms. Creating on street surfaces with his brush and pen, Yiakou is guided by emotion, managing a poetically nostalgic yet surrealist modern aura in his works.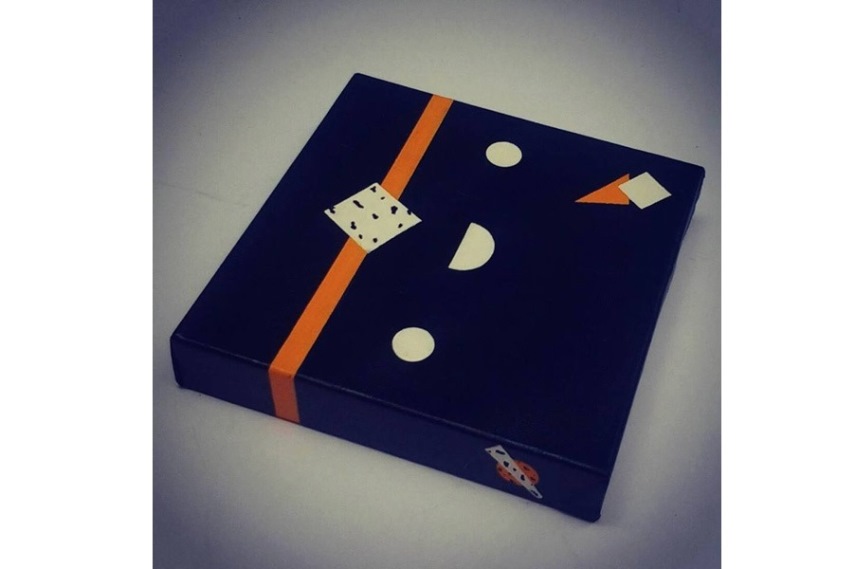 Greek Street Art Group Exhibition Organized by artAZ
artAZ is a platform for the promotion of contemporary art that was founded in 2007 by art promoter and curator Alexandra Kollaros and digital wizard Angel Agiostratitis. The exhibition 9:05 will introduce new works by five amazing Athens-based artists. The exhibition is curated by Alexandra Kollaros. Organized by artAZ, the exhibition will be on view from October 24 until November 20, 2015, at 9 ENNEA Cultural Center in Athens, Greece.
To follow the latest developments in the world of street and urban art, sign up for My Widewalls! It's free of charge!
Featured Images:
Yiakou – 9:05 exhibition, detail
9:05 Exhibition
All images courtesy of artAZ.