Greetings from New York City
As one of the greatest and rapidly rising artistic communities, Berlin has become the center of Europe for urban art projects. An ongoing Project M, organized and hosted by United Nation non-profit from the German capital, is currently hosting a phenomenal exhibition curated by Jonathan LeVine. Building bridges between the Big Apple and Berlin, the show is entitled Greetings from New York City, showcasing works of twelve artists from the Americas. Half of the participating artists came to Berlin and made the project even stronger by leaving their mural statements on designated walls and large-scale panels. Perpetually changing the face of the city, Urban Nation continues to push the Project M, with Jonathan LeVine show being its sixth chapter.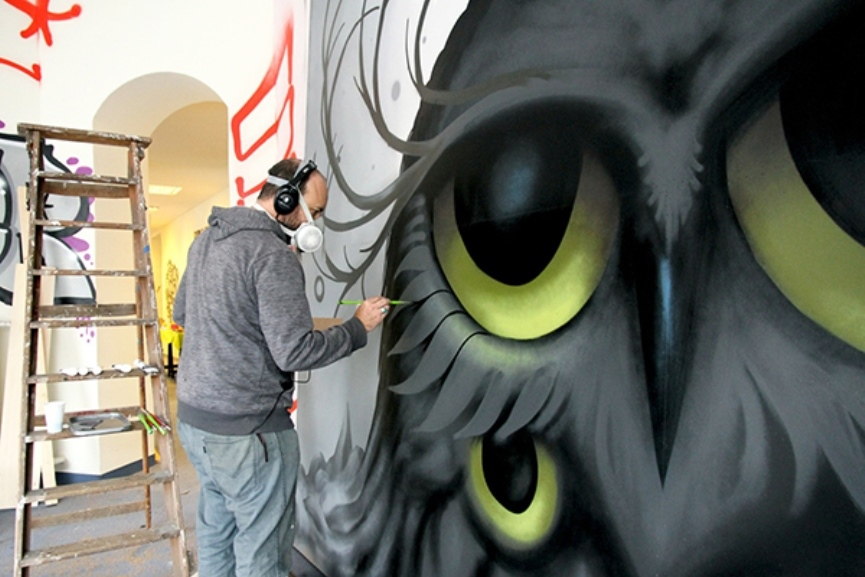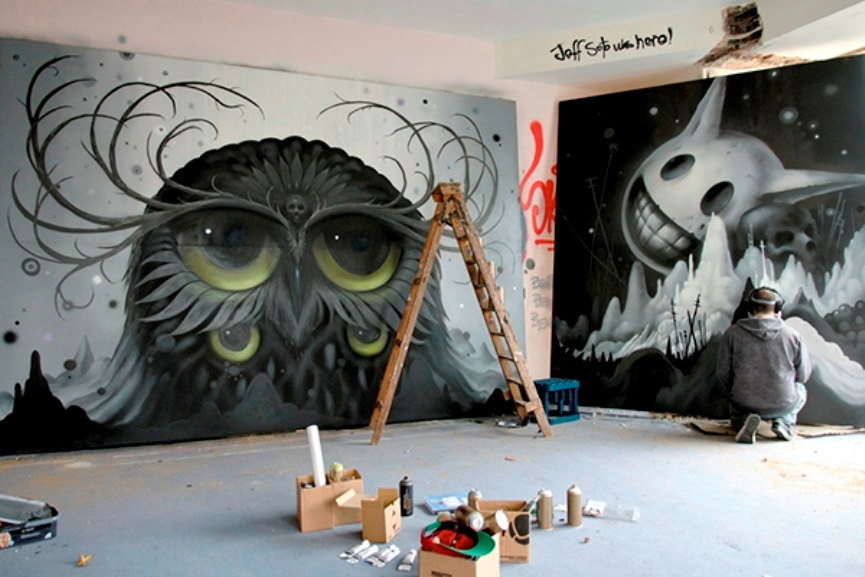 Mural Champions in Berlin
Names in the group of twelve artists selected by Jonathan LeVine are recognized by even a remote urban art admirer. Showing their works, there are AJ Fosik, DALeast, Dan Witz, EVOL, Faile, Gary Baseman, Jeff Soto, Kevin Cyr, Nychos, Olek, Saner and Tara McPherson. Berliners can experience AJ Fosik's fake, colorful trophy masks first-hand, while enjoying a clever Olek and Dan Witz collaborative peace (along with their independent work), which addresses freedom as an issue in art and society. Eclectic as ever, FAILE are showcasing a number of creative upcycled works, while somewhat more eerie expression is found with Pictoplasma participant Gary Baseman and Tara McPherson, who participated in Pardon My French show. Jeff Soto's magical creatures (also seen in Geneva) stand against Nychos' dissections, and Saner is still the king of the macabre. Accompanied with mural projects, studio works by the dozen artists are a healthy display of current trends in both northern and southern American urban art.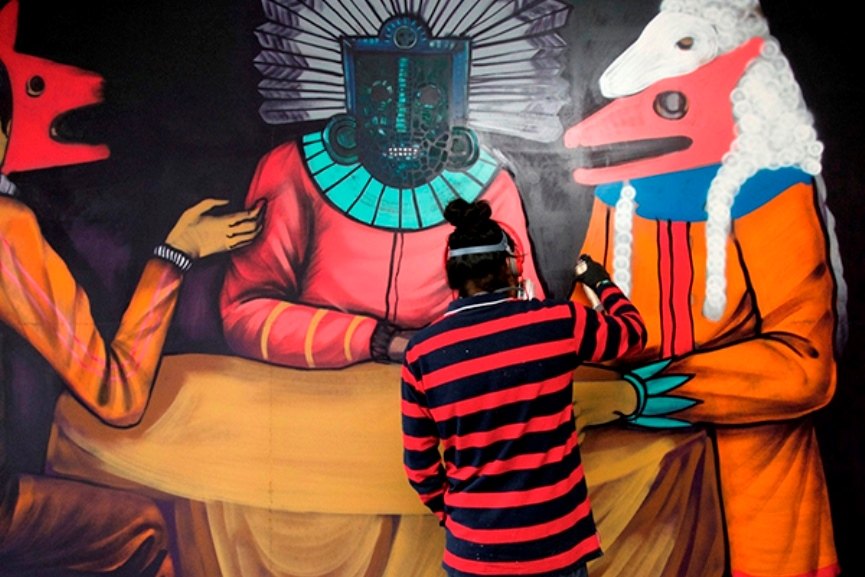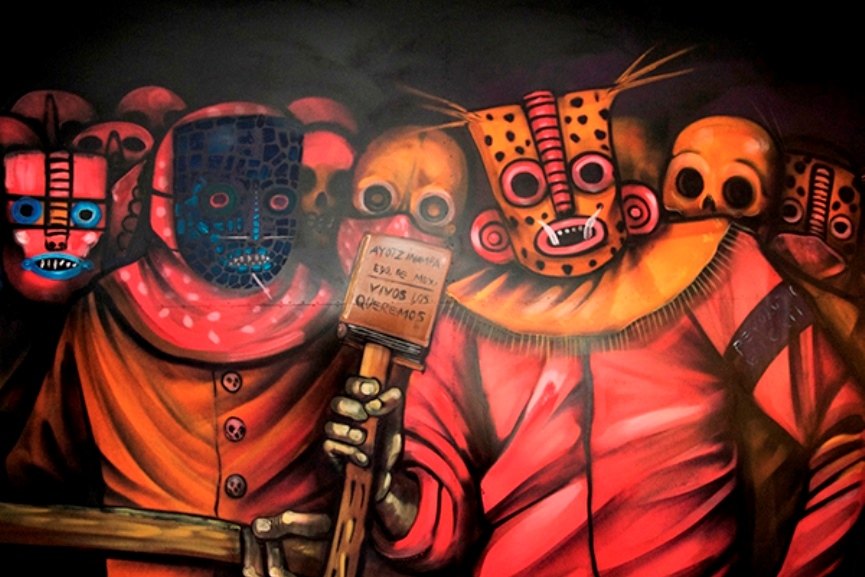 Six Artists on a Berlin Large Scale
The six creatives whose large-scale work will remain in Berlin are Dan Witz, Jeff Soto, Nychos, Olek, Saner and DALeast, who will is the only one leaving an actual wall painting behind. The other five creatives are making 10 by 10 foot paintings on panels, to decorate the windows of Urban Nation, later becoming a part of the graffiti museum's permanent collection, which lies in the essence of Project M.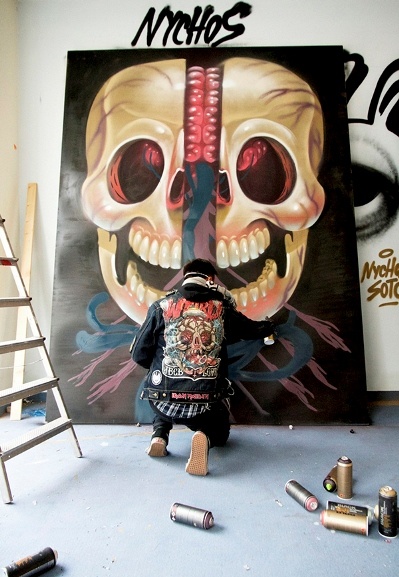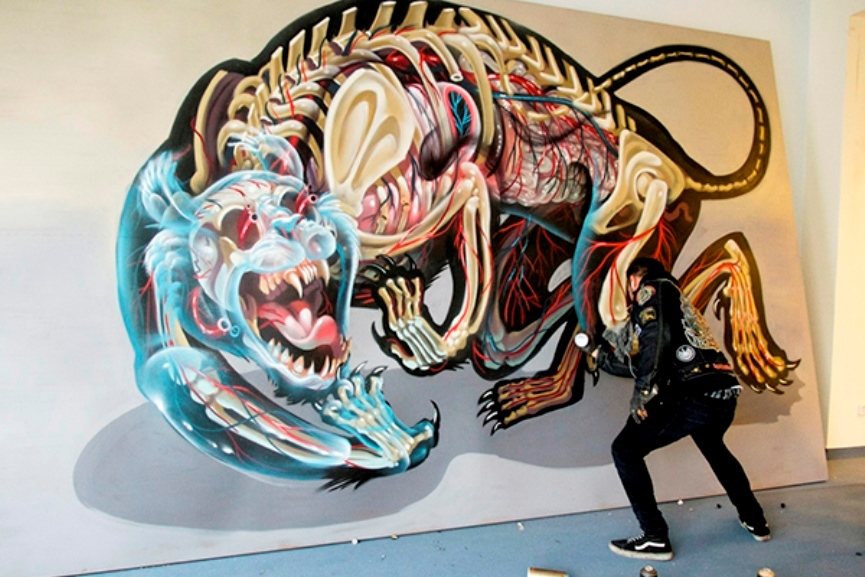 A Word on Project M
Conceiving an idea of the first museum in the world dedicated exclusively to collecting and exhibiting contemporary graffiti and street art, Urban Nation started Project M, an inclusive international project, in which the participating artists leave their mark when working in or for the Berlin show. The non-profit organization has so far invited a number of internationally recognized public artists, as well as curators, to help make Project M a solid base for such a vast endeavor. Promoting the local community in the world, Urban Nation supports creative exchange of ideas and art, as the project is divided into sections. This chapter is comprised of a group exhibition, a mural project and ten paintings that will be placed in windows of the institution looking over the street. Besides the group selected by Jonathan LeVine, previous participants in Project M include names such as Ernest Zacharevic, M-City, DotDotDot, Levalet, NoseGo, Andrew Schoultz, Dalek, Dabs Myla, Inkie, Sickboy, Eine, Xenz, Nick Walker, and even the legendary Martha Cooper, and curators from Nuart festival, to name only a few.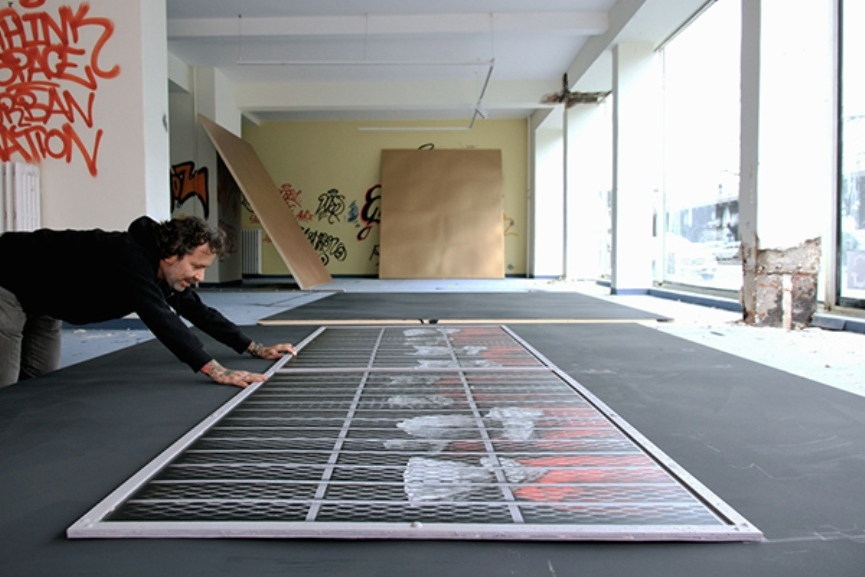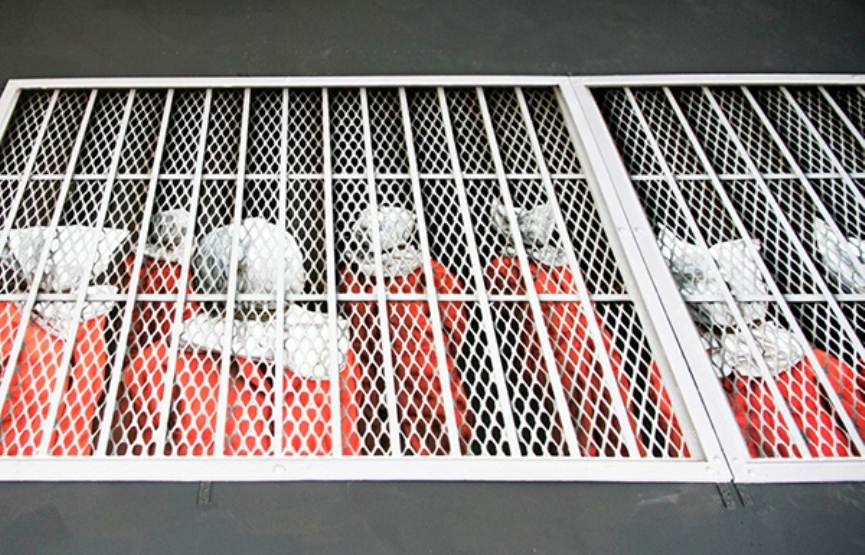 Jonathan Levine Curates at Urban Nation
Opened on October 25, Greetings from New York City can be seen at Urban Nation through November 28, 2014. Make sure to take in as much of this spectacular experience, although we foresee the following one may be just as amazing.
All photos by Henrik Haven.
Follow exhibitions at the Jonathan LeVine Gallery, or the urban art happenings in Berlin and other European cities, by signing up for My Widewalls and customizing your own Dashboard!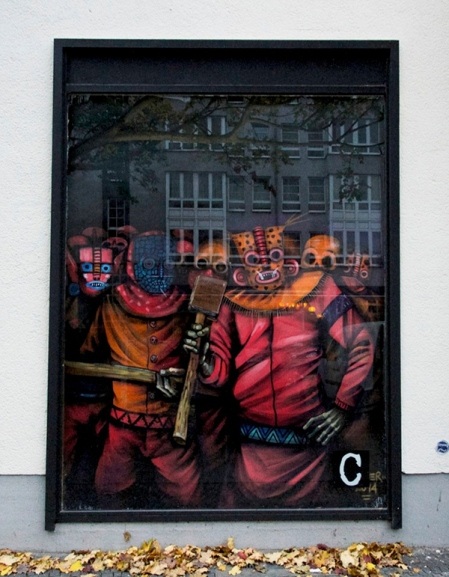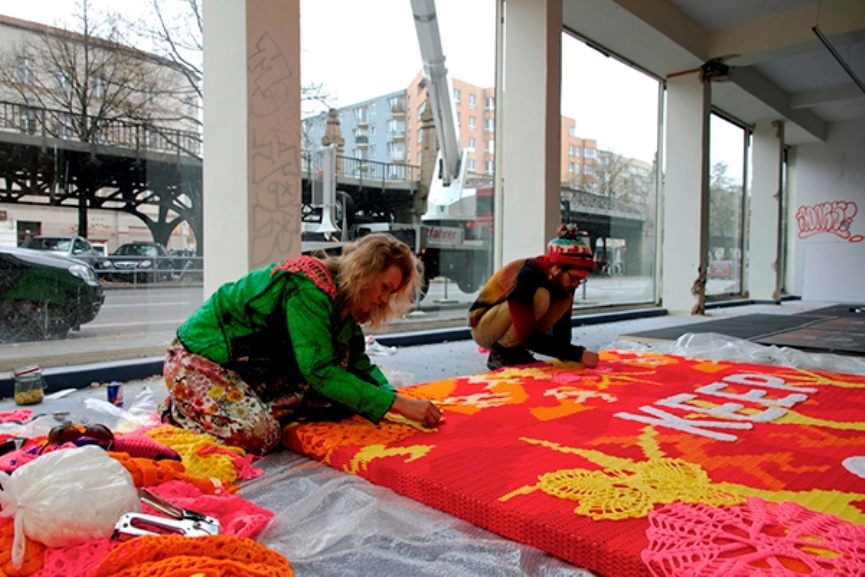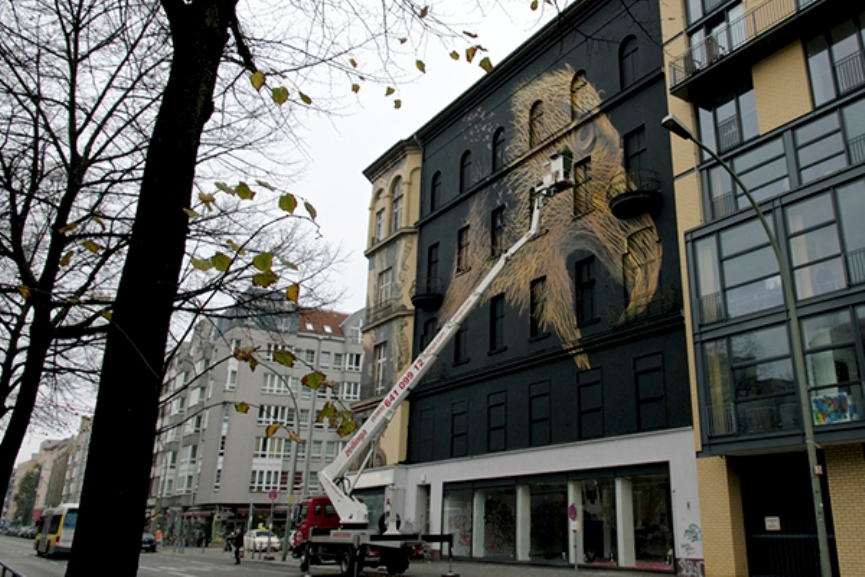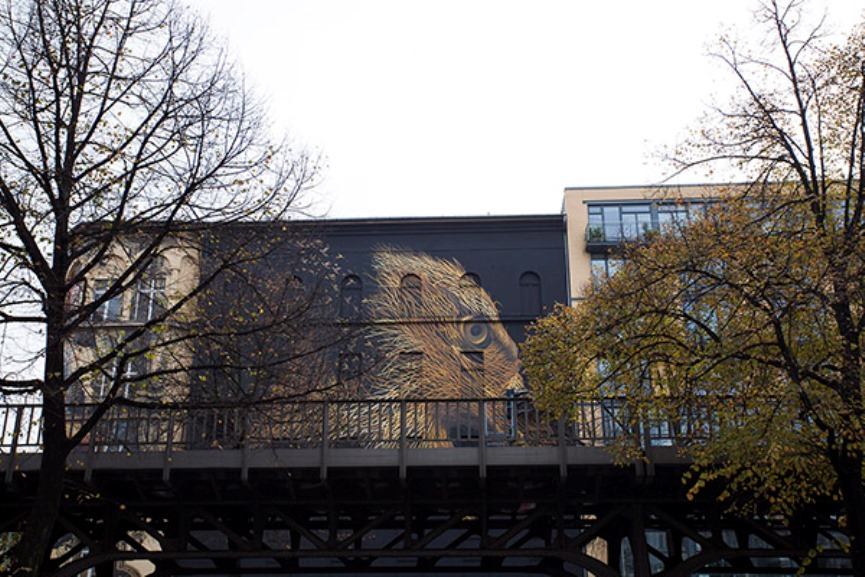 [mc4wp_form]