Good Night Good Knight
Creation begins with imagination. And only children's imagination can conceive completely different meaning to the conventional expression of farewell when going to sleep and take it as absolutely acceptable. Why would not "Good night" mean "Good Knight"? It sounds exactly the same. In the latest series of paintings, Greg Craola Simkins revisits the fears and curiosities of childhood, dragging them from dreamland into reality. The origins of his current solo exhibition at Merry Karnowsky Gallery lie in the age-old ritual of parents putting their children to sleep.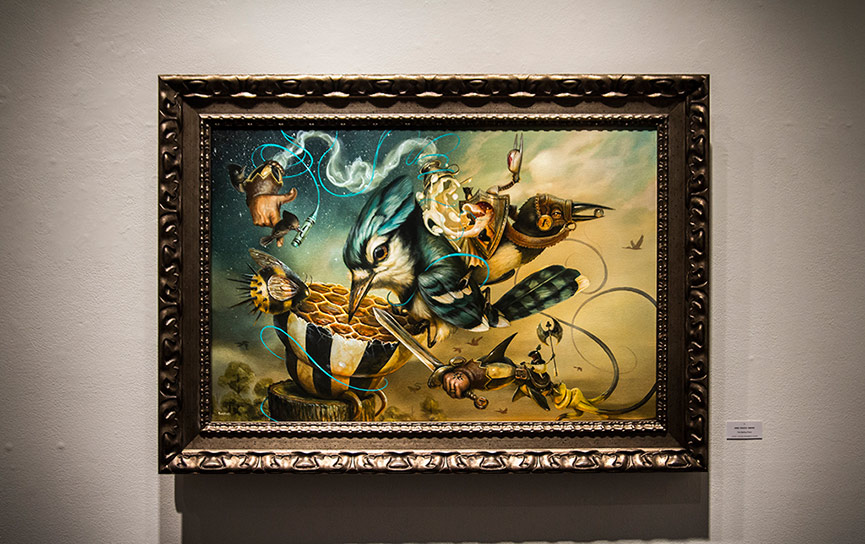 Who is this Good Knight?
Simkins explains: "As a child, each evening my parents would utter the common refrain of 'Good night', just as any decent mom or dad should do. 'Good night' would echo through my ears as my eyes shut and I slipped through the tunnel into dreamland, leaving me with one question: Who's that? What is this crazy world, who are all the creatures that live here and who is this Good Knight?"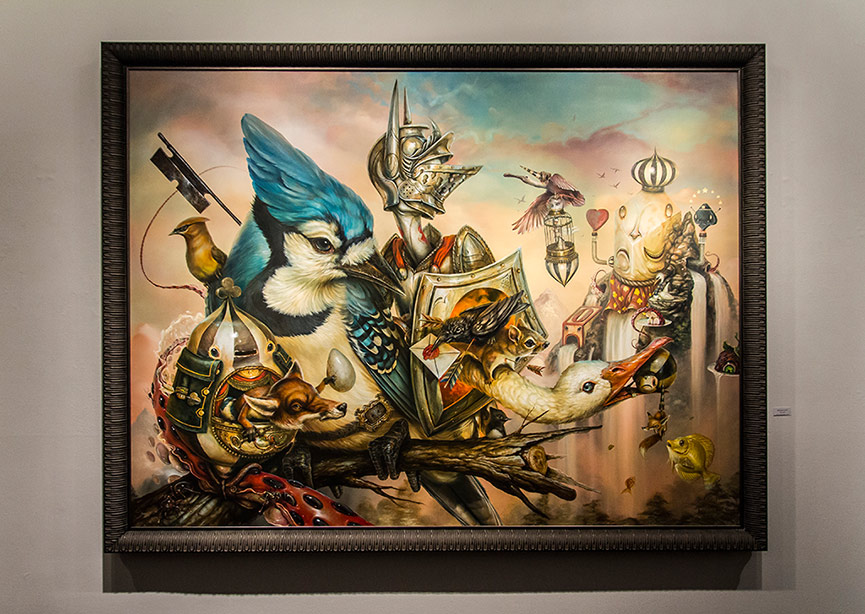 Kingdom of Chimeras
Simkins uses the character of the 'Good Knight' as a point of departure into a world worthy of Lewis Carroll, shaped by years watching Saturday-morning cartoons and countless hours lost in story-books. His paintings feature various animal and object hybrids, with different entities melding into each other. Through this process Simkins creates whole kingdoms of chimeras; some friendly and others not so much.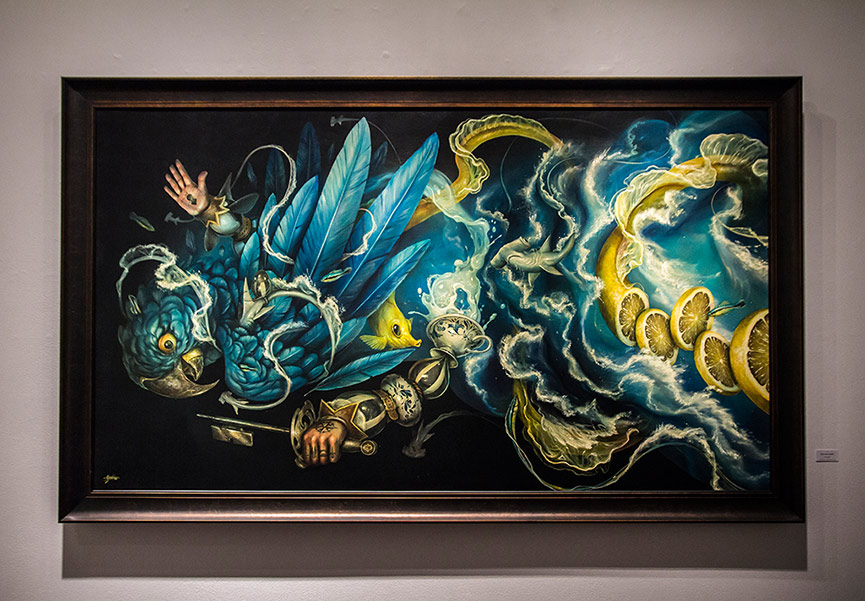 Dreams and Nightmares
Simkins' childhood logic dictated that "If there's a Good Knight, there must be a bad one as well". To balance this dualistic realm of dreams and nightmares, the exhibitions also features a cast of heroes, coming to life in warped and wondrous ways. These include the Rhinoceros 'Court Guard' and refined 'Court Hare', who wear fine ruffled collars and bear ceremonial staffs and symbols. Simkins' good characters appear somewhat naïve; good 'fools' lost in a universe abounding with guile and ill intent.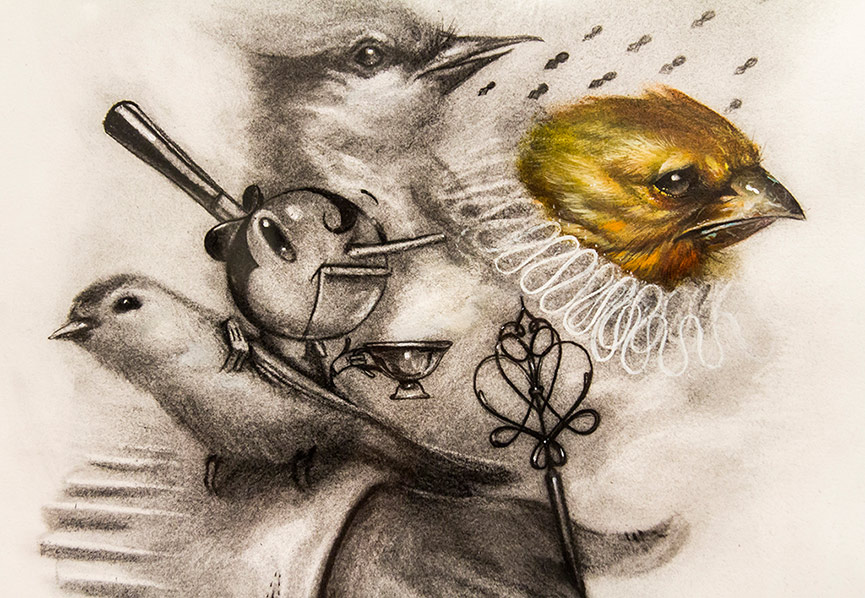 Places to Escape
Simkins' works prove that an imagination is a double-edged sword. It can take us to both beautiful and terrifying places. But despite the dualism, Simkins finds these worlds valuable as places to escape to and to find distance from everyday distractions and the noise of the modern world.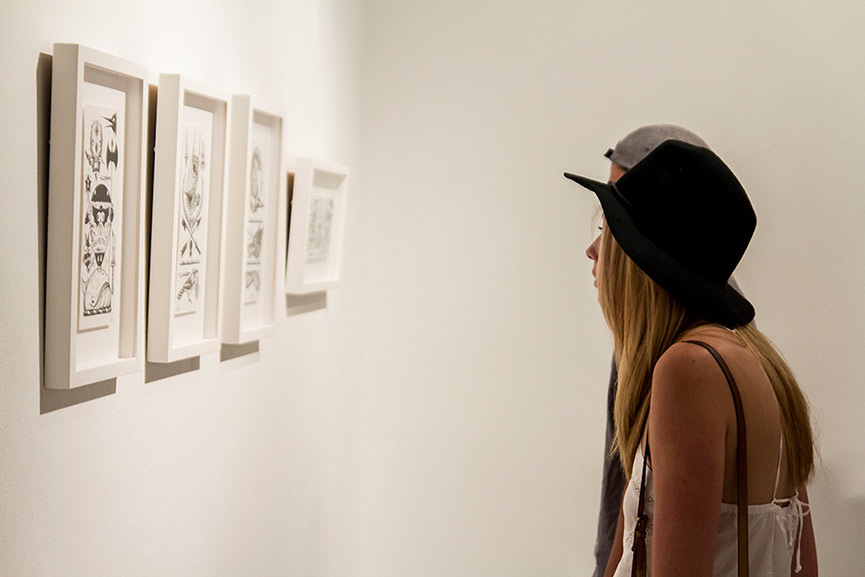 About Merry Karnowsky Gallery
The Merry Karnowsky Gallery is home to several of the most significant artists working today. Founded in 1997 by Merry Karnowsky, the gallery has had a central focus for over a decade; championing emerging and mid-career artists who push beyond the boundaries of formal definition. The Gallery is devoted to exhibiting contemporary works of art that are challenging, innovative and committed to fostering new directions in American art.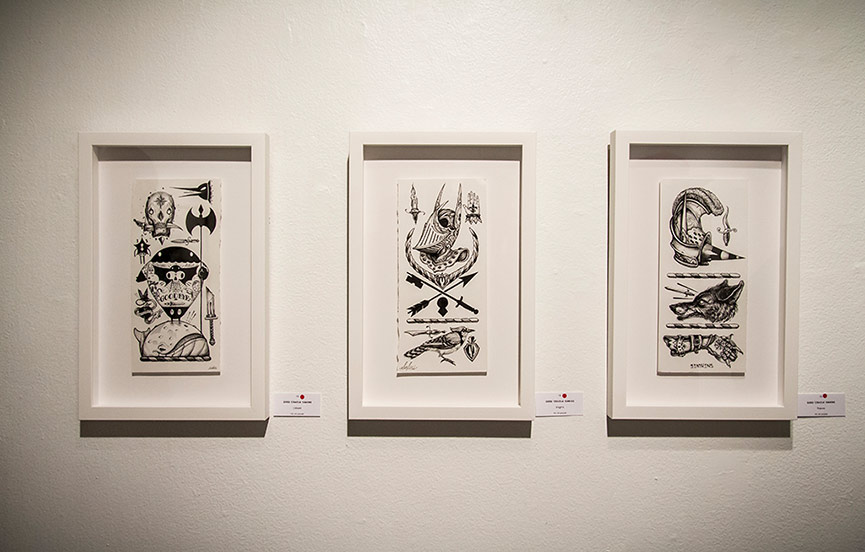 Photo credit: The1point8