Chromatic Interactions
It seems that for the month of April the Joshua Liner Gallery chose artists who celebrate human achievements. Starting from April 3, along Michael Kagan's exhibition visitors to Joshua Liner Gallery will be able to enjoy new works in enamel on aluminum panel, and two large-scale photographic compositions by Gregory Johnston. The exhibition is titled Chromatic Interactions and presents his first show with the gallery. Gregory Johnston's "Chromatic Interactions" runs through May 3 at Joshua Liner's 540 West 28th Street exhibition space.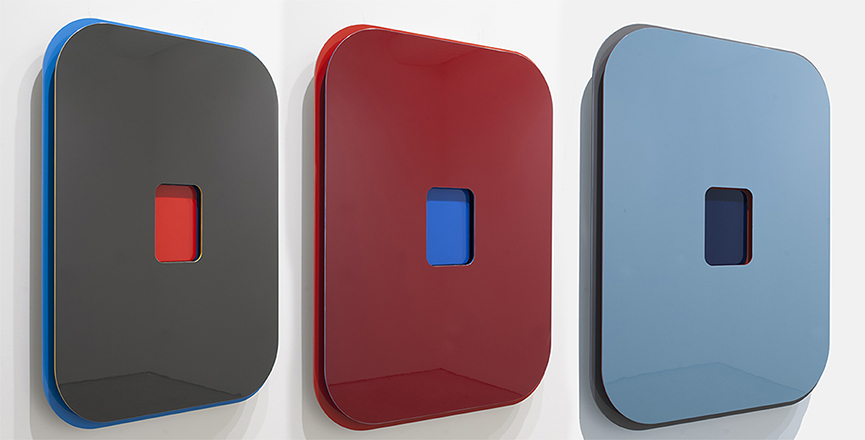 Theory of Color
Johnston began his career as a gestural abstract painter, but has become better known for his minimalistic geometry on aluminum panels. His art is deeply rooted in the theory of color, formalist ideals and abstract traditions. Johnston is engaged in exploring forms, particularly squares and circles, while the automotive colors are arranged so they interact with minimalistic shapes. His first major works in this style were based on mid-century European racing cars, the artist's life-long passion.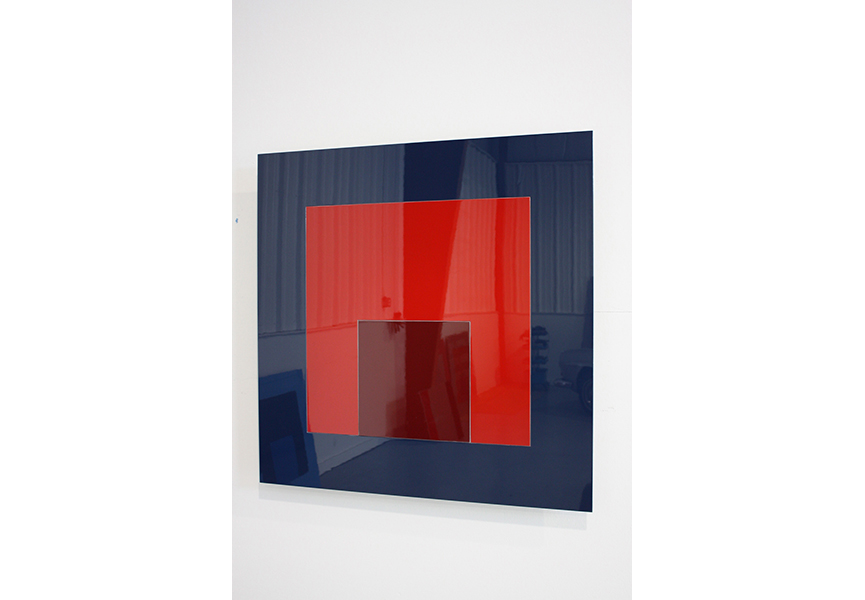 Prototypes of Ferrari
Chromatic Interactions continues Johnston's celebration of the golden era of European motorsports. Utilizing the materials and fabrication methods of traditional Italian "Carrozzerie," Johnston's work evokes the styling and coach-building tradition that created Italy's finest luxury sport cars, culminating in the racing cars and prototypes of Ferrari. At the same time, Johnston's new artwork reflects his continuing engagement with the modern and postmodern masters of abstract color painting and minimalist sculpture, presenting a thoughtful, contemporary vision of the enduring issues raised variously by Duchamp, Albers, Judd and others.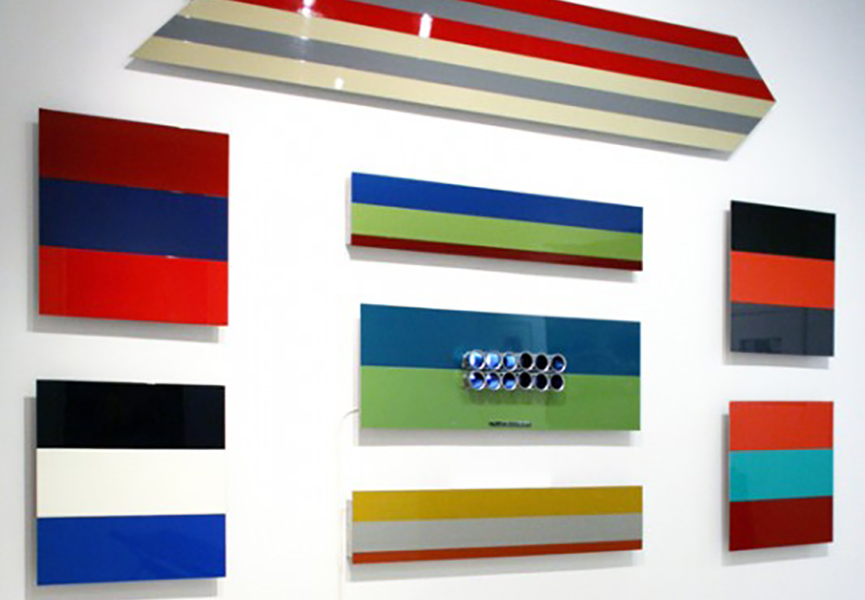 Steve McQueen
The series titled L'Inevitable Esponenziale, for example, pays homage to Albers'Homage to the Square. The series titled Tableau Vivant, on the other hand, consists of work employing the super-ellipse shape known as a "squircle", which began to be implemented in the architecture and the applied arts in the mid-20th Century, especially in Scandinavia. The series honors the work of Piet Heins, a Danish mathematician, and Rene Descartes, a French philosopher and mathematician. The two large photographic works in the show also pay homage to motorsports, but less with materials or the methods of fabrication employed, and more explicitly with Johnston's choice of subjects. One of these photographic works, "Time nor Tide Waits for No Man" is Johnston's tribute to Steve McQueen's 1971 feature film, Le Mans, a classic notable for its vivid and visceral realism.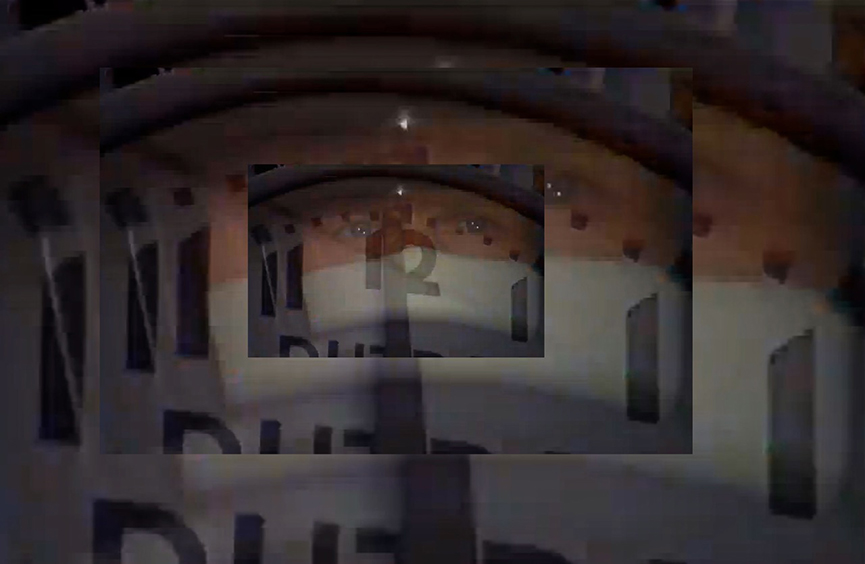 Cars and Abstract Painting
This exhibition confirms once again Johnston's adoration for cars and abstract painting. It perfectly combines formalistic and abstract aesthetics and technology.  The panels moreover embody a tension between handmade and industrial processes — sharp edges are hand-filed, surfaces are hand-sanded and polished and yet the end result resembles machine-made perfection. Faced with vivid colors and sublime symmetry we remain completely enchanted.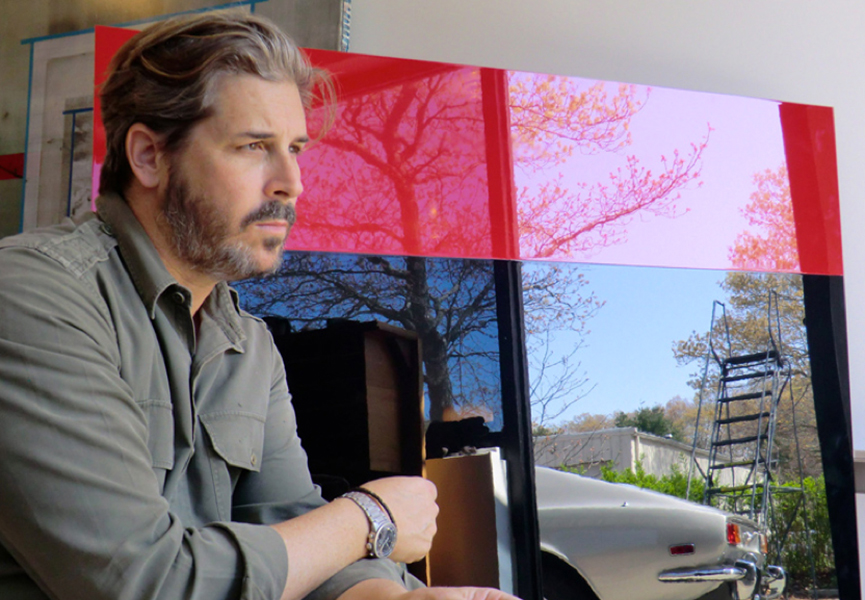 About Gregory Johnston
Born in Los Angeles, California in 1969, Gregory Johnston studied at the California Institute of the Arts before transferring to Art Center College of Design. His work has been shown widely in the United States and Europe. His first solo show of works on aluminum was at Eric Firestone Gallery in 2012. Johnston lives and works in New York.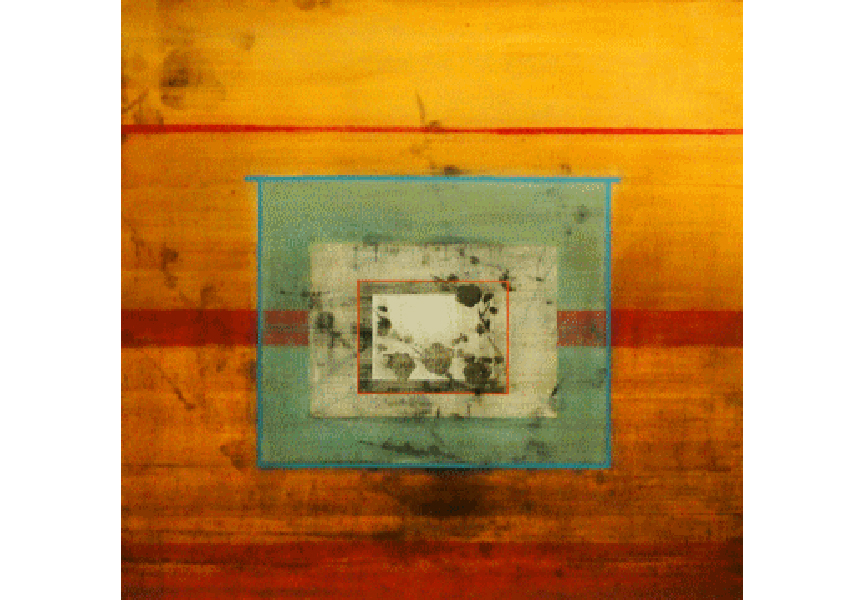 About Joshua Liner Gallery
In an eclectic range of mediums and approaches, Joshua Liner Gallery presents an exciting roster of established and emerging artists from the U.S and abroad. Founded in 2008 in New York City's Chelsea Arts District, gallery artists reveal disparate influences but all share an affinity for pushing the boundaries of discipline and presentation.