Group Ink
5ptz in Long Island City had long represented a place where an art born of repressed creativity could reside and be appreciated. However, last November, the graffiti art mecca was painted over in an austere white in an inevitable act of censorship by the building's owners. In response to this act, and in celebration of graffiti art's growing importance within the art world, the gallery nine5 opens Group Ink on June 25, a group exhibition of graffiti artists and their work. As the gallery announces, within this uncurated, unregulated, and unsellable exhibition its white walls will serve as a blank slate for graffiti artists. Participating artists come from all over New York City and the world, including, TATs CRU (Bronx, NY), Bisco Smith (Venice, CA), Shiro (Japan), Vor138 (Brooklyn, NY), and Rubin415 (Brooklyn, NY).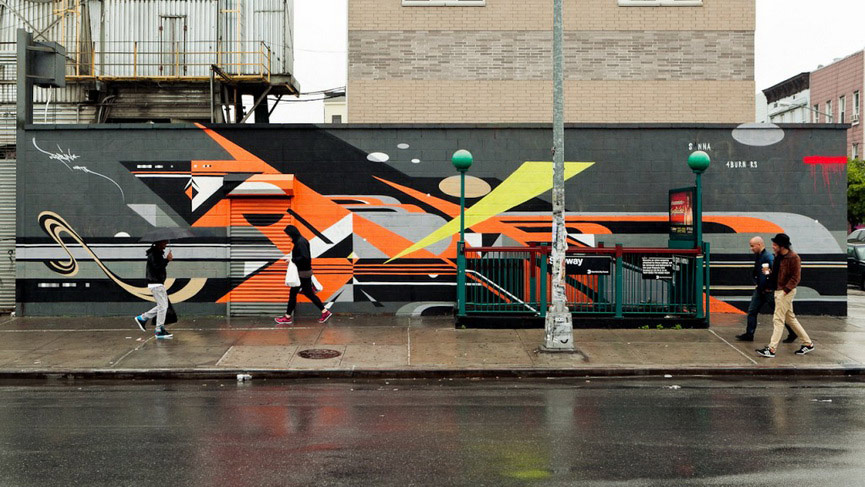 Paint and Tag the Walls
The exhibition will open on June 25 with bare white walls and over the course of four weeks the gallery will be transformed into a vividly colored, vibrant space. You get the idea – invited artists will have the freedom to paint and tag the walls, building upon each other's and their own pieces. Group Ink directly supports the collective and interactive aspect of the street art. Graffiti artists work together as a group, never negating any particular artist's free expression, but instead allowing their work to organically enter into dialogue with each other. Artists and viewers alike are invited to discover, explore, and contribute.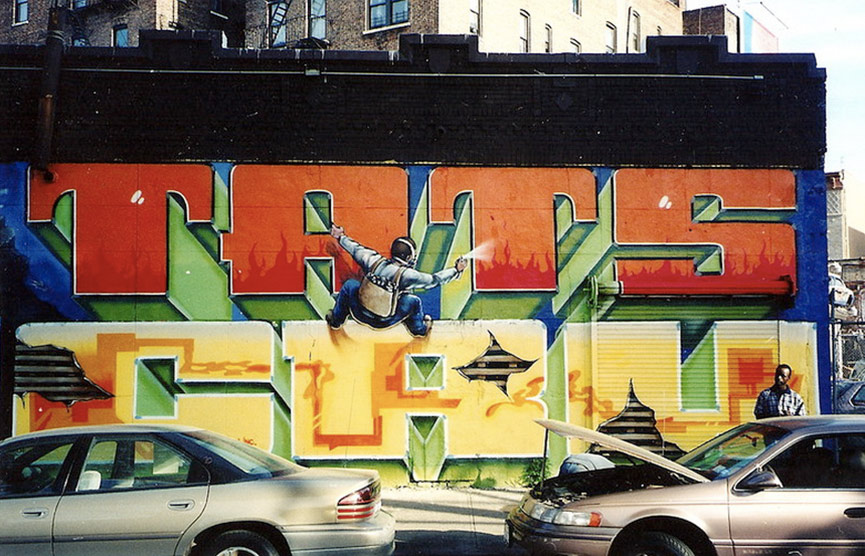 Group Show
The back room of the gallery will be dedicated to a small group show, where pieces by gallery nine5's artists and participating graffiti artists will be available for purchase. With this exhibition, gallery nine5 reinforces its commitment to recognizing artistry across mediums and methodologies.
About nine5
Founded by Sebastien Le Pelletier in 2008, the gallery nine5 focuses on an international roster of artists who possess an inherent alternative edge and develop new methodologies and processes, encompassing everything from painting to digital media, from flat planes to multi-dimensional forms. Through carefully curated exhibitions, installations, and collaborations, gallery nine5 breathes a new vitality into traditional ideas, reshaping and challenging conventional procedures in reinvigorating ways.