Paris 2.0 Group Exhibition at Galerie Biesenbach Cologne
Let's say you've never been to Berlin, London, Athens, or even Paris. Say you would really like to, because these are the European capitals of art, where many great artists lived, worked and created history. They're places where the city becomes a work of art, and where artworks tell stories of that same city. Thus, through an artistic scene of a metropolis, we can find out many things about it we'd never see otherwise, unique visions of its spirit and tradition. For the second time at Galerie Biesenbach, a group exhibition in Cologne will take us to Paris, through the works of six talented creatives who inhabit it.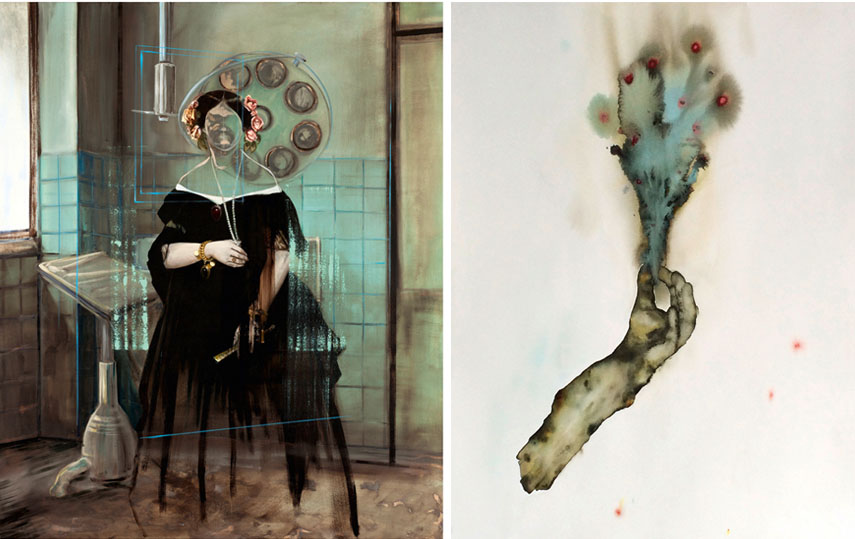 Young Art from the Metropolises
In 2012, Galerie Bienenbach started a new series of recurring exhibitions dedicated to young arts makers living in some of Europe's biggest cities. Rather than choosing a particular topic that would unite the artworks on view, or putting those that are visually or contextually similar together, the gallery decided to focus on presenting stunning cultural diversities within cities, subsequently creating that one thing participating artists have in common – they live in the same town. These group exhibitions aim to discover what happens in the art capitals of the world nowadays and what it is that drives young photographers, painters and sculptors in contemporary times. Just out of art schools, or discovered in galleries, art fairs by word on the street, these artists are offered an opportunity to exhibit their work in Cologne, many of which will do so for the first time.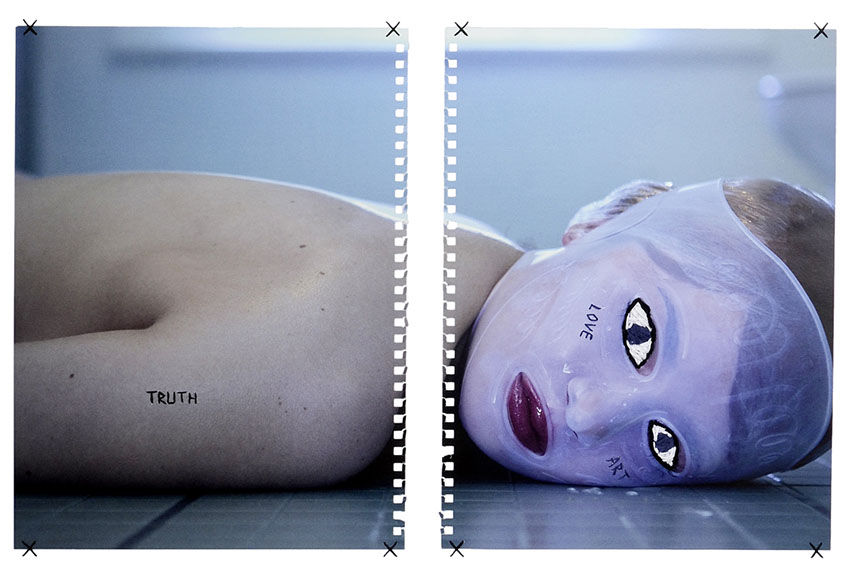 Paris 2.0
The first group exhibition in Cologne dedicated to Paris took place at the gallery in the spring of 2013, joining the line-up of other shows dedicated to Berlin, Athens and Cologne as well. For Paris 2.0, as the second edition of the initiative, there will be six artists from France working in different media. Cécile Granier de Cassagnac creates drawings and paintings using smooth palette of watercolours, gouache and ink. She usually depicts landscapes, beasts, birds, bodies and their parts, often using many shades of green. On the other hand, eerie landscapes and surreal Victorian-like portraits are a specialty of Olivier Masmonteil, bring back the past in a particularly colourful fashion. Catherine Seher, an established painter, also creates portraits, abstract and almost deprived of an identity, or an environment. Mai Tabakian's vivid and totemic sculptures explore different cycles of life, through distinct geometry and intricate patterns. Leaning towards realism there are the paintings of Françoise de la Tour, which depict everyday objects with exciting precision, while Marc Turlan mixes collage and embroidery to tackle the topic of identity within modern-day society.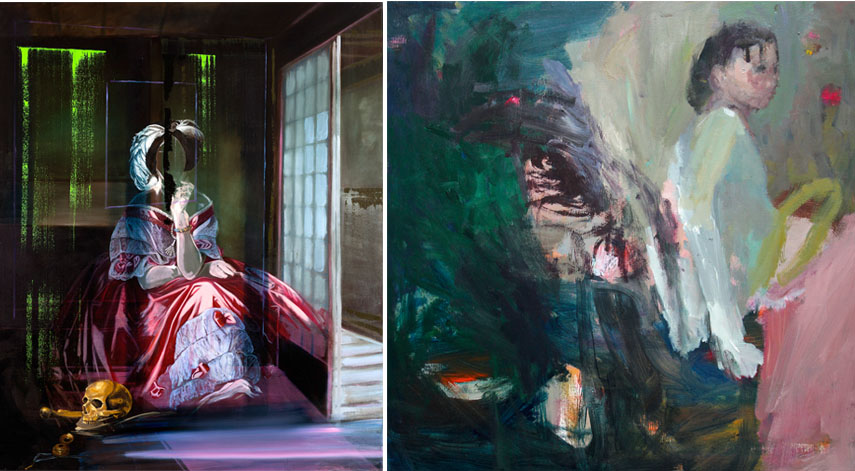 Group Exhibition in Cologne
Over the next two years, Galerie Biesenbach will continue their exhibition series dedicated to city art scenes worldwide, starting with Tokyo in 2016 and New York and Los Angeles in 2017 – this way creating a true world map of young contemporary artists making art today. Paris 2.0, a group exhibition of French artists in Cologne, opens on November 20th with the reception in presence of all six artists taking place from 6pm to 9pm. The show will be on view from November 21st 2015 until January 16th 2016 at Galerie Biesenbach. The prices of the artworks on display range from 1.500€ to 16.500€.
Featured images in slider: Françoise de la Tour – Untitled, 2015. Oil on canvas, 90 x 130 cm; Mai Tabakian – Garden sweet garden, 2013. Installation view. Textiles on extruded polystyrene, dimensions variable. All images: copyright the artists, courtesy Galerie Biesenbach.