Simon Lee Presents: HOMELAND
For a long period, and especially in the 19th century, historic painting was a dominant and sublime subject in art. The narrative qualities were a modus meant to impress viewers and to make them believe in desired ideas and propaganda imposed by the ones in power. The age of appropriation brought new readings on the subject, extracting the conclusion by distorting the images of the past. Group exhibition Homeland at Simon Lee Gallery in Hong Kong will be presenting four British artists: Glenn Brown, Dexter Dalwood, Toby Ziegler and Ged Quinn, all of which are keen on dissecting the inner layers of strong historic narratives and manipulating with conclusions of their experiments. Homeland does not tend to erase the ideas and ideals of forefathers as much as it tries to give them another meaning by putting them in a different perspective.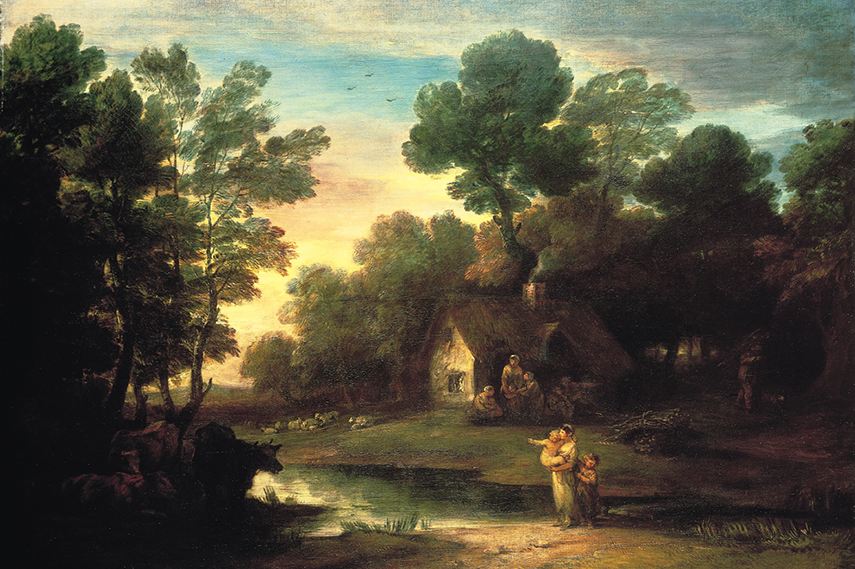 Disappearing Narratives at Simon Lee Gallery
Toby Ziegler's series of paintings present a journey from figuration to abstraction, but achieved only in a few steps. Ziegler's aluminum paintings started off as digital copies of Woody Landscape With Building, an 18th century painting by Thomas Gainsborough. Later, they were digitally manipulated in order to loose information carried by the color and tonal values, retaining only vague formal values. The changed scene was later painted onto an aluminum panel and processed with sander in order to reveal the metal beneath. Ziegler's process physically and digitally wiped out the layer of the painting which provided meaning to the original, but the absence of the same meaning, provides soul for Ziegler's artwork. This process is considered to be a part of Neo-Dada conceptual artwork, and is similar to Robert Rauschenberg's Erased de Kooning Drawing. Conversely, Dexter Dalwood uses different methods for the reconstruction of the subject. Using the collages of memory, both collective and individual, he is rebuilding historical images purely through its painterly reality, although, through a bit distorted one, since memory can be bent through the passage of time.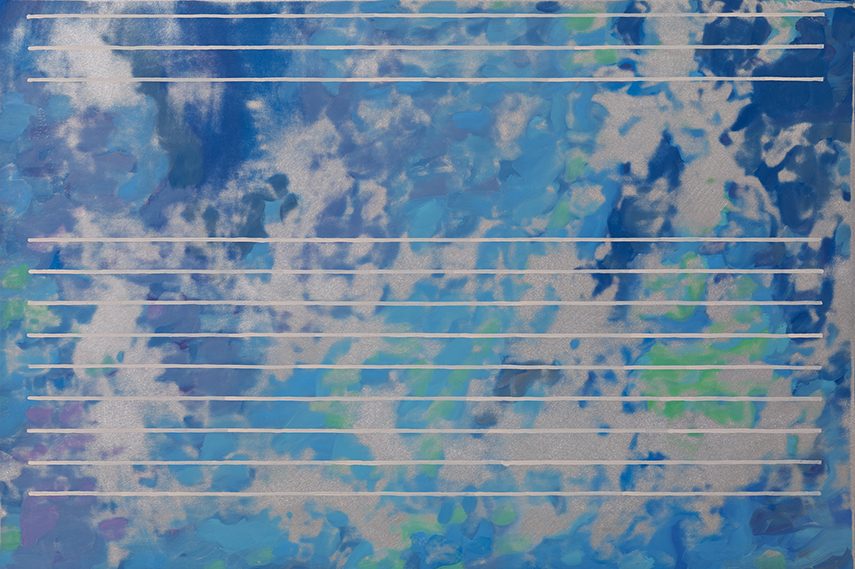 Homeland's Reference or a Copy
Glen Brown, a technical virtuoso, creates the perfect illusions, avoiding texture and manipulating the image only through the use of colors. With his perfect mastery, he examines and connects art with its past, covering periods from Mannerism until today, thus exploring the issues of reproductions and authenticity. On the other hand, Ged Quinn is completely breaking the limitations of a motif, placing anachronistic references to art and literature into firm traditions of landscapes, still-life painting and genre painting, using it as a scenography, and stripping it from its historical value as a motif. Quinn is creating a deep tension within his works, a constant conversation and competition between motifs and symbols.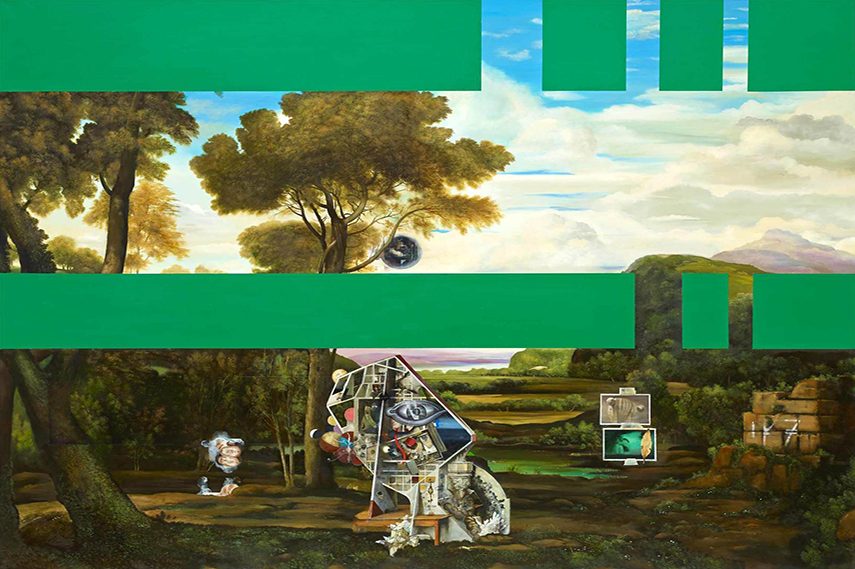 Homeland at Simon Lee Gallery Hong Kong
Whether it is an appropriation or reinterpretation through the deficiencies of memory construct, or research on authenticity and hierarchy, the common ground for these four British artists is an urge to re-read the image and to reinterpret the story from a stance of time perspective. Glenn Brown, Ged Quinn, Dexter Dalwood and Toby Ziegler will be showing their exhibition Homeland at Simon Lee Gallery in Hong Kong from May 22 until June 27, 2015.
If you sign up for MyWidewalls now, we promise that you will never miss any exhibition announcement!
All images are courtesy of Simon Lee Gallery Hong Kong.