de filles en fils
Like a little shop of wonders, Le Cabinet D'Amateur is a fantastic exhibition space in Paris, oriented toward presenting the odd, the funny and the irresistible in the realm of urban art. Announced for March 6, the new show is titled De filles en fils, already bringing a lovely play on words in French, evoking the girls and their embroidered works of art. Four artists will be presenting their mixed media works, ranging from stitching and embroidery to tattoo, skin and tissue renderings. De Filles En Fils will run for two weeks only, until March 21, 2014, but we predict an exhibiting gem that should not be omitted by anyone with access to Paris.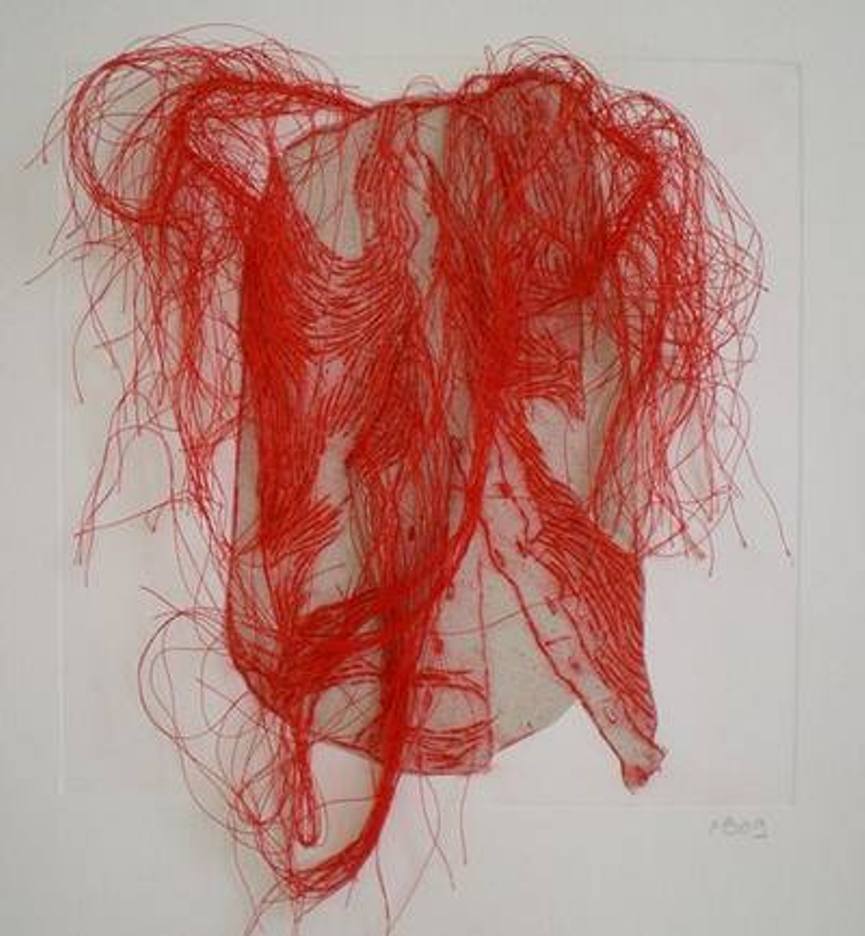 Sons and Daughters
Muriel Baumgartner exposes her curiosity cabinet, containing ideas of the biology of the human body. FullMano will present his embroidery made from anything but thread, questioning the general perceptions which never connect men and needlework. Agnes Maitrejean evokes childhood memories, filled with dreams and popular characters, while Magali Touvron will display her relics of wire embroidered skin brought from across the world.
Muriel Baumgartner
Muriel Baumgartner was born in 1966 in Normandy, where she spent a lonely childhood. She was schooled at School of Fine Arts in Rouen, graduating in 1992. Since the beginning of the 1990 she has been researching plastic that revolves around the notion of identity, inspired by her daily life. Her work is both biographical and biological, while she uses unconventional techniques such as cutting, scratching, biting, channeling and otherwise distorting, to achieve the tangible result. Her expression ranges from mixed media to print, while wire has been a constant in her work since 2003. The wire is her thread with which she embroiders three-dimensional hyper relief, depicting the human natural core and the core of human nature.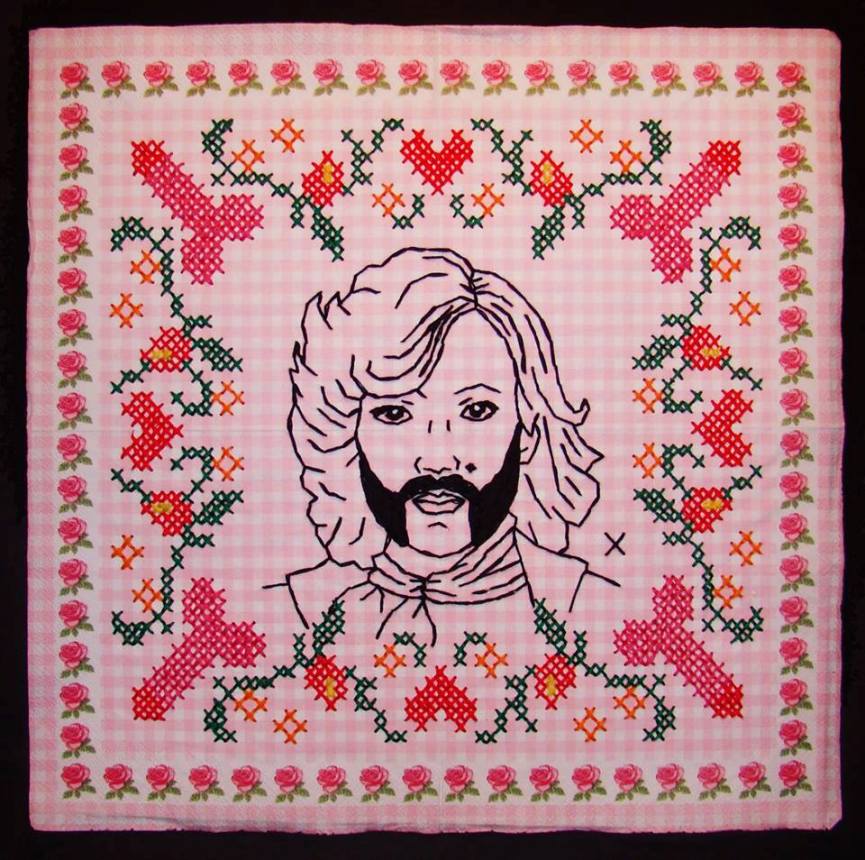 FullMano
FullMano is an artist who enjoys expressing himself in whatever suits his inspirational fancy at the moment – paper, vinyl, tapestry, digital prints, pottery, photographs, ceramics, and so on. But he is always wired against the fabric. Employing the familiar iconography, he weaves multiple layers of meaning into it. He works with wire, and addresses some of the universal contemporary issues of human body and masculinity. His recent work tackles problems revolving around gender and identity.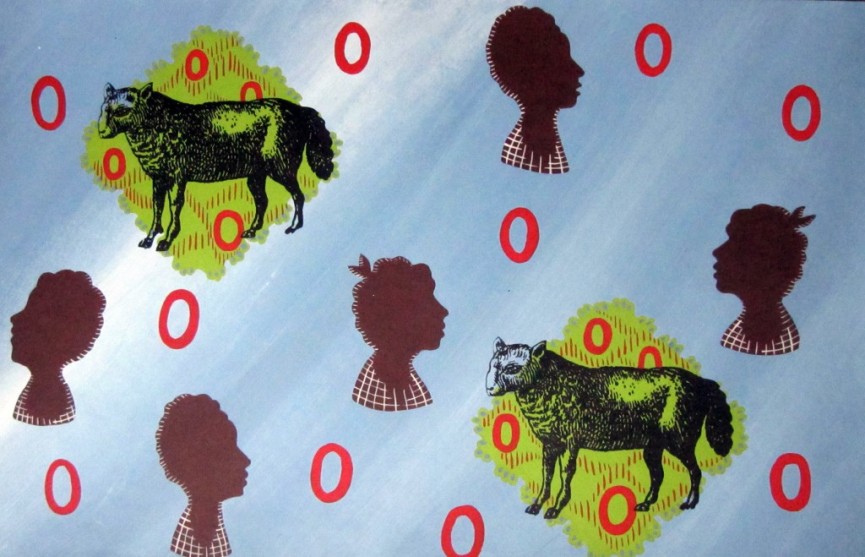 Agnes Maitrejean
Agnes Maitrejean creates narratives exploring both universal and personal issues, with a lot of regard to the emotional content. She works predominantly in print, gravure and screen printing being her media of choice. She studied at Duperre Applied Arts and at the Beaux-Arts in Paris, where she first encountered the art of printmaking. Her major inspirations are her own contemplations, art and popular beliefs, old prins and nostalgic imagery.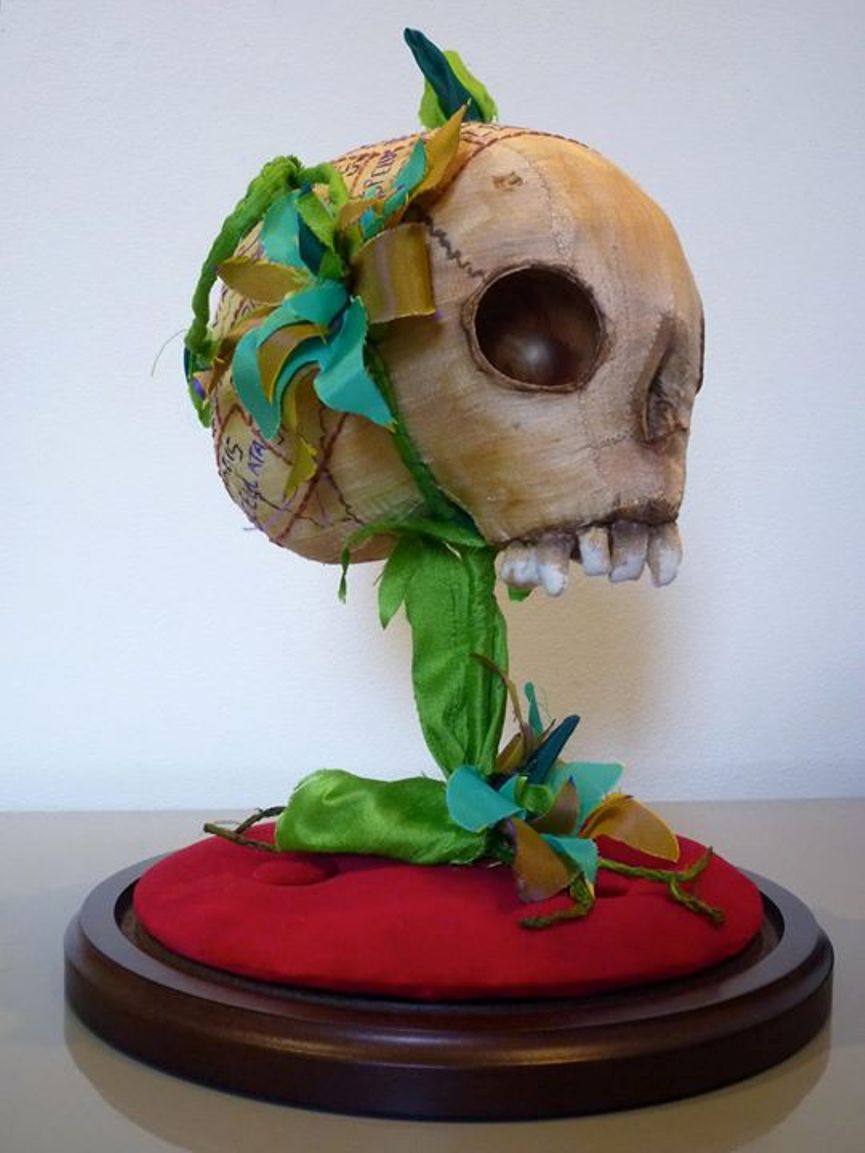 Magali Touvron
Magali Touvron is primarily moved by her long travels now belonging to the past, which have enriched her with knowledge of various oddities of nature. Her principal desire is to find an art space and to exhibit unique wonders, to provoke the curiosity and to invoke the beauty with variety and surprise of her artifacts. She believes that this is how the amateur cabinet can become the true art Wunderkammer and tries to create it by making fantastic textile sculptures.