Story of Seven Styles
One of the Berlin based urban art spaces, BC Gallery, is currently showing a group exhibition by seven artists whose expressions are individual, but all delve into the world of surreal. Emerged from different backgrounds, the selected seven present new pieces materializing imaginary worlds, conjuring up fantastic beings and seducing the spectator with color, narrative or skill. Aitch, Axel Void, Blo, Jaz, Reka, Saddo and Wesr Figueroa all employ representation of the unreal, while delivering subtle critique to our society and reaching into the deepest corners of the human mind.
The show of this phenomenal group was opened on February 21 and is currently on view, closing on April 5, 2014 at the Berlin BC Gallery.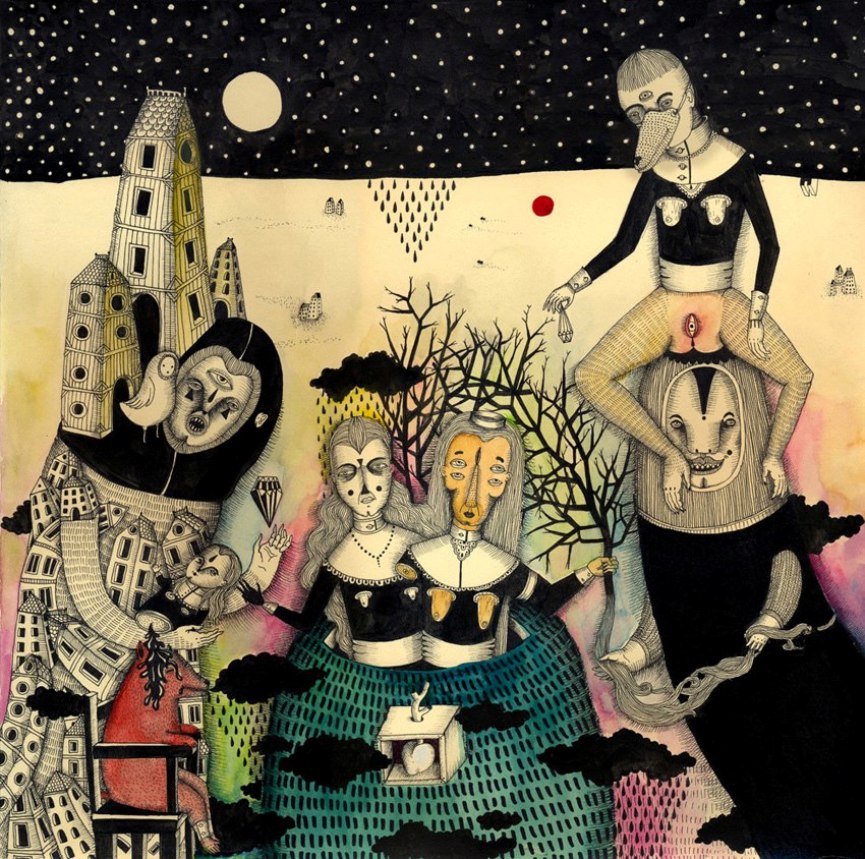 Aitch
Starting a career in her native Bucharest in Romania, Aitch is already gaining international attention. This artist and illustrator combines classical and gothic influences with the flatness of two dimensions, while painting interesting looking characters. She creates murals and works on canvas principally, while she gladly experiments with printmaking, graphics, and design.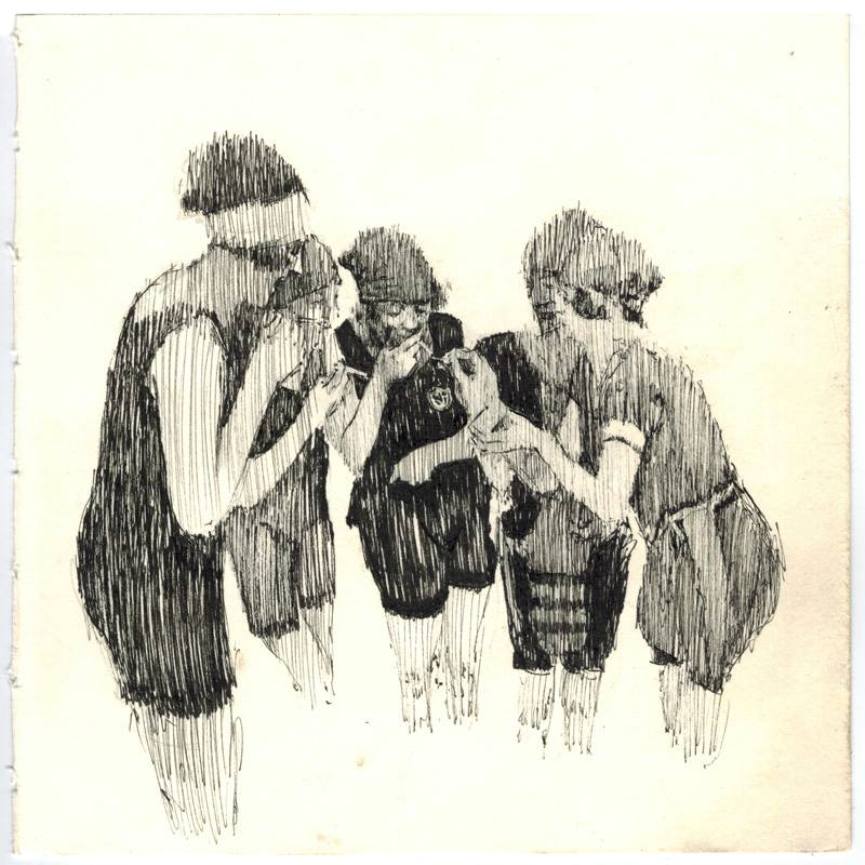 Axel Void
Born in 1986 in Miami, Axel Void was raised in Spain. He started out writing graffiti, but his schooling has taken a more traditional turn, as he attended art schools in Andalusia. As of 2010, Void has been based in Berlin, making his contribution to the painting derived from urban and street art culture. He creates murals, graffiti, paintings, and audio and video recordings as well. His visual work is dominated by difficult personal and social issues which are often perceived as unpleasant, vitalized with irony in order to break the grim overall and remind of the sheer beauty of life.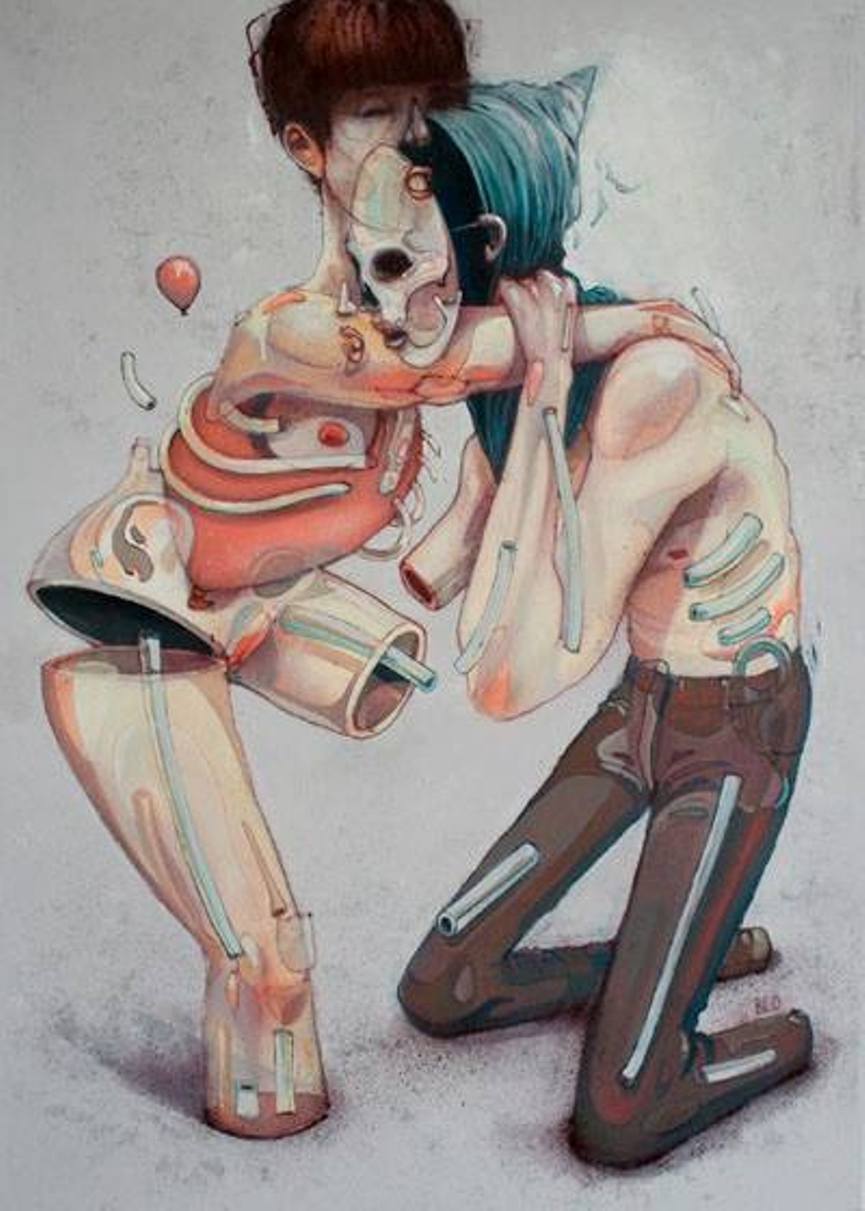 BLO
BLO is a French street artist and a member of DMV crew. He began his artistic path writing graffiti in Lyon, using it often as the means for his vandalistic endeavors. Through time he moved his principal activity into a studio, creating gallery-fitting work. His linework and dynamics remain largely resemblant of his early street style, as his latest works reflect Christian iconography, vanitas still life scenes and elements of occult symbolism.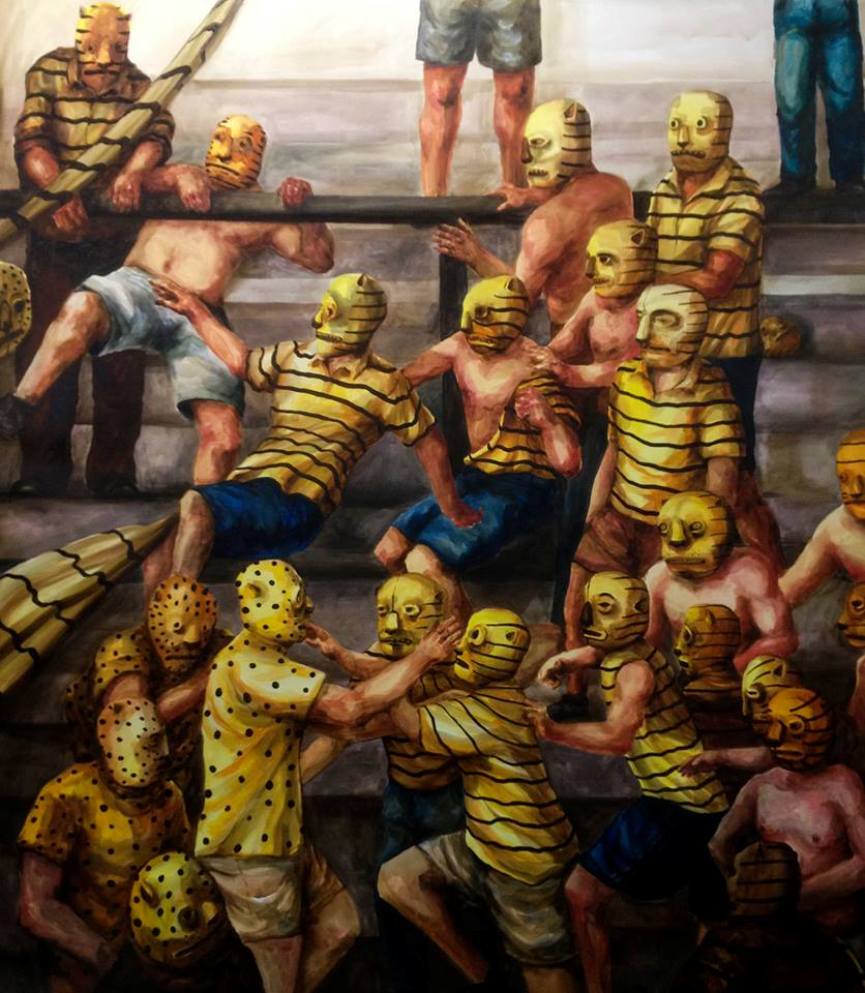 JAZ
Jaz has a long career in graffiti art, as he started on in the mid-80s in Buenos Aires. His style developed into a figuration inspired by the Argentine tradition and culture. His singular style is the result of extensive experimentation in techniques, as he finally created a perfect merge of the graffiti and watercolor, marrying the street and the fine art. His subjects resemble the traditional Mexican wrestlers, strange ancient composite creatures, set in the urban landscape, battling violently.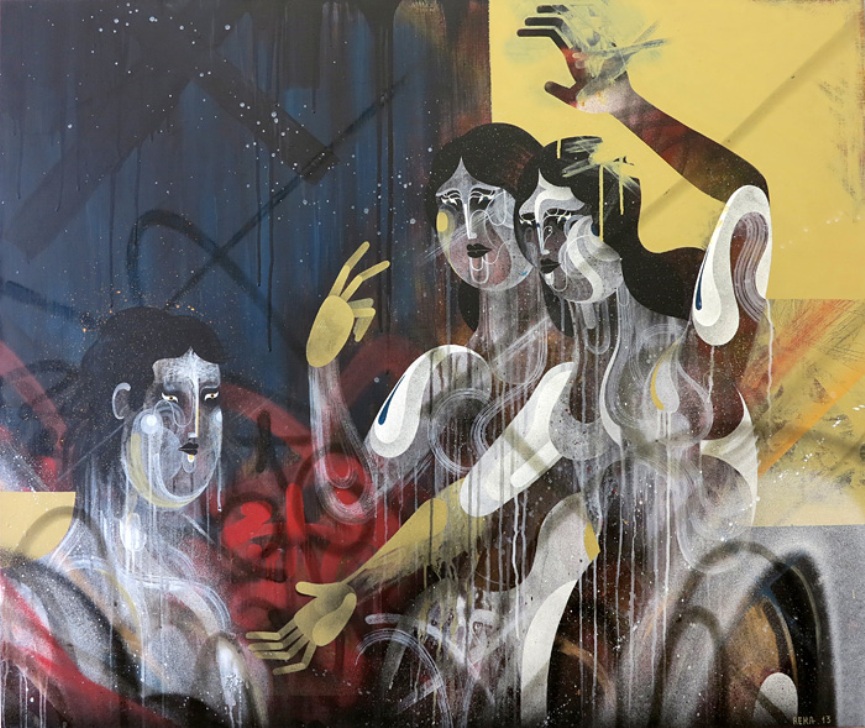 Reka
An Australian in Berlin, James Reka is one of the most famous street artists today. Discovering his talent while spray painting through Melbourne, Reka has reached a stylistic refinement worthy of the finest gallery space. His unique and recognizable works are filled with references to pop culture, cartoons and illustration, uniting the elements of the street and of the studio. Nowadays he paints murals, paintings, makes photography and prints and more recently he started producing art out of recycled objects.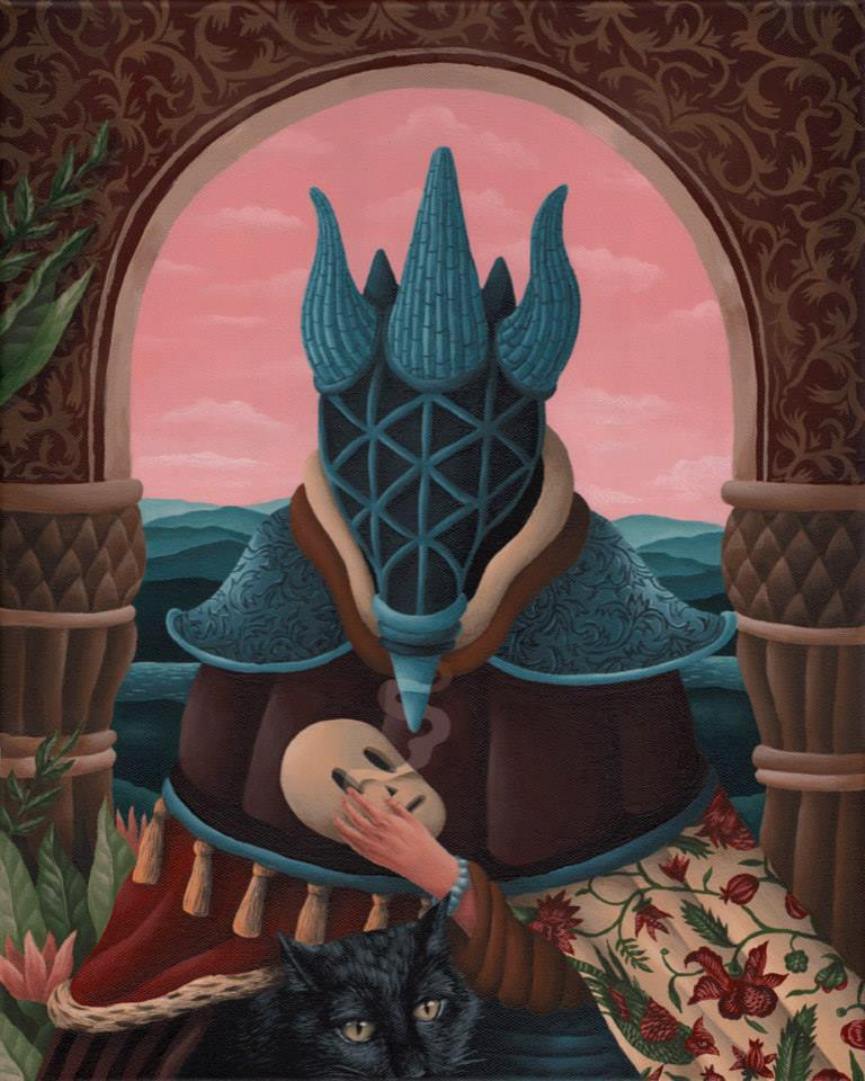 Saddo
Another artist from Romania, Saddo started out working as an illustrator for advertising agencies. He was the founding member of The Playground, one of the initial Romanian street art collectives. Saddo's style is the eclectic well of mixed influences, ranging from horror movies and street art, to the high gothic masters such as Bosch and Bruegel, to realistic illustration, surrealism and pop art.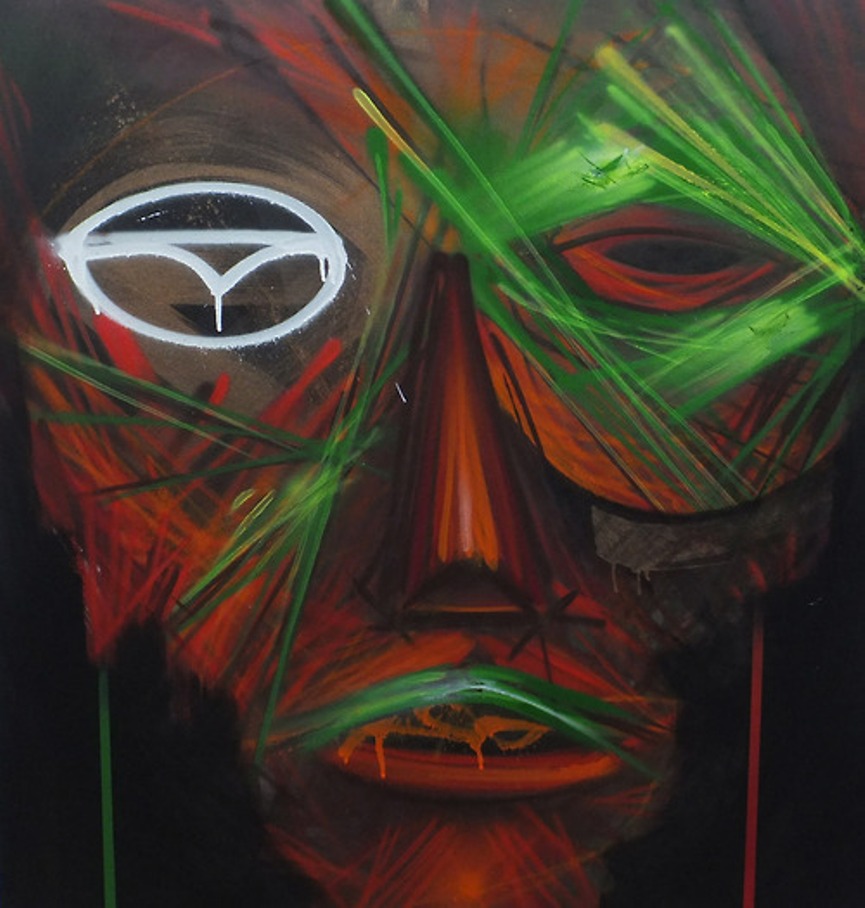 Wesr Figueroa
The only Peruvian among the seven, Danny Figueroa took the Wesr moniker, as he started out spray painting the streets of Lima back in 1996. His works show much influence and repeat the tension between the growing Americanization of his native world, while still holding on to the powerful impact of tradition and the Peruvian indigenous art. His work encompasses mural painting, canvas painting and illustration, while his style is known for its masked characters, semi-abstraction and resemblance to the early 20th century futuristic art. 34 year old, Wesr is also currently based in Berlin.