Indulge in Pleasure and Wellness in the First Public Guillaume Bottazzi Exhibition in Hong Kong
French May 2016 introduces the event Guillaume Bottazzi – Wonderland. This exhibition will inspire the viewers to explore the unreal world in which they can look into their imagination and creativity. Guillaume Bottazzi will bring us pleasure and the sense of well-being in his exhibition that occurs in the time of the troubling occurrences and detachment in our modern-day world. His works invite us to let go of our inhibitions and dare to dream and be free again, without thinking about the imposed social constructs that demand a certain etiquette in communication with our fellow humans. The very title of this Guillaume Bottazzi exhibition, Wonderland, evokes the feeling of child-like freedom and daydreaming that we somehow forgot in the chase for prestige of adulthood.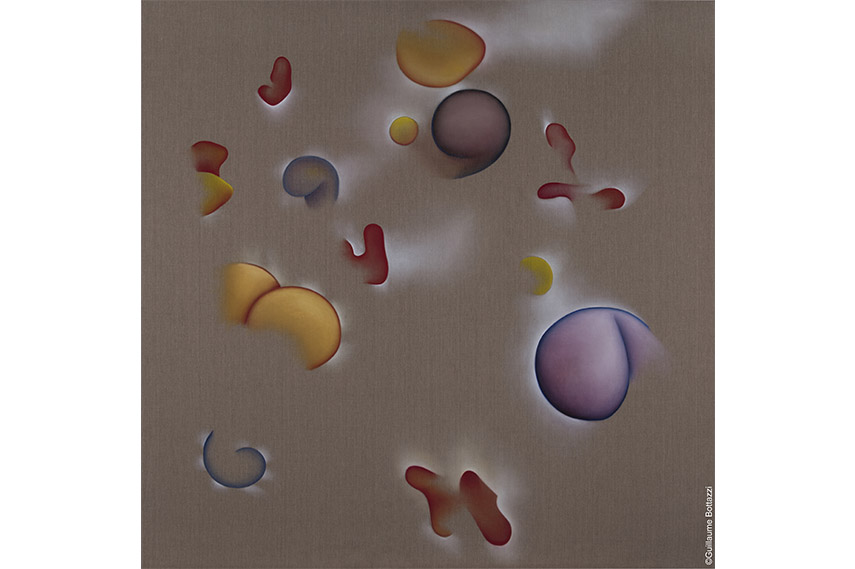 Not Yet Seen in Hong Kong
The Hong Kong Central Library is the host of this exhibition in its 565 square meter space. This is the first Guillaume Bottazzi show in the city. He will show twenty-three of his most recent paintings, never before seen in Hong Kong, and they will include the works which are three by two meters, and two by two meters in scale. The exhibition will feature oil on canvas and some works made with glue on fabric and fine plaster. On the occasion of the show, the workshop will be organized with the theme of "Living together", so the visitors will be able to express themselves creatively as well, and create their own Wonderlands. The workshop is a whiff of fresh air in the usual practice of displaying art, and it promotes the sense of a true community experience.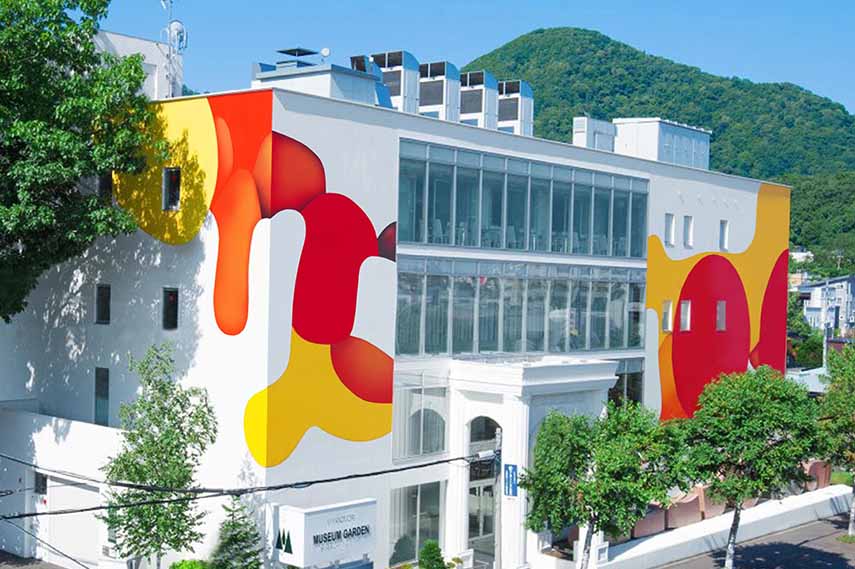 Wonderland and Other Dreams
Guillaume Bottazzi has exhibited his works in public spaces before, and has produced more than forty large-scale works, including his largest painting in Japan for MIMAS, the Miyanomori International Museum of Art. His latest artwork is the astounding 200 square meter painting, displayed at the artistic path of Paris La Défense, which is the biggest open-air contemporary art space in all of France. On the occasion of this Guillaume Bottazzi exhibition, four documentaries will be shown, including the one yet unseen by the public, brought to us by Miyanomori International Museum of Art. This film was recorded during the creation of the biggest art piece in Japan, executed by Bottazzi on the Museum walls in 2011.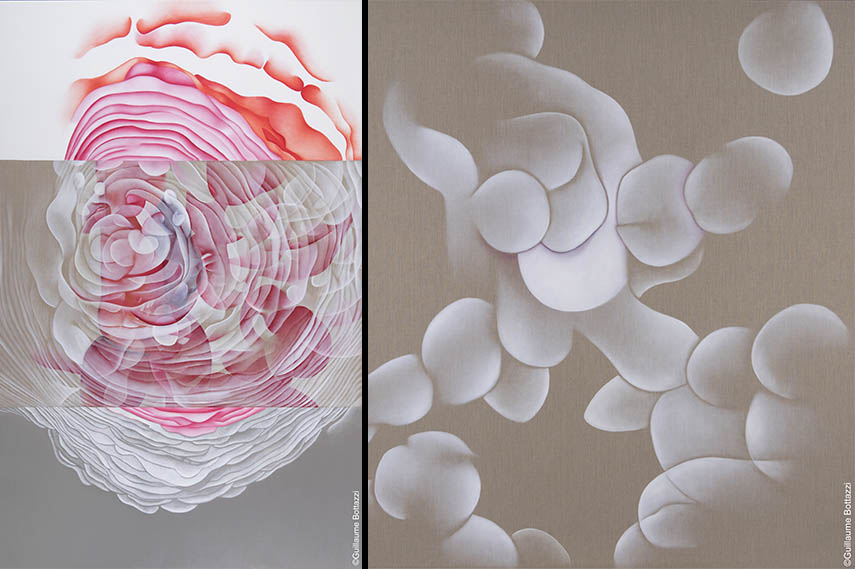 Guillaume Bottazzi Exhibition
Wonderland will be displayed at Hong Kong Central Library from May 21st to June 5th, 2016, as a part of Le French May. Le French May is one of the foremost cultural events in Asia, with more than one million visitors each year and over 120 programs shown over the course of two months. Hong Kong Central Library is located at 66 Causeway Road, Causeway Bay in Hong Kong. Guillaume Bottazzi is a French visual artist whose works have been displayed worldwide, in Europe, Asia, and USA. He lives and works in Japan where he is represented by Galerie Itsutsuji. His works are a part of various collections, including the Queen Shorough Collection and the William Whipple Collection in the United States.
All images courtesy of the artist.Featured images: Guillaume Bottazzi – 180×280, 2008 | Guillaume Bottazzi – Painting – 216 m² – Paris La Défense, Tour D2, France | Guillaume Bottazzi – Painting – 900m² – Japan, Hokkaido – Miyanomori International Museum of Art by night | The rest: Guillaume Bottazzi exhibition view