The Iconic Photography of Guy Bourdin Now in a Moscow Survey
A celebrated French fashion photographer, Guy Bourdin is best known for his provocative, shocking and exotic imagery that broke all conventions of the genre. Pushing the boundaries of color photography, his images were characterized by suggestive narratives and surreal aesthetics. Emphasizing that the image is more important than the product, he explored realms between the absurd and the sublime.
A retrospective exhibition of one of the most influential photographers of the second half of the 20th century, the French artist, innovator and revolutionary of fashion photography is currently on view at The Lumiere Brothers Center for Photography. Guy Bourdin. Follow Me brings together more than 50 of the photographer's most recognizable works from various years, from the 1950s to the mid-1980s.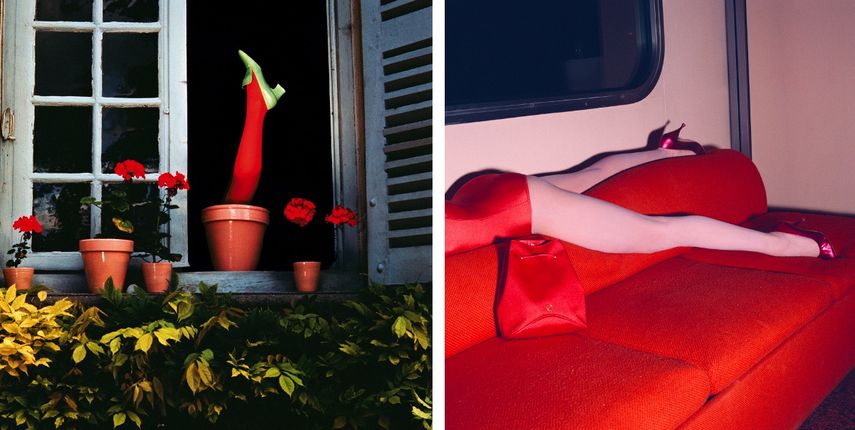 The Practice of Guy Bourdin
For more than 40 years, Guy Bourdin was pushing the boundaries of fashion photography, presenting bold often provocative images with a unique contemporary aesthetic. Starting his career as a painter, he also studied photography and became the protégé of one of the most significant photographers of the 20th century, Man Ray.
To redefine the genre of fashion photography, Bourdin shot for Chanel, Chloé, Issey Miyake, Emanuel Ungaro, Gianni Versace, Pentax, Bloomingdale's and many other brands. For 14 years, he created advertising campaigns for the fashion house Charles Jourdan. Bourdin's approach to these campaigns reflected a distinct change for advertising in this period, rejecting the "product shot" in favor of atmospheric, often surreal tableaux and suggestions of narrative.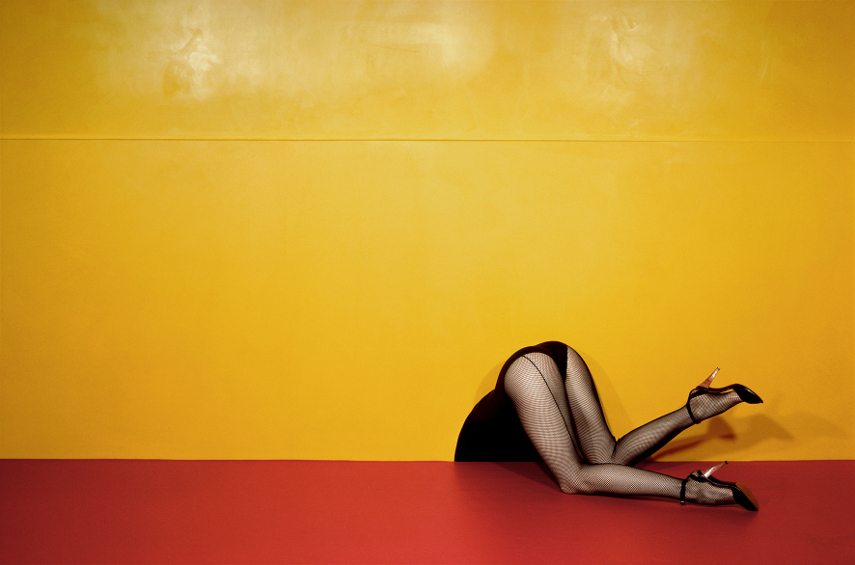 Radical and Provocative Work
With the eye of a painter, Bourdin created images that contained fascinating stories, compositions, suggestive narratives and surreal aesthetics. His works reflect a concern with formal perfection and extremely high finish that became his own objective.
Drawing inspiration from literature, cinema, and art history, inspired by the work of surrealists Man Ray and René Magritte, photographs of Edward Weston, and the films of Luis Buñuel and Alfred Hitchcock, he created vivid color shots with unusual, surreal, sometimes provocative compositions and paradoxical plots.
Characterized by unusual dramas that unfold in these seemingly everyday scenes and ordinary encounters, his photographs pique the viewer's subconscious and invite their imagination.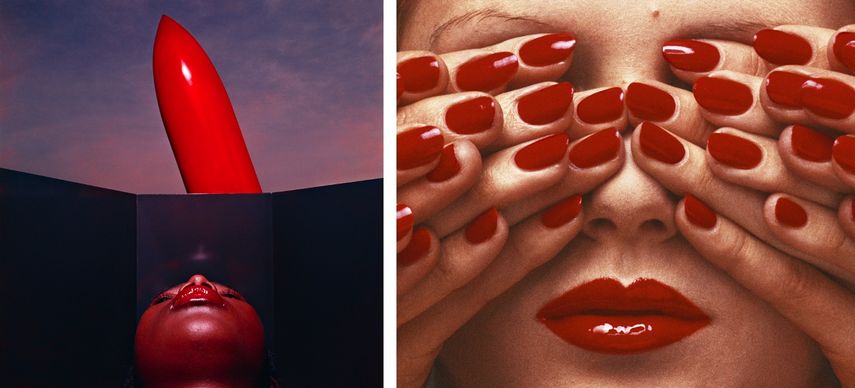 Guy Bourdin at The Lumiere Brothers Center for Photography
Bringing together both black and white and color works spanning Bourdin's long career, the exhibition at the Lumiere Brothers Center for Photography provides a unique opportunity for learning more about one of the most radical fashion photographers of the twentieth century.
The exhibition Guy Bourdin. Follow Me. will be on view at The Lumiere Brothers Center for Photography in Moscow until May 17th, 2020.
Featured image: Guy Bourdin – Charles Jourdan Ad Campaign, 1977. Image © The Guy Bourdin Estate 2020. Courtesy of Louise Alexander Gallery. All images courtesy The Lumiere Brothers Center for Photography.