Go Zen All the Way with Hannah Adamaszek at Curious Duke Gallery This Summer!
It's not easy to find peace and tranquility in the big, chaotic city like London. Artist Hannah Adamaszek not only managed to achieve Zen in the busy streets of England's capital city, she has successfully transferred it to her artworks. New series of paintings by the UK based artist is titled Repose which means the state of deep rest, sleep or tranquility. The exhibition will be on display at Curious Duke in London and it will be the second solo show for Hannah Adamaszek having exhibited at the same gallery back in 2013. With her calming and optimistic paintings Hannah Adamaszek takes us on journey to a peaceful alternative to our turbulent everyday lives.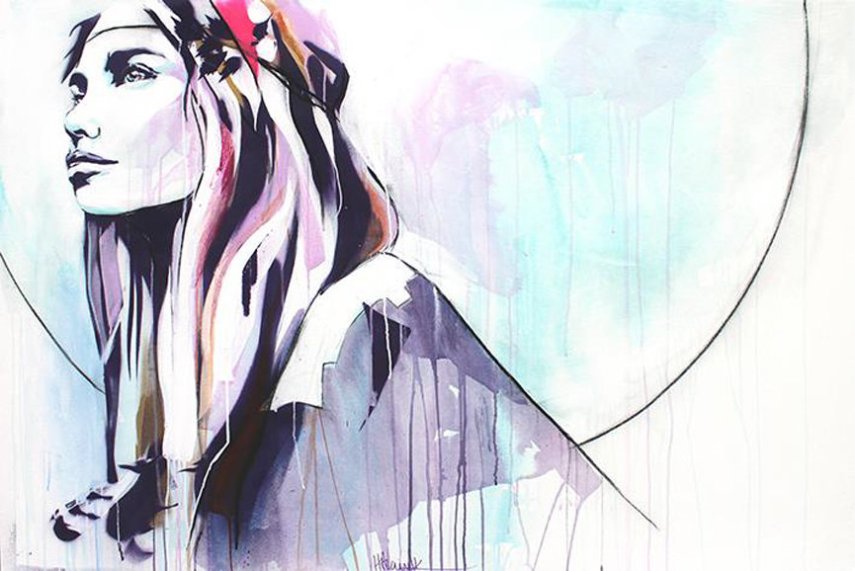 Hannah Adamaszek Bohemian Muses
Hannah Adamaszek also known as Hannah Chloe is an up-and-coming artist, who has recently won the best artist award at Femme Fierce UK Street Art festival. She has developed her style on the walls of London and has flawlessly transposed it onto small size canvases. Her works are often the result of experimentation and are defying any attempt of classification. Hannah Adamaszek begins her paintings by hand drawing the charcoal lines and then skillfully applies spray-paint over the sketch. The artist is known for painting bohemian female figures that are at the same time delicate and strong, mysterious and familiar. Each of her beautiful subjects is painted in great detail and endowed with appealing personality and mysterious charm.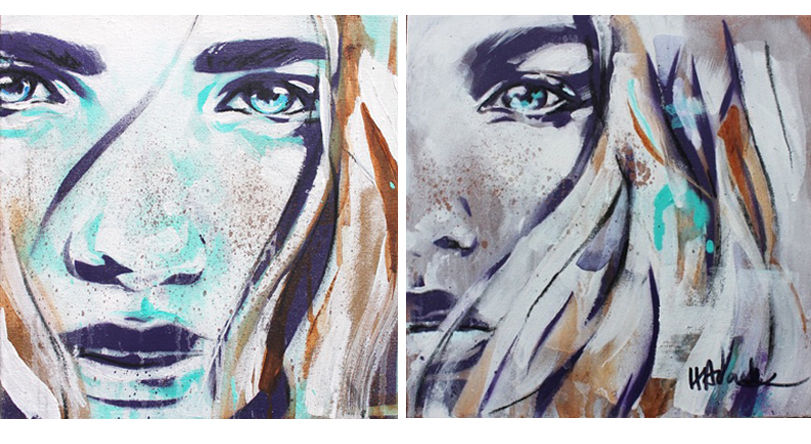 How to achieve Repose in London
Repose exhibition by Hannah Adamaszek deeply immerses into the calming realms of yoga, mediation and consciousness. Unlike her previous works, the emphasis is on the body of her subjects not their faces, as the artist becomes more aware of both body and spirit situated in the present. Hannah Adamaszek's latest artworks powerfully express an individual energy possessed by the artist's mysterious heroines, depicted in various yogic positions. Timelessness of the world comes into focus of Hannah Adamaszek's portraits that capture the sense of becoming if only for a moment, untroubled and free. The peacefulness depicted in her paintings extends out of her artworks and intensively floods the gallery and its visitors.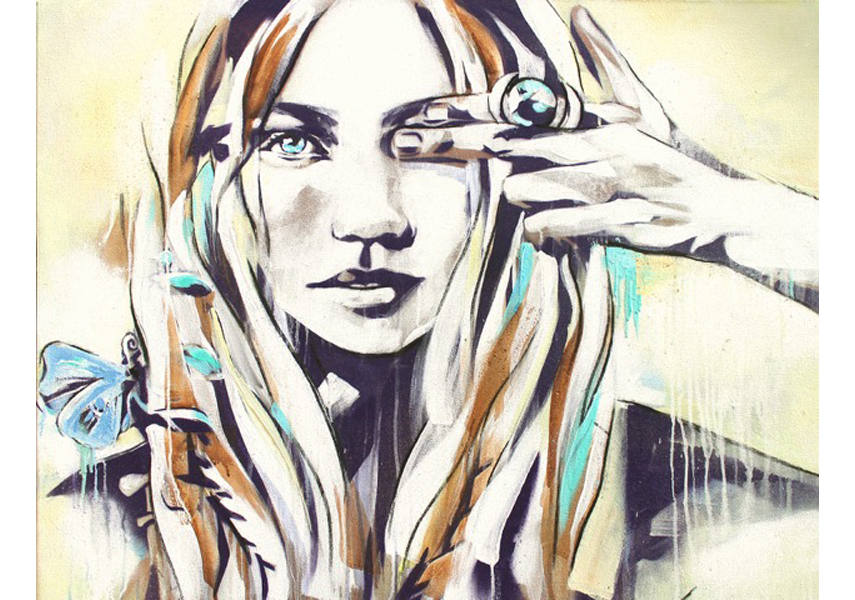 Repose Yourself in Curious Duke Gallery
Repose exhibition will open on Thursday, July 9th in Curious Duke gallery in London. The visitors of Curious Duke Gallery will be able to witness the shift in the artist work as she draws the entirety of her beloved muses, no longer limiting herself on any particular part of their physique. During  Repose exhibition on July 18th, Whitecross Street Party (WXSP) will be held in London and Hannah Adamaszek will be painting live on the spot. Whitecross Street Party is an event that celebrates the community with live painting, live performances and many other artistic forms of expression. Repose is a sales exhibition and prices of Hannah Adamaszek's artworks range from £40 to £2100. The visitors will have the opportunity to take home a piece of Zen till August 1st, 2015 when the show at Curious Duke gallery in London closes.
Go Zen all the way by signing up for Urban and Contemporary art at My Widewalls for FREE
Featured Image: Repose Exhibition Flyer All images courtesy of Curious Duke gallery
Follow These Galleries
Barcelona, Spain

Düsseldorf, Germany