Harmony Korine is Radiating at Gagosian London
You probably know the work by Harmony Korine. If you watched movies like Kids, Spring Breakers, Gummo, Julien Donkey-Boy or Mister Lonely, you are familiar with Korine's work in film industry. Also, you might have read one of his books, since he also writes. But, did you know that Harmony Korine is a visual artist as well? Korine has generated photographs, text, drawings, paintings, and music in unconventional forms since 1998. And Gagosian Gallery London is organizing the exhibition of Harmony Korine entitled Fazors. The visitors of the famous gallery will have an opportunity to see the latest "fazor" paintings by this multitalented artist.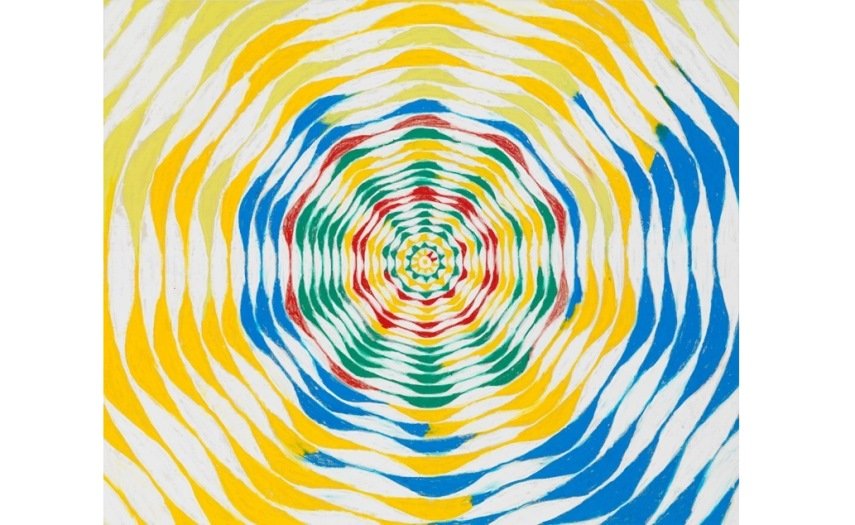 From Movies to Paintings: The Art of Harmony Korine
Harmony Korine was born in Bolinas, California in 1973. He lives and works in Nashville, Tennessee. Korine is best known for his work in film industry. Cult films of the past twenty years—from Gummo (1997) to Spring Breakers (2012)—are mysterious insights into modern life. Their narratives fuse reality and fiction by way of partially scripted stories, montage, hand-held camerawork, and attention to the grotesque. Korine's films are experiments in suspended disbelief that cite narratives intimately related to his own biography with a sardonic twist. Improvised sequences and unplanned "mistakes" leave breadcrumbs of truth to lead viewers through a maddening reality. Similarly, this approach can be identified in Korine's paintings as well. The title of the exhibition Fazors alludes to the "phaser effect": a musical swirl of oscillating sound that summons the hypno-psychedelic effects informing Korine's latest series of paintings. The large-scale, concentric circles that characterize this series expand upon the line and checker paintings in their embrace of vibrant color combinations. Inspired by sun motifs from the 1960s and 70s, the series conjures the Color-field paintings of Helen Frankenthaler, as well as the color spectrums of Robert Delaunay's Rhythm painting series.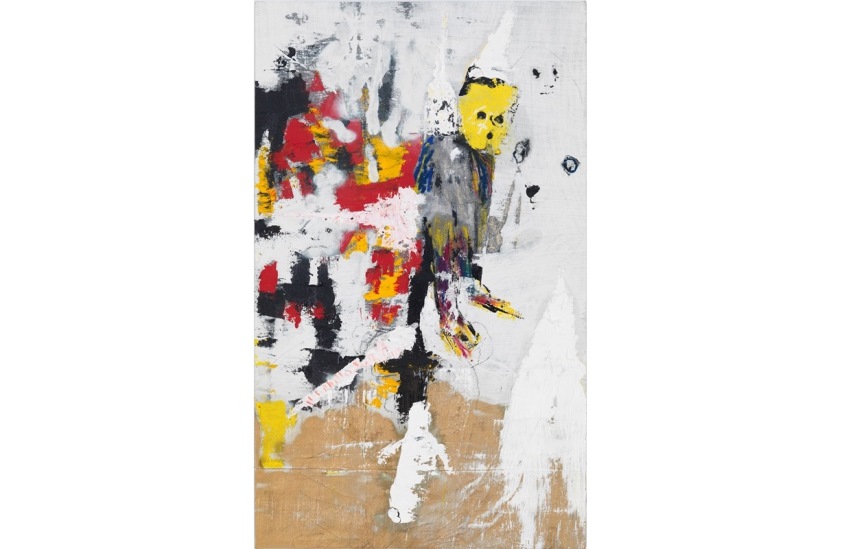 Fazors
A combination of oilstick, acrylic, and house paint is applied to canvas or, in certain cases, reclaimed artworks from Korine's prior abstract series. The rings of each orb resemble the ripple effect, fanning out from a ten-sided star in the middle of each composition. The paintings also reveal improvisational marks, fingerprints, and inadvertent mistakes. Korine riffs on each work impulsively and embraces the physical vigor of repetition and pattern on a grand scale. The Fazors oblige by the odd bliss of sensory assault; there is no beginning and no end to their effects. Like a tapestry at a headshop, a blazing star from MAD Magazine, or a Bridget Riley optical trance, these paintings thrive on surface tension. In Korine's figurative works, characters disappear and reemerge from a groundless terrain. Lurking ghosts and devilish characters fuse with dizzying loops at hyperspeed. Like Philip Guston's fleshy abstractions, they are animated by his loose touch. Together, the Fazors describe a world that expands and contracts like processed sound – the dream merges with the nightmare to envelop the viewer in the shimmer of the absurd.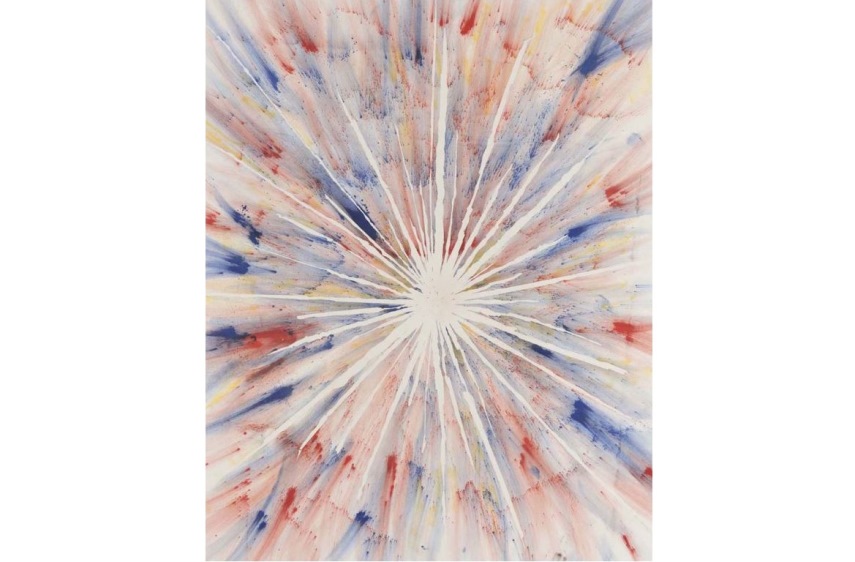 Harmony Korine Exhibition at Gagosian London
Fazors is not the first exhibition Harmony Korine has with Gagosian Gallery. The Raiders exhibition occupied the space of the Gagosian Gallery in Beverly Hills in early 2015. Korine will be speaking at The British Film Institute Southbank on Wednesday, February 10, at 8:50pm in conjunction with the exhibition. Tickets can be purchased at whatson.bfi.org.uk. The Harmony Korine exhibition entitled Fazors will be on view from February 8 until March 24, 2016 at Gagosian Gallery in London. The opening reception is scheduled for Monday, February 8, 6-8pm.
Featured Image: Harmony Korine. Images of Korine's artworks are courtesy of Gagosian Gallery, except otherwise indicated.