DOODLE-BOMBS by Hattie Stewart
No Walls Gallery again offers a real treat to its visitors. The second show this year at their new gallery space will be Hello Cheeky by young London based illustrator Hattie Stewart, a professional doodler as she calls herself.  "Hello Cheeky' is a playful phrase invented by the artist herself to summarize the feeling behind her spirited and kittenish work. On display are brand new doodles and a selection of Stewart's new illustrations.  The exhibition opens on Friday, March 28 and runs until April 26.
Playboy and Vogue
The queen of doodling is known for her art of "Doodle-Bombing", practice part satire and part adoration displayed by drawing over the
covers of famous and influential publications such as Playboy, Interview,
Vogue and The Face.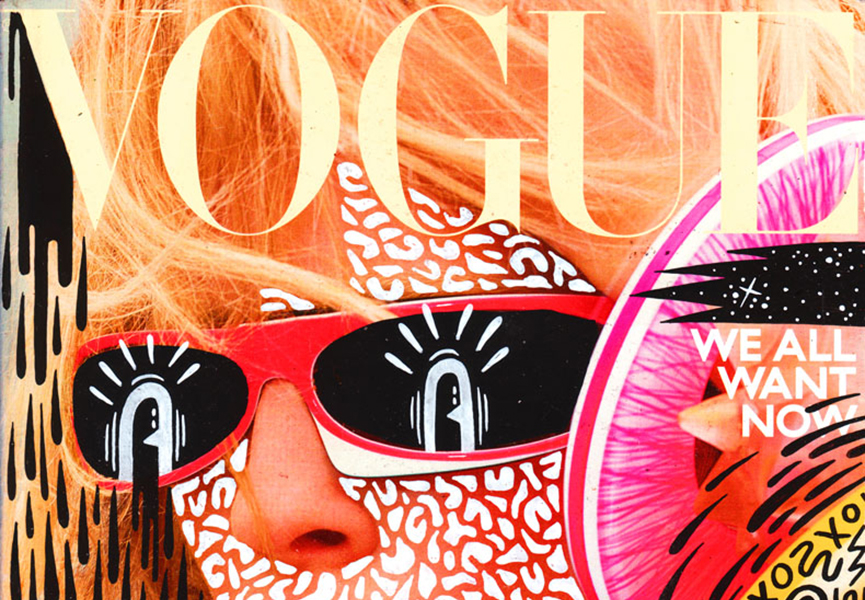 Art and Fashion
Hattie Stewart's style is vibrant and catchy. Her unique illustration extends itself through art and fashion having worked with designers such as her favorite House of Holland, or Marc By Marc Jacobs and Adidas. Her cheeky illustrations make her a perfect match for the designers. However, although she finds inspiration in the cover pages of fashion magazines, Stewart challenges them, not at all naïve, with vivid interpretations. In their stereotypical appearances lies the trigger of her craft of transforming the ordinary into captivating art often seasoned with a dark humor. The perfect faces become aliens through Stewart's pen. They are characters drawn out from her creative world. Often we find Stewart's unique self-portrait incorporated into the works.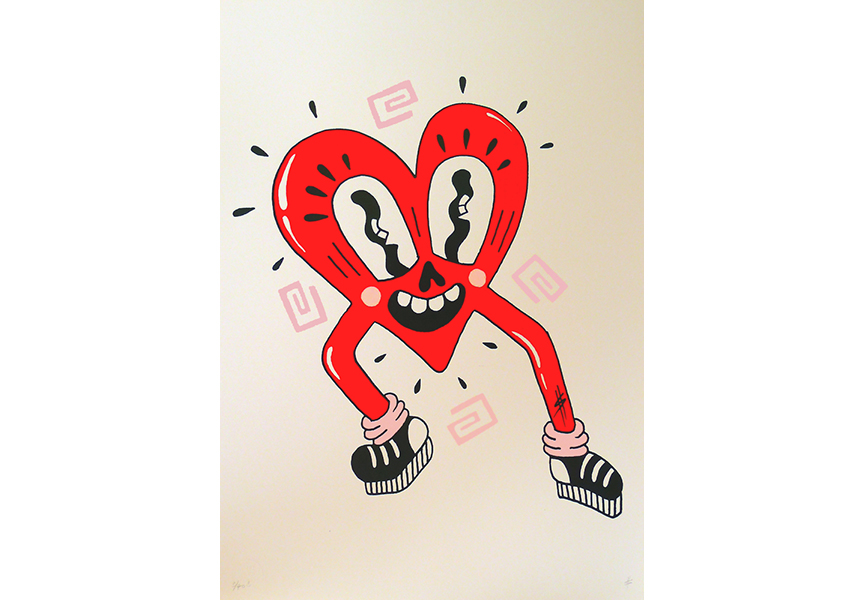 Fluorescent Colors
This overall artistic exuberance is visually supported by daring bright, often fluorescent colors dominated by red and pink. We also see that comic book styles form a significant part of Stewart's signature style. The energy and visual burst in Hattie Stewart's art is infectious. We can expect an absolutely astonishing exhibition at No Walls Gallery.