End of Year at Haven Gallery Marked by Three Splendid Shows
Focused on exhibiting emotionally, intellectually and imaginatively driven, representational art, Haven Gallery aims to connect the audience and artists with universal axioms and passions.
Artists exhibiting at the gallery transcend their medium and subjects, at the same time exploring the world that surrounds them and their inner universe.
The gallery will celebrate the end of the year with not one, but three amazing shows. It will show Chris Mars's exhibition titled Quiet, his first solo show with the gallery, Stephanie Law's Where the Sea Meets the Sky, another debut at the gallery, as well as Little Big III, the annual small works show featuring artworks by 26 artists.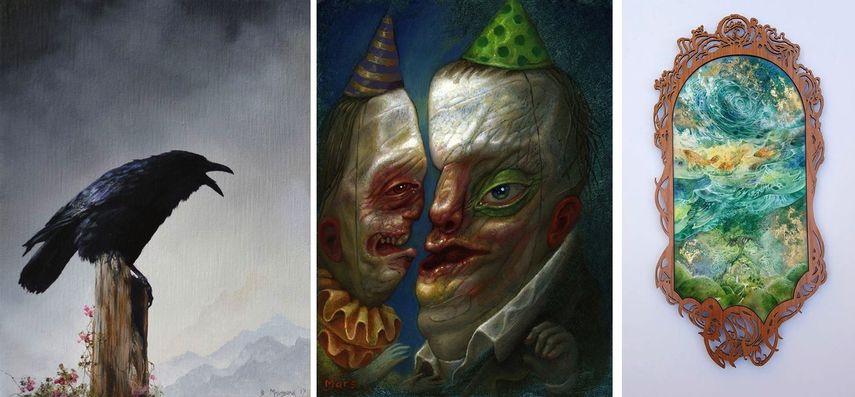 Quiet by Chris Mars
An American musician and artist, Chris Mars creates work marked by nightmarish landscapes and grotesque, distorted figures. At the same time, there is a great catharsis in the dark paintings of this versatile and macabre artist.
Dubbed as the artist of outcasts, the first inspiration for him was his childhood experience witnessing his brother's difficulty with schizophrenia through years of institutionalization and maltreatment.
Throughout his career, he has been capturing the plights of outsiders, painting a place that welcomes them all.
In this latest exhibition, Mars will present a group of paintings that document the visual reverence of the most oppressed and out-casted in society.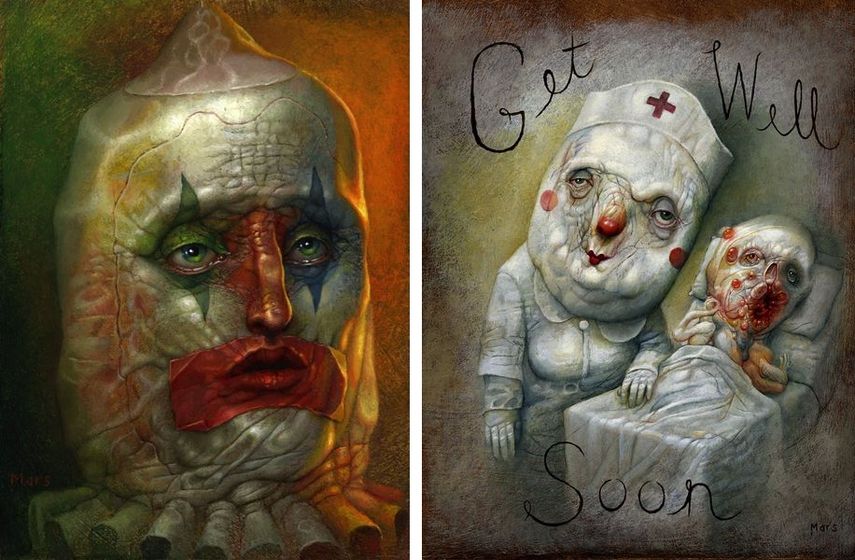 Where the Sea Meets the Sky by Stephanie Law
Growing up in California, Stephanie Law has been inspired by the wealth of the natural world all around her. Exploring mythology mixed with her personal symbolism, she creates work that draws the viewer into surreal otherworlds populated by dreamlike figures, masked creatures and winged shadows.
This fantastical world is imbued with archetypes, the basis for the universal appeal of mythological concepts.
In her latest show, she will present fourteen new paintings that commingle the enchanted, mythological worlds found both within and between the sky and the sea.
The Annual Small Works Show
Just in time for the holidays, the gallery will present their annual small works group show titled Little Big III. It will showcase works measuring 8×8 inches and smaller.
Curated with holiday shoppers in mind, the exhibition will bring together works by Janet Cook, Adrian Borda, Julianna Menna, Christopher Conte, Daria Aksenova, Omar Rayyan, Kierstin Young, Anjipan, Kindra Nikole, Steven Daily, Nicolas Bruno, Susannah Kelly, Lana Filippone, Naoto Hattori, Brian Mashburn, June Leeloo, Vince Natale, Zoe Williams, Jennifer Hrabota-Lesser, Jessica Gordon, Poppy Lawman, Ingrid Tusell, Matt Dangler, Joseph Weinreb, Jason A. Mowry & Jon Sideriadis.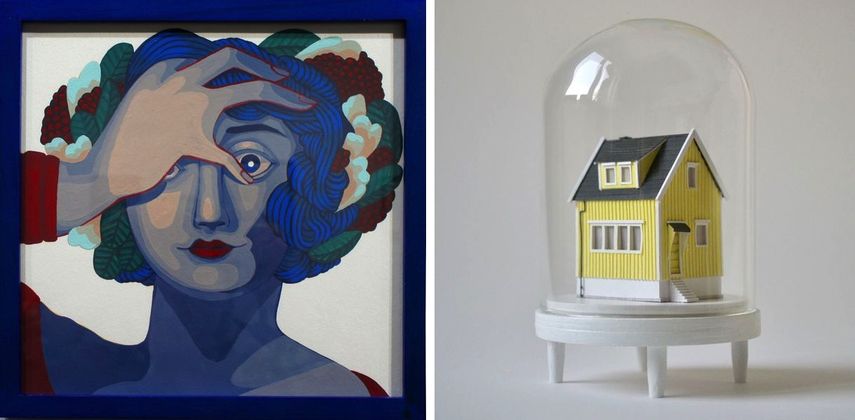 Three Shows at Haven Gallery
Exhibitions Quiet by Chris Mars, Where the Sea Meets the Sky by Stephanie Law and the group show Little Big III will be on view at Haven Gallery in Northport from December 2nd, 2017 until January 7th, 2018.
The opening reception for all three exhibitions will take place on Saturday, December 2nd from 6 to 8 p.m.
Featured images: Chris Mars – Life is Beautiful; Stephanie Law – The Blue Below; Julianna Menna – Manipulator. All images courtesy of Haven Gallery.