Spoke Art Announces Hayao Miyazaki Art Exhibition to Pay Homage to the Great Japanese Artists
Hayao Miyazaki is regarded as one of the greatest creators of animated films, and his work certainly stands as some of the best the genre has to offer. To celebrate the films of this acclaimed Japanese filmmaker and animator, Spoke Art is hosting the Miyazaki Art Show. Featuring over fifty artists from around the world, the exhibition is conceived as a whimsical showcase of a variety of Myazaki inspired artworks. Taking inspiration from the Studio Ghibli director's classic films such as My Neighbor Totoro, Spirited Away, Princess Mononoke, Howl's Moving Castle, Kiki's Delivery Service and Ponyo to his lesser known work like The Wind Rises and Mr. Dough and the Egg Princess, each artist has created unique works inspired by this prolific director's imaginative universe.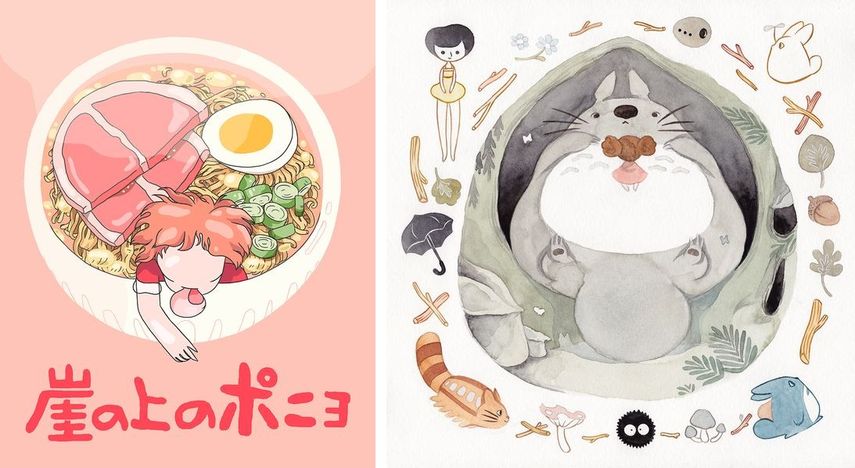 Recreating the Hayao Miyazaki Universe
Offering each artists' perspective and interpretation of beloved characters and themes throughout Miyazaki's film, the exhibition will feature a diverse array of original painting, sculpture and limited edition prints. Each of these works is imbued with the legendary director's sense of adventure and a deep reverence for nature and strong female characters. The exhibition will feature works by Eric Althin, Zard Apuya, Ana Aranda, Ryan Berkley, Laura Bifano, Eric Bonhomme, Ivonna Buenrostro, Rovina Cai, Elsa Chang, Tracie Ching, JAW Cooper, Rhys Cooper, Deangus, Emily Dumas, Jonathan Edwards, Tom Eglington, Jayde Fish, Monica Garwood, Sam Gilbey, Greg Gossel, Gina Hendry, Justin Hilgrove, Kevan Hom, Jacki Huang, Yumiko Kayukawa, Steve Kim, Cuddly Rigor Mortis, Jon Lau, Nan Lawson, Carrie Liao, Keith Lin, Adam Lister, Sergio Lopez, Felt Mistress, Ashley Mackenzie, Kemi Mai, Samantha Mash, Jose Mertz, Guillaume Morellec, Fumi Nakamura, Jeany Ngo, Chelsea O'Byrne, Kat Philbin, Corinne Reid, Allison Reimold, Matt Ritchie, Yohan Sacre, Leonardo Santamaria, Charles Santoso, Chris Skinner, Annie Stegg, Meghan Stratman, Christopher Uminga, Edwin Ushiro, Lauren YS and Adam Ziskie.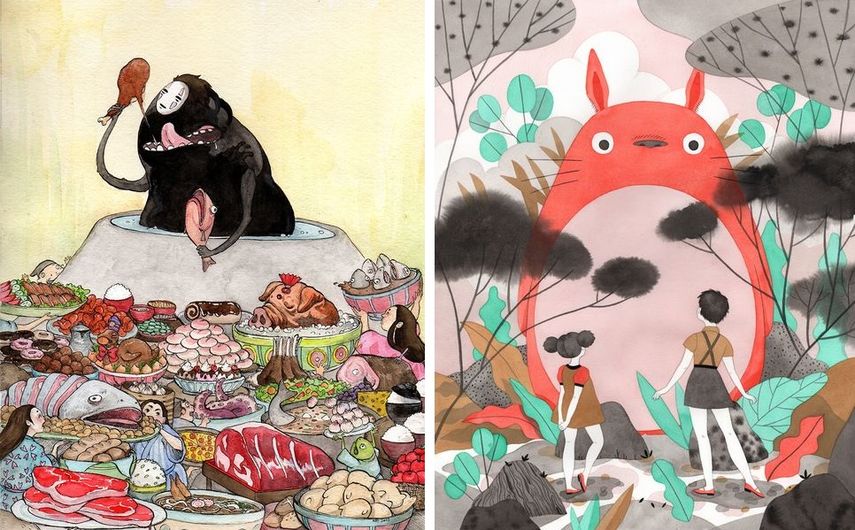 The work of Hayao Miyazaki
Through a career that has spanned over five decades, Hayao Miyazaki has attained international acclaim as a masterful storyteller and as a maker of anime feature films. Along with Isao Takahata, he has co-founded Studio Ghibli, a film and animation studio. Miyazaki's films often contain recurrent themes, such as humanity's relationship with nature and technology, and the difficulty of maintaining a pacifist ethic. Often having strong girls or young women as his characters, Miyazaki has created a grand library of work that, among other things, shows a keen understanding of the complexities of what it might mean to be a woman. Miyazaki's films are bewitching and bewildering, beautiful and challenging in a variety of ways.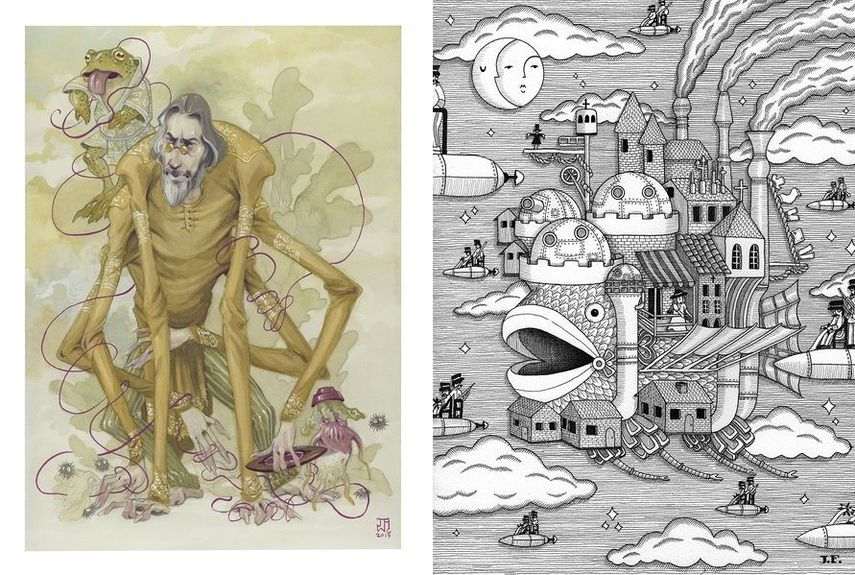 Hayao Miyazaki Art Exhibition at Spoke Art
Located in San Francisco's Lower Nob Hill neighborhood and in New York City's Lower East Side, Spoke Art is a gallery specializing in new contemporary painting, sculpture, and illustration with an emphasis in accessible programming. Each space features a wide variety of solo and group shows, featuring an international roster of represented artists. The exhibition Miyazaki Art Show will be on view at Spoke Art in San Francisco from February 4th until February 25th, 2017. The opening night reception will be held on Saturday, February 4th from 6 to 9pm. Costumes are encouraged and some artists will be in attendance.
Featured image: kAt Philbin (detail); Monica Garwood (detail); Zard Apuya; LaurenYS; Jonathan Edwards; Greg Gossel. All images courtesy of Spoke Art.
Follow These Galleries
San Francisco, United States

Chicago, United States

Brighton, United Kingdom