Peter Adamyan and a Tribute to Hayao Miyazaki in Pop-Up Shows at SPOKE Galleries
As the last days of September are slowly passing by, SPOKE galleries prepared two different shows for their visitors, one organized at SPOKE's New York space and other placed in their San Francisco studio. The exhibition set to take place in the Big Apple will be an interesting tribute to Hayao Miyazaki, the Japanese film director, producer, screenwriter, animator, author and manga artist. The show will honor Miyazaki's international acclaim he earned as a masterful storyteller and as a maker of anime feature films. On the other side of the States, SPOKE gallery in San Francisco will present Deeds of a Bowerbird, a solo pop-up exhibition by Oakland-based painter Peter Adamyan.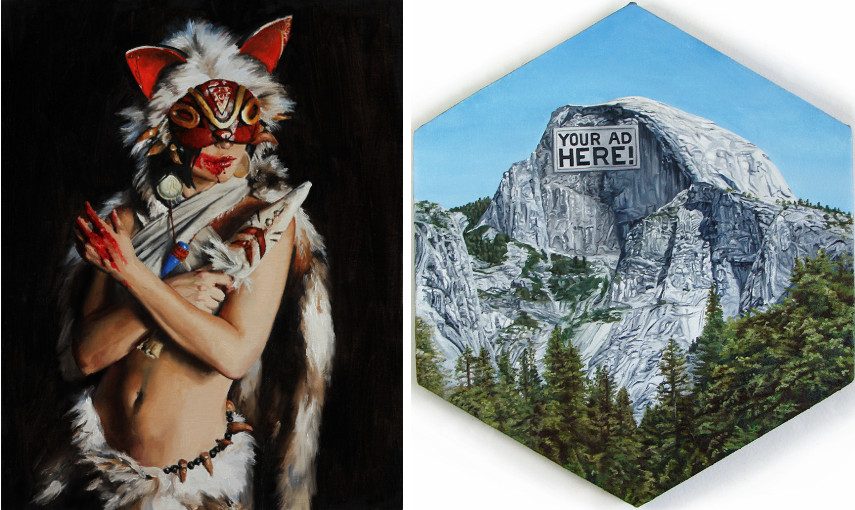 A Tribute to Hayao Miyazaki
Widely regarded as one of the greatest animation directors of all time, Hayao Miyazaki will be the centerpiece of SPOKE NYC gallery in the last days of September. A whimsical showcase of over one hundred artists from around the world celebrating the films of the Japanese film-maker and animator, the show will focus on artistic interpretations of such Miyazaki's films as My Neighbor Totoro, Ponyo, Kiki's Delivery Service and Princess Mononoke. There are no stylistic rules or boundaries for the exhibiting artists other than the need to be inspired by the 76-year-old Japanese director's movies. The choice of medium is as well left completely to the artists, so the Hayao Miyazaki tribute show will feature a diverse array of paintings, sculptures and limited edition prints.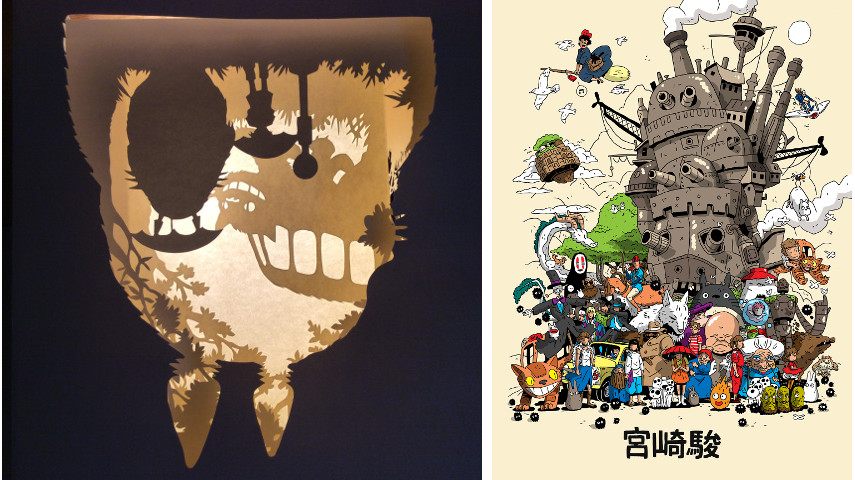 Peter Adamyan's Deeds of a Bowerbird
Deeds of a Bowerbird will be a solo pop-up exhibition by Peter Adamyan that will feature the artist's latest body of work. His most recent pieces explore the topic of humanity's disconnection with the natural world, treating this challenging theme as their conceptual core. Adamyan also wishes to investigate the way humankind unfortunately managed to replace its cultural identity with brand identity. According to the words stated by the artist himself, his intentions are to have the viewer think about what makes us human and how we are different from other animals found on the planet, but he also wishes to discuss the features we share with other living things on Earth.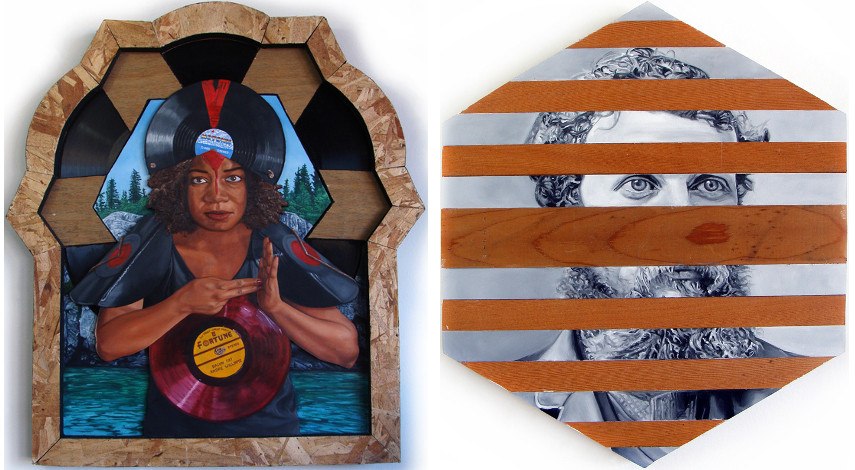 Hayao Miyazaki and Peter Adamyan Art Exhibitions at SPOKE Galleries
Inspired by the fabled director's sense of adventure, deep reverence for nature and strong female characters, the tribute show to Hayao Miyazaki will be a three-day event you do not want to miss. The dynamic exhibition will take place between the September 29th and October 1st, 2017, within the halls of SPOKE Art Gallery in New York City. The opening reception will be held between 6pm and 8pm on the first day of the show. However, if you find yourself on the other coast of the United States, you might be more interested to check out Peter Adamyan's solo show – the Deeds of a Bowerbird exhibition will be held on September 29th and 30th, 2017, at SPOKE Art San Francisco studio. This will be a two-day pop-up show through which Peter Adamyan will investigate how we lost our connection to the wilderness that nourished us throughout the evolution of our kind.
Featured images: Peter Adamyan – Camouflage Bouquet (detail); Chris Walker – Spirited Away; Harry Michalakeas – The Earth Doesn't Belong To Man, Man Belongs To The Earth; Peter Adamyan – Water (detail). All images courtesy of SPOKE Art Gallery San Francisco and New York.
Follow These Galleries
San Francisco, United States