Visual Poetry of Heinz Mack Blurs the Line between Life and Art at Cortesi Gallery
Everything is turning around darkness and light in the paintings of Heinz Mack, German artist well known for his abstract and experimental art. There would be no exception from this unwritten rule in the upcoming exhibition called The Invisible Reminder of the Visible Light, which is going to show Mack's work at the Cortesi Gallery in Lugano, Switzerland. His monochromatic artworks with many lines and curves create a dynamic structure of the visual power that strongly emphasizes the light within. Viewers of Mack's paintings are not only observers, they play an active role in his art, as their movement is constantly creating new forms of light and shadow.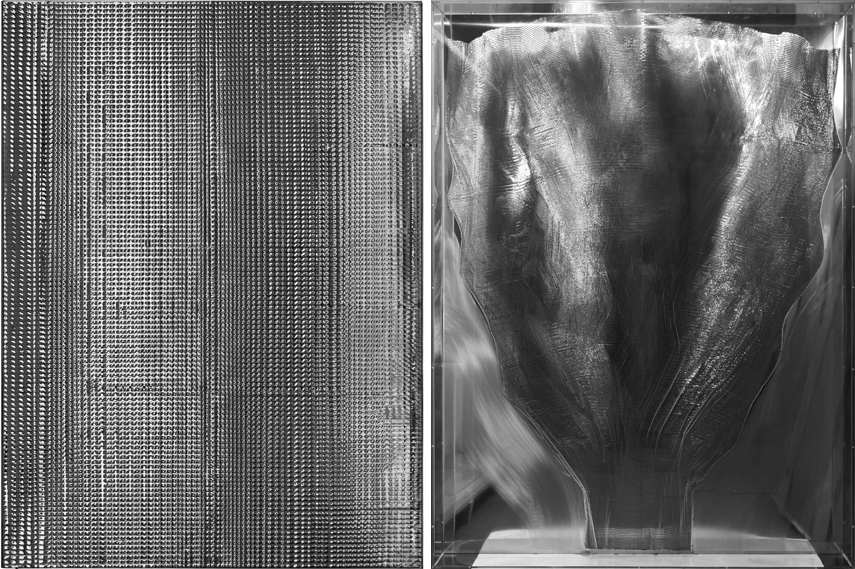 Experimenting with Industrial Materials
Heinz Mack is undoubtedly one of the most influential optical artists of the 20th century. He was especially active throughout the post-war era, during the 50s and the 60s. Back in 1957 he started ZERO movement with his fellow artist Otto Piene from the Art Academy of Düsseldorf, which has grown to be one of the most significant art movements in that period. As its name clearly states, it is indicating artists' minimalistic approach to life and the environment around them. Living in Germany at the time, being surrounded by the Second World War legacy, Mack was particularly interested in creating some sort of life movement with his work. That is why he started experimenting with rather industrial materials, like aluminum, glass, plastic, or paper, transforming them to canvas for his art.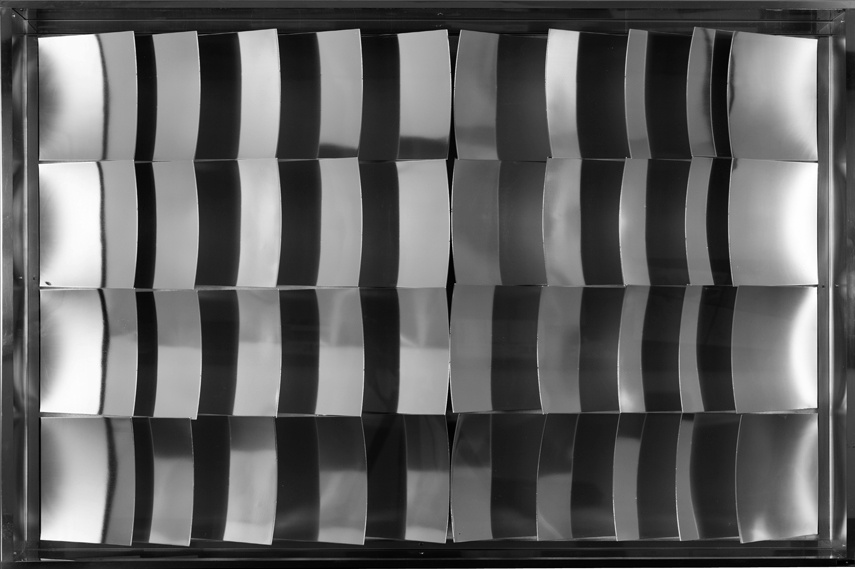 Deceptive Appearance of Black
Monochromatic, with a great amount of black, Mack's art may seem too dark and heavy at first sight. But more careful look would show its enlightening power. Every painting is telling a different story, adding one layer of light after another, and revealing a deeper meaning to it just in front of the viewer's eyes. So, instead of being dark versions of reality, those paintings become bright images of the life itself and its surroundings. Mack takes light seriously, and he doesn't take life for granted either. He is mixing those entities in one, creating some mirror-like surfaces and abstract forms that are moving through shapes, and making new shades of light over and over again.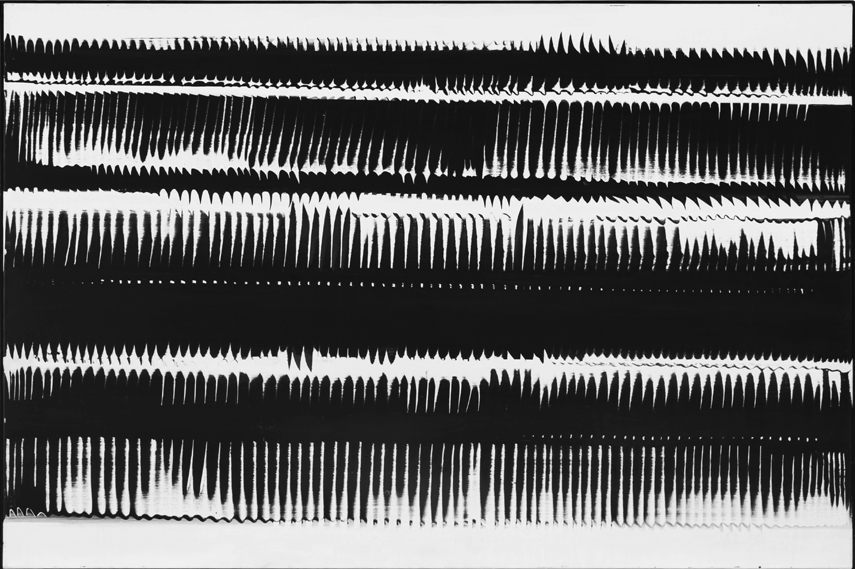 Heinz Mack Exhibition at Cortesi Gallery
Some of the most important artworks of Heinz Mack, made during his most flourishing period in the mid-20th century, will be shown at the exhibition dedicated to this artist's work at the Cortesi Gallery in Lugano, Switzerland. The Op-Art lovers should set their reminders for the May 11th, 2016. That will be the starting date of The Visible Reminder of Invisible Light exhibition dedicated to Heinz Mack, which is going to be on view until July 22nd, 2016.
All images are courtesy of Cortesi Gallery, London – Lugano