Vulnerability within Ourselves - Helice Wen Takes on Public Intimacy at Spoke Art Gallery
New paintings and illustrations by Chinese-born and San Francisco-based artist Helice Wen will be exhibited at the Spoke Art Gallery within her soon-to-start solo show. We are all human, and whether we are an extrovert or an introvert, we all face inner feelings and emotions that we don't want to share with the world. We keep them to ourselves, and we carefully nurture them to keep them alive. Helice Wen wanted to explore those exact emotions, but not in order to keep it to herself. She wanted to express those inner feelings and expose them to the public eye. Her show is entitled (public) intimacy because that is exactly what it is – an intimate nature brought out to the public.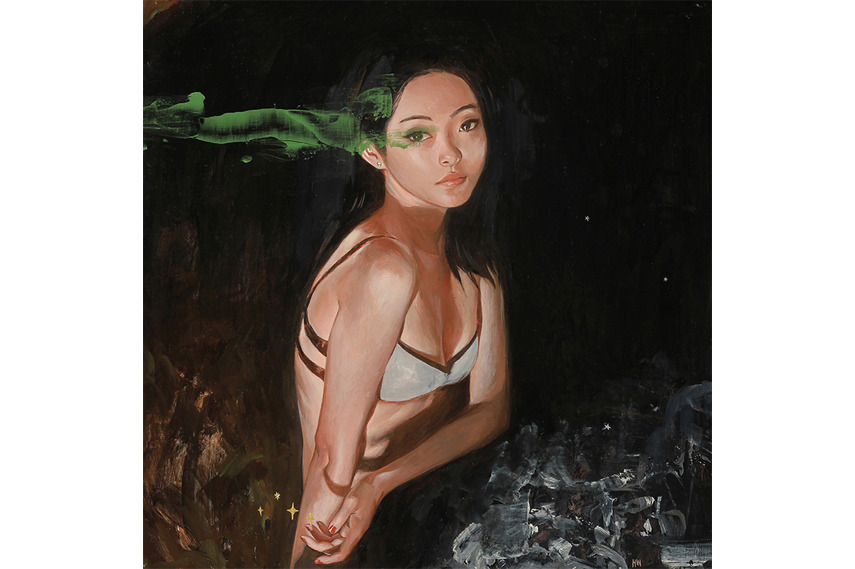 Disclosed Sexuality
Having in mind that every human being is fragile in their own way, and pretty much vulnerable as well, even if we try to appear strong and fearless, Helice Wen portrayed that the duality of the inside and outside image of ourselves that we are all so familiar with. Usually, we represent ourselves in a way that others will understand, we live by the collective rules brought to us by the society we live in, but we all have our inner worlds as well, places where we can be true to ourselves. Sexuality and intimacy have a tendency to be hidden, but Helice Wen didn't only mean the sexual intimacy while she was portraying her latest artworks. As she stated herself, intimacy refers to every other feeling that people want to hide and are not willing to share with others. Her art is expressing the statement that sex and intimacy shouldn't be based on social rules or media standards. Because intimacy is a state of mind.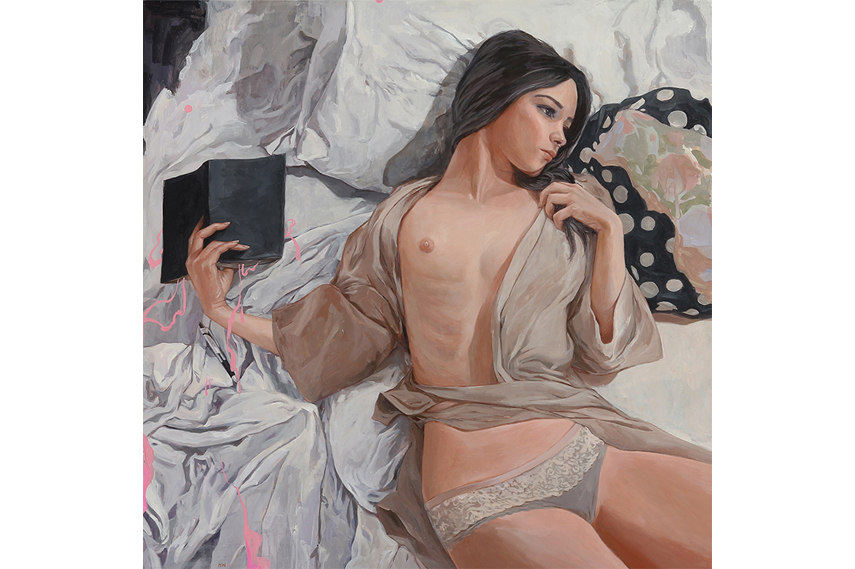 Imaginative and Sensitive Characters
Helice Wen's paintings and illustrations focus on women's bodies, as an expression of a feminine vulnerability. Those figures are often portrayed as tranquil, imaginative, sensitive, and affective characters. They show complexity in the mixture of various inner feelings. Their exposed bodies relate to the expression of suppressed sensations. Using pastel colors together with pale brown and deep black, Wen has successfully portrayed the peaceful, yet very powerful poses and intimate images. Her characters are very self-aware, and they understand the different nature of visible and invisible emotions deep within ourselves.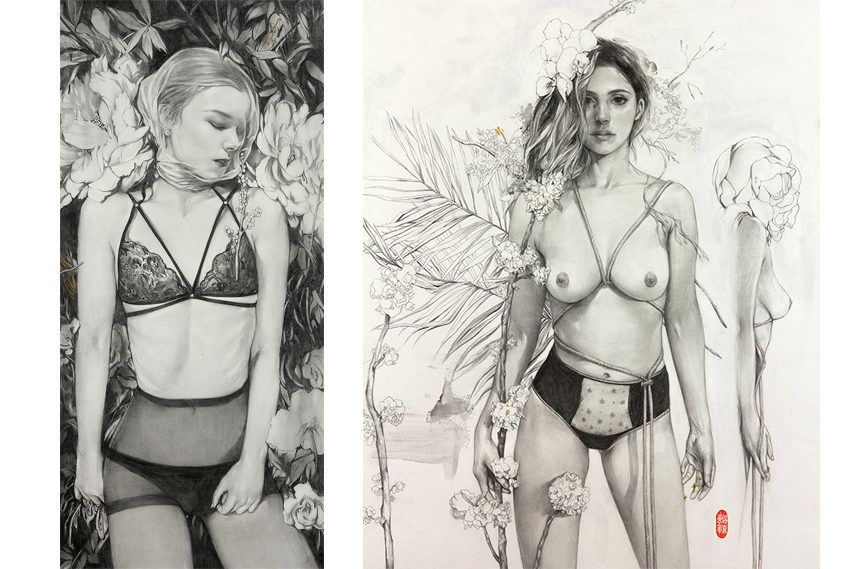 Helice Wen Exhibition in San Francisco
After quitting her successful career as a children's book illustrator, Helice Wen has decided to devote herself to expressing her artistic nature and talent for visual arts. Her artworks have been exhibited in New York, Florida, Melbourne, Los Angeles, and San Francisco. The latest collection of her painting and illustrations is about to be shown at the Spoke Art Gallery in San Francisco, where her solo exhibition (public) intimacy will be open from May 5 until May 28, 2016. Helice Wen will be present for the evening reception on May 5 from 6 pm to 8 pm.
Featured image: Helice Wen – A Little Minimal Melody Slider image: Left: Helice Wen – Devotion I / Right: Helice Wen – Devotion II All images are courtesy of the Spoke Art Gallery
Follow These Galleries
San Francisco, United States