Hendrik Kerstens at MOPA
It's not news that photographers often find inspiration in the works of great painters. Just recently, we wrote about Paulette Tavormina, whose remarkable still-lives evoke the art by the great masters of the Dutch Golden Age. Coming from Holland himself, photographer Hendrik Kerstens addresses the tradition himself, even though that wasn't his initial intention.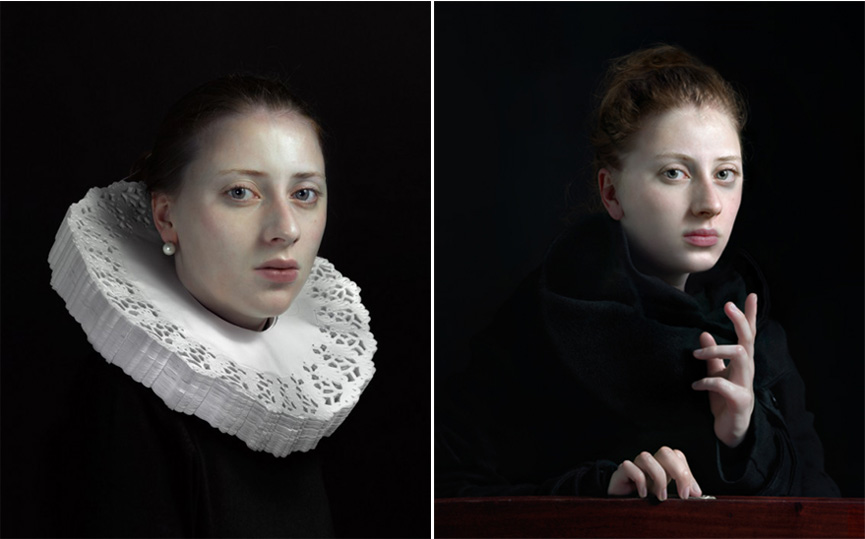 Paula
Like many parents nowadays, Kerstens favorite photographic subject was his child. It was the common desire to capture the fleeting childhood moments and the everyday events of his daughter Paula. But one day, Paula came back from horseback riding wearing a hairnet, which reminded Kerstens of the of the famous portraits by the Dutch masters, so he decided to portray her in that fashion. And indeed, his images evoke the everlasting works of Bartholomeus van der Helst, Frans Hals and Johannes Vermeer, whose narrative elements are perhaps the most recognizable in these photographs. It's the known "Dutch light", sternness of the composition, and the serene, yet puzzling expression of the girl, whose pale, marbled skin emerges from the black background in all its glow. Her persistent and confident gaze straight into the camera leaves an unforgettable mark in viewer's mind.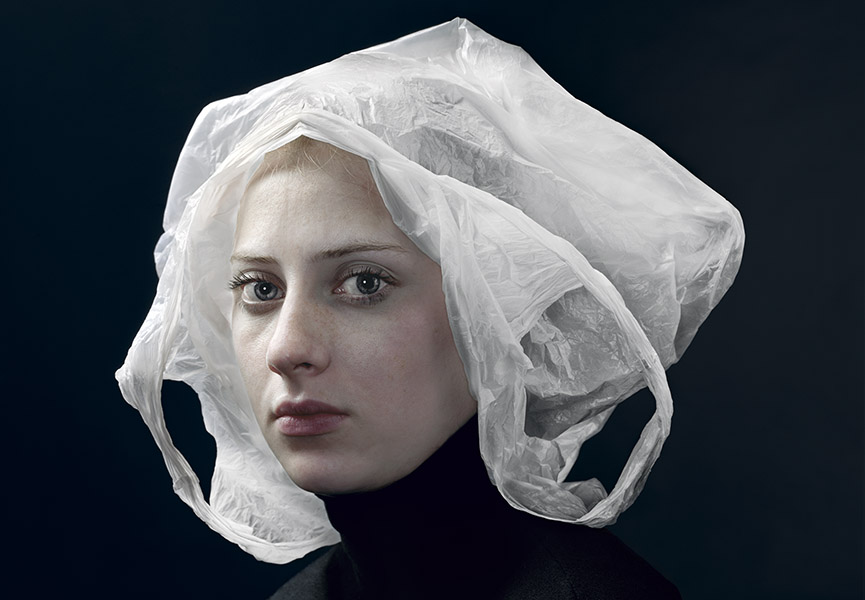 The Past in the Presence
What makes these photographs even more exceptional is their use of unconventional objects. By combining concept with humor, Kerstens embodies different items as parts of clothing or fashion accessorizes. Giving them away by name in image titles, he uses napkins as a maid's bonnet, plastic grocery bags as lace hoods, or bubble wrap as a hat. While there's no doubt their aim is to imitate the 17th century way of dressing, their modernity makes these images contemporary and fun. The use of developed technology and clear focus depict the silent conversations of the photographer and his model, the artist and his muse. The exciting evolution of these photographs over time has managed to produce a body of work that is provocative, terrific and fascinating.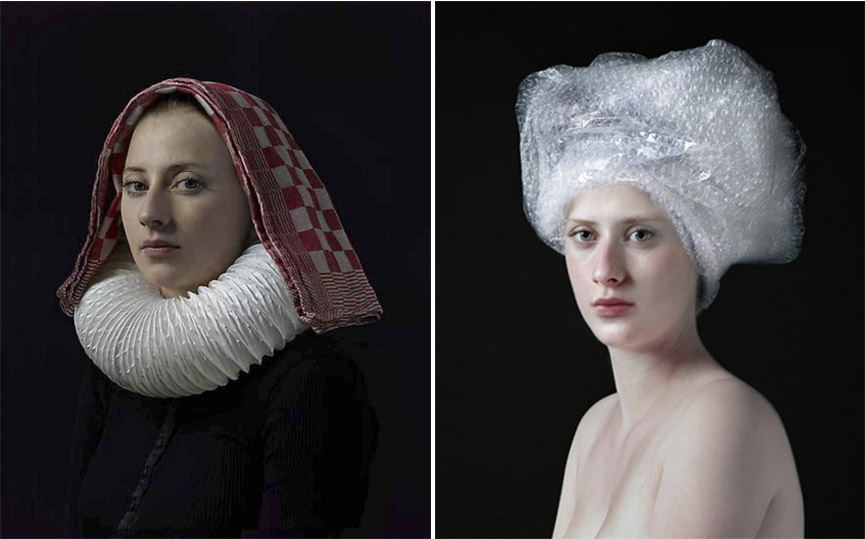 Hendrik Kerstens
Hendrik Kerstens was born in 1956 in The Hague. A self-taught photographer, he started to dedicate himself to it in 1995. His portraits have been exhibited in many world cities and were published in various magazines. His work Bag was one of three final candidates for the annual Taylor Wesing Photographic Portrait Prize at the National Portrait Gallery in London. He was commissioned by the New York Times to photograph many celebrities, including the late Alexander McQueen, in his trademark style. In 2013 he did a fashion editorial featuring famous fashion brands for Harper's Bazaar.
Hendrik Kerstens: Model and Muse will open at the Museum of Photographic Arts in San Diego, USA on February 7th. It will stay on view until May 31st, 2015.
Whether it's the masters or the rising stars of art, it's all here! Sign up for My Widewalls!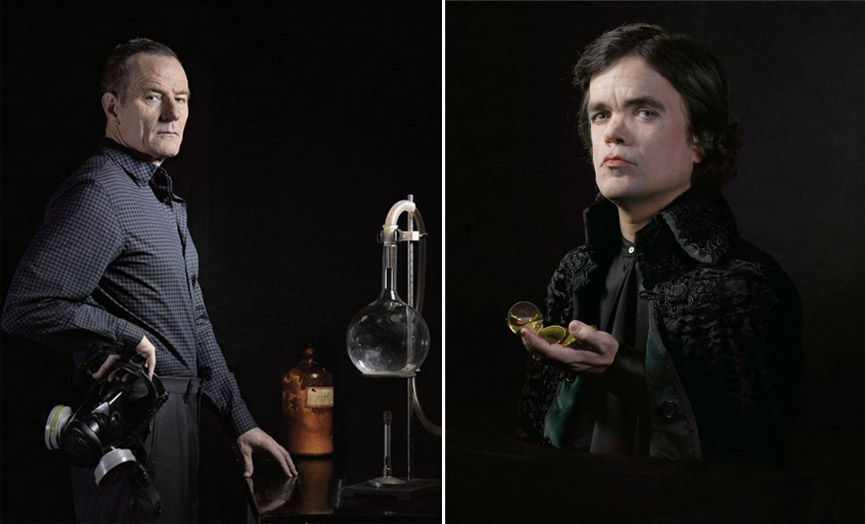 [mc4wp_form]