Henrietta Harris at Robert Fontaine Gallery
A hum is a sound made by humming a wordless tone with the mouth opened or closed, forcing the sound to emerge from the nose. To hum is to produce such a sound, often with a melody. The Hum is also the fourth solo exhibition of Henrietta Harris with which she is debuting in Miami during Wynwood Second Saturday Art Walk at Robert Fontaine Gallery, Harris' exclusive representative. Henrietta Harris will be presenting her series of surreal watercolor portraits deconstructed through the loss of thought or memory.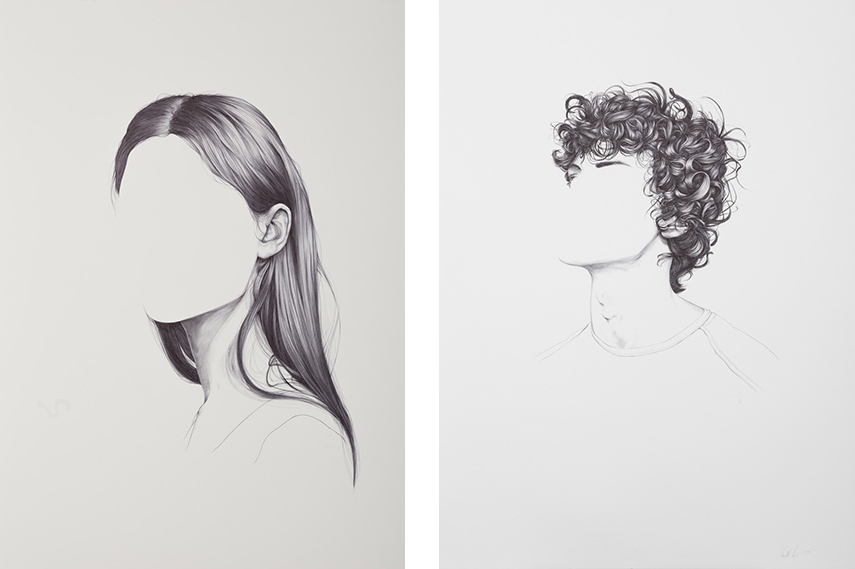 Deconstructed Portraits by Henrietta Harris
Almost like the waves produced by dipping a paintbrush into the liquid, color echoes and hums through thoughts and memories of both familiar and unfamiliar faces. Misplaced features push us into more obscure deductions about the timelessness of emotions and humanly feelings. At the same time, not only deconstruction has occurred in Harris' artworks, but also a expression through effacement, engaging the viewers to reconstruct the young faces and their emotions by themselves and for themselves. It is like singing a melody with no words, like humming. Showing emotions without facial expression – humming the emotions. This pulsating hum hypnotizes us and traps us in the mesmerizing intimacy, binding us with unknown faces but with mutual emotions.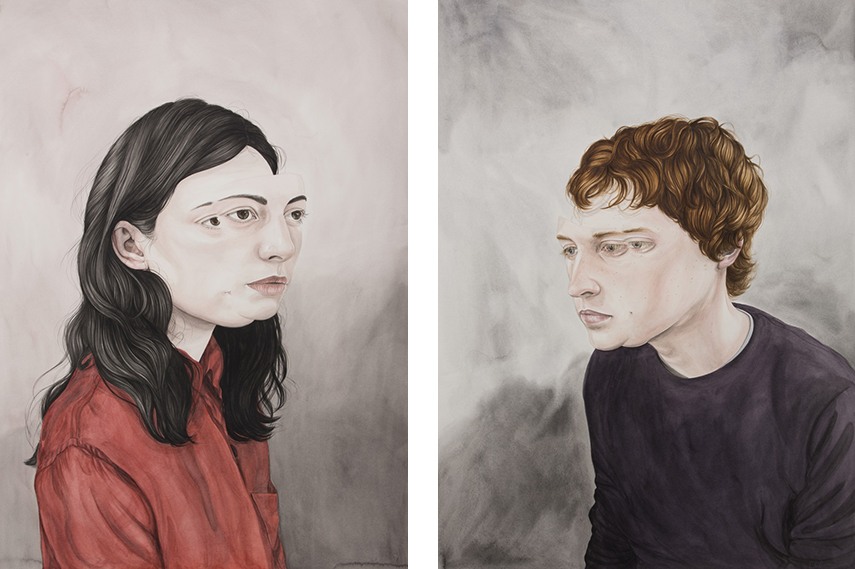 Watercolor Echoes at Robert Fontaine Gallery
Mastery in watercolor and gouache allows Henrietta Harris an outstanding rendering of faces, hands, emotions and glaciers. Harris really knows how to put you in this dreamy state of mind, keep you floating, and enjoying the pulsating humming of feelings. Although, the portrayed ones seem like from newer generations, their expressions are timeless and feelings are universal. The color distortions creates enigmatic feeling, stirring up and not really offering the codes for deciphering so easily, but drawing the viewer for a dose of contemplation and meditation, so much needed for his inner being.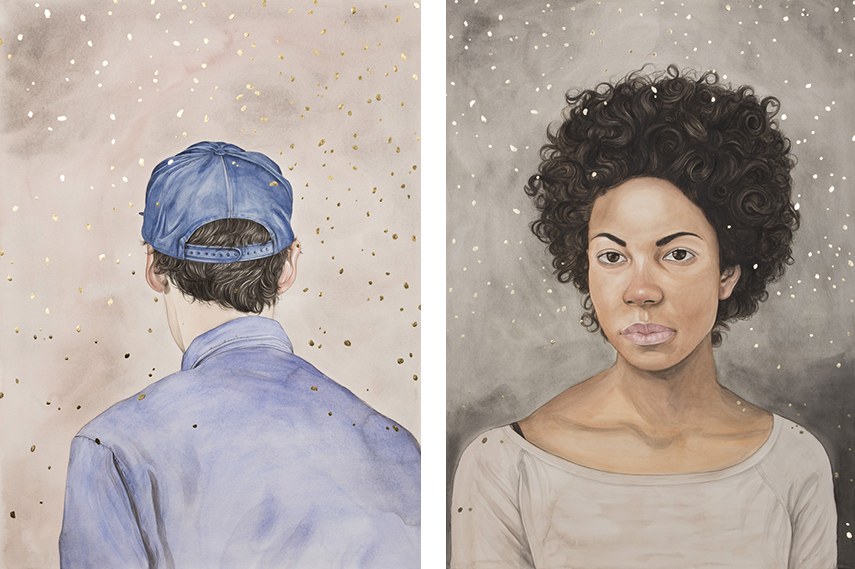 Henrietta Harris at Robert Fontaine Gallery
Transported feelings embodied in the soothing images of almost surrealist nature, glimpsing in front of our eyes, are calling us for closer examination, promising a trip to borderless landscapes, stripped from time and space, where a contemplation could be fulfilled without any distraction.
Henrietta Harris, a New Zealand based artist will present her work at Robert Fontaine Gallery in Miami from May 9 to May 17, 2015. The opening reception is on May 9, from 5 p.m. to 8 p.m.
Be sure not to miss any exhibition announcement by signing up for My Widewalls now!
All images are courtesy of Robert Fontaine Gallery.