Henrik Eiben Explores the Transitions Between Minimal and Abstract Art at Galerie Christian Lethert
Galerie Christian Lethert will hold the first Henrik Eiben solo exhibition, showing his latest work titled Running on Sunshine. The exhibition will demonstrate the artist's profound understanding of abstract painting and identity of subjects used, through eliminating all non-essential forms. His artwork allies with minimal art, but Henrik Eiben explores different media states and moves that flow through them. The artist questions the form of minimal art by using simple and gentle effect of light to add versatile calmness to his art.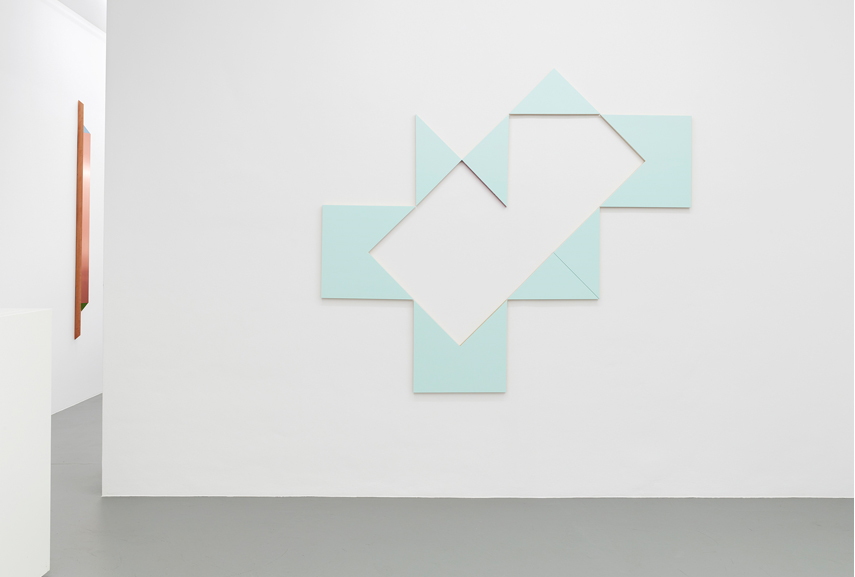 Simplicity
Exposing the essence of the prime subject is difficult, by using simple shapes and forms Henrik Eiben questions whether it is possible to switch between them and find the perfect equality. Visuals he used to depict his journey can be described as simple shapes used in conjunction with colors which enlighten them. The artist's work Little Dakar (2016) serves as prime example. Enthralling the viewer through the tone of light color, there comes a feeling that it is floating above its surface. Although it is made out of wood, the artist achieved the sensation that pulls the eyes towards it, and perfect softness in color makes the urge even stronger. Searching between different forms provided him with insight to purposely use simple shapes for the basis of his artwork.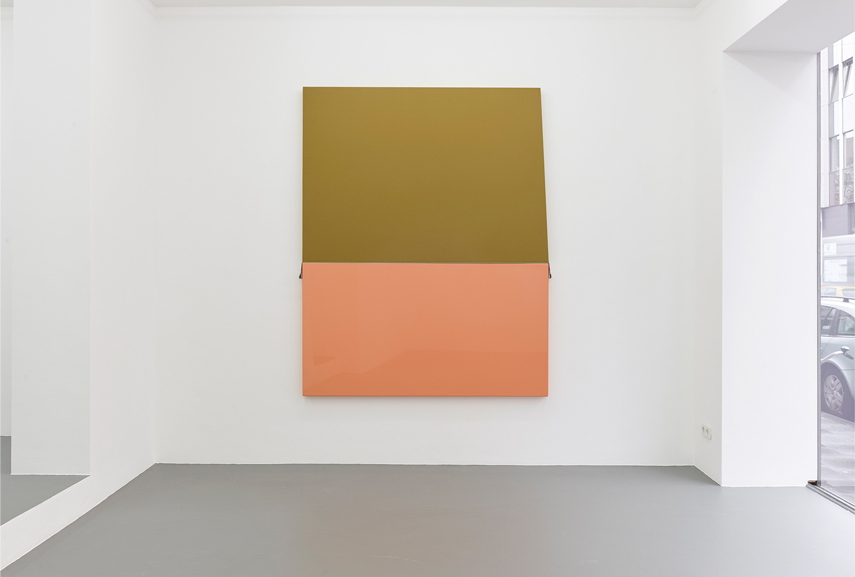 Finding in Constant Change
Defining oneself in one brush motion is an impossible task. Henrik Eiben's exploration between different art forms created many answers to the questions he previously asked. By using plain colors on two different artworks; Dropit (Armchair) (2016) and Dropit (Changing Places) (2016), he made regular images. The difference in color and material comes to the full effect in seeing how the artist's mind works, whether the journey started with one or the other is not important, what is important is the expression the work's of art leave. Henrik Eiben used very common shapes for abstract art; yet combining the different colors he showed the affectability for shading.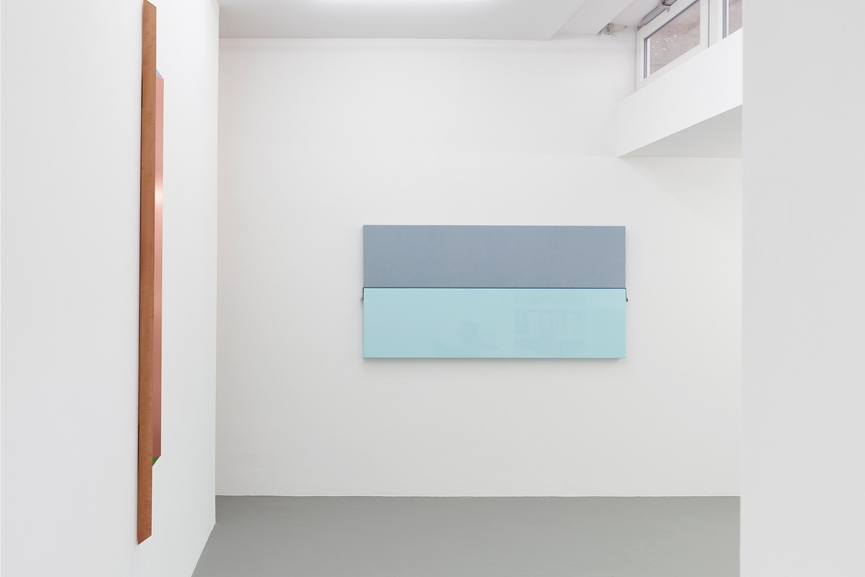 Henrik Eiben Exhibition at Galerie Christian Lethert in Cologne
Exploration between minimal and abstract art led Henrik Eiben to discover more to it. Searching in between them caused the transition to happen with such ease to him, staying somewhere in the middle he kept the form he was looking for. Galerie Christian Lethert in Cologne will hold on view from April 15th to May 28th, 2016, a Henrik Eiben exhibition titled Running on Sunshine, which shows one man's search between different forms, that are caught in the transition of happening.
Featured image: Henrik Eiben – Giggle 3. Photo: Simon Vogel, Cologne. All images courtesy of Galerie Christian Lethert Cologne.